Evaporative cooling for hot arid climates.

  Evaporative cooling:
An evaporative cooler is the ideal economical way to cool homes and businesses in hot dry climates. Far cheaper to run than refrigerated air conditioning, evaporative coolers are also known as swamp coolers, desert coolers and wet air coolers are a simple solution to desert zone cooling needs."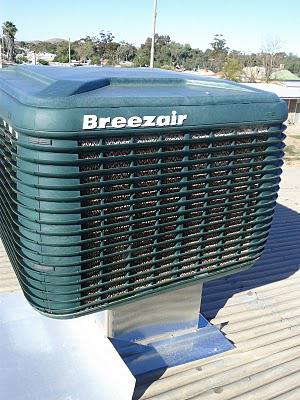 This is my recently installed roof mount evaporative cooler. The reverse cycle spit system has now been permanently switched off at the fuse box, we just don't need it now. I'm really pleased with the significant saving that showed up on the power bill for last summer compared to the previous years when we were relying on the split system and an old window mounted evap unit.


Please head over to my Squidoo lens for the whole story: http://www.squidoo.com/evaporative-cooling