If you have been following, I have been looking for a cycle high for the dollar. I was not sure if we would get one more low in the dollar forex pairs (e.g., EURUSD) or not off the November 10 post. November 10, Dollar Weakness Post.  We now have a double bottom in EURUSD on the 8 hour chart.  I am bullish with this pivot low as the stop on that position.
Here is the chart: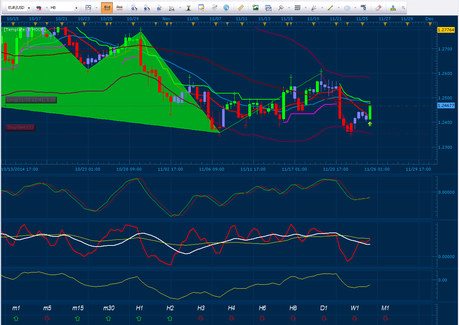 Here is the weekly chart. There is lower trend line support in the 1.22 area. However, as we overthrew the triangle on one of the top waves, it is very possible we "under throw" it here by not quite touching it for the reversal. This is a long term play, so it may take a few stabs at it if I have this one wrong. Weekly chart: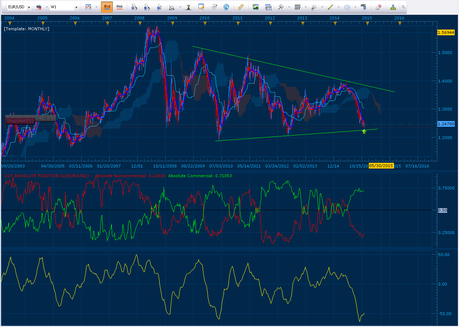 There is always a bull path and a bear path. We cannot know which path our future will choose. As always, do your own due diligence, read the Disclaimer, and make your own investment decisions.
Peace, Om,
SoulJester