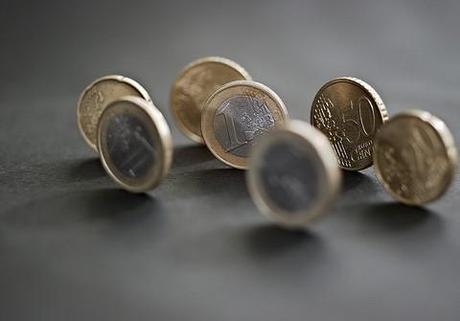 In the balance. Photo credit: mammal http://flic.kr/p/6gkb8F
In the early hours of the morning, and after over 10 hours of negotiation, European leaders reached an agreement that they hope will ride to the rescue of the European debt-crisis. The three-part deal is intended as a convincing response to the ever-increasing economic turmoil. Private-sector creditors agreed that Greek government's debts would be halved, while the European Financial Stability Facility (EFSF) will be boosted to around 1 trillion euros, and European banks will be required to raise over 100 billion euros in a new recapitalisation move. But does this deal offer any real hope that the eurozone can be saved?
"These are exceptional measures for exceptional times … Europe must never again find itself in this situation", said European Commission President, José Manuel Barroso, quoted by the Associated Press.
The markets respond. The initial response from the markets has been promising, suggesting that the deal is a positive step. "European stocks opened firmly higher Thursday, with the euro pushing to a seven-week high against the dollar, as investors reacted with relief to the news", wrote Toby Anderson for The Wall Street Journal.
More than expected, less than needed. The BBC's Robert Peston saw the deal as "progress", but said that the plan has "delivered more than investors feared … and less than they would ideally like to see." Although markets have responded positively, he cautioned, investors would have ideally wanted to see "bailout resources of at least 2 trillion euros and a Greek write-off of 60%.
Chancellor George Osborne told BBC Radio 4′s Today Programme "The eurozone leaders have grasped the seriousness of the situation… now we have got to maintain the pressure."
Wary. Faisal Islam warned on the Channel 4 blog, "we've been here too many times not to be a little wary of some of the claims made for the plan." He was, however, "mildly impressed", although the ultimate success of the plan relies on the "goodwill of the rest of the world".
Tackling the symptoms. Conservative MP John Redwood called this "another attempt to tackle the symptoms", and warned that "underlying problems remain." The announcement has not elaborated on numerous details, leaving many questioning the deal's future. "Where does the €1 trillion come from? Who has to pay it back in due course?" Too many questions have been raised for full confidence to be lain in this strategy yet.
"The eurozone could be on its way towards a happy ending. However, it will not be a US-movie happy ending, easy to understand with a big punch line. It rather looks like a French movie, often shown on Arte: highly complex with a lot of drama but still ending happily," IGN economist Carsten Brzeski cheerfully pondered, according to The Guardian's live blog.
A bleak future. The enthusiastic response from markets and reporters has been premature, worried Derek Cheung, chief investment officer at Neutron INV Partners Ltd., quoted by The Washington Post. He warned that investors "only listen to the positive news … I don't think this is a solution." In a somewhat downbeat piece in The Guardian, Larry Elliot said that even if the eurozone crisis is solved, a bigger challenge lies ahead. "Deep down, Europe's debt crisis is really a growth and employment crisis", and the future of such issues looks "extremely bleak."