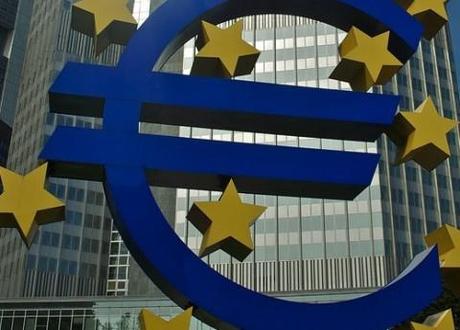 European Central Bank
Sick of hearing about the euro? Want to win a quarter of a million pounds? This may be the competition for you. Businessman Simon Wolfson is sponsoring a £250,000 economics prize for the best plan for countries to exit the euro. As the eurozone financial crisis continues, will ditching the single currency become the only option?
Plan B. In fact, Next chief executive and Conservative peer Wolfson isn't suggesting the monetary union must be dismantled – only that this may well become necessary: "Of course, failure is not inevitable, and I hope the eurozone can be repaired. But the odds are stacked against it. So we need the world's brightest economists to devise Plan B," he wrote in The Times (£). Wolfson said that he is not convinced by the argument that deeper fiscal integration is the solution to the crisis: "The euro's central problem is that a single interest rate cannot serve the very different needs of individual economies," he argued.
Big mistake. Writing on The Guardian's Comment is Free, Simon Jenkins condemned the "intellectual error" of the eurozone: "The hysterical pursuit of 'ever closer European union' put monetary shackles round 17 often widely differing economies and pretended they were thereby one," he said. Jenkins argued that policy in Europe in general and Britain in particular is far too focused on protecting banks rather than economies. He pointed out that the governor of the Bank of England announced that the UK is facing possibly the most series financial crisis in history –  "Yet all he can think to do is hurl more money at banks," Jenkins despaired.
Tory rebellion? The Telegraph's Benedict Brogan wrote that Prime Minister David Cameron is on course for an argument with his own party, after he demanded Conservative MPs vote against a motion for a referendum on Britain's EU membership: "Mr Cameron clearly feels that now is not the time for Britain to bang the table in Europe," he said.
They'll be back. According to The Economist's Bagehot blog, the proposed motion is unlikely to lead to a referendum, not least because the vote would not in fact be legally binding. However, "Europe is not going away. The greatest sources of backbench Tory disgruntlement towards the coalition government all touch on Europe".
British advantage. Anatole Kaletsky argued in The Times (£) that closer union of European countries could be advantageous to the UK – so long as Cameron uses the right negotiating strategy: "He should encourage a new European federation and even offer Britain's financial support," wrote Kaletsky, suggesting that this would ultimately allow Britain to gain greater influence over the EU.