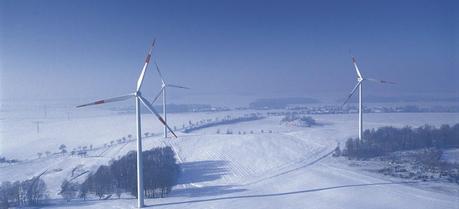 Wind turbines in Germany. (Credit: Vestas)
According to the latest report by The European Wind Energy Association (EWEA), during 2013, 10,917 MW of new wind energy capacity came on line in the EU-28, a decrease of 8% compared to 2012. There are now 116,774 MW installed the EU, meeting 8% of EU electricity demand, and a further 4,188 MW in the rest of Europe.
The overall EU installation level masks significant volatility across Europe. In a number of previously healthy markets such as Spain, Italy and France installations have decreased significantly compared to the previous year, by 84%, 65% and 24% respectively.
"EU wind power installations for 2013 show the negative impact of the market, regulatory and political uncertainty that has been sweeping across Europe. Destabilized legislative frameworks for wind energy have undermined investments, and put green growth, jobs and energy security at risk" said Justin Wilkes, Deputy CEO of EWEA.
"It is fundamental that the Heads of States at the March Council reaffirm the EU's commitment to renewables and sets Member States binding and ambitious 2030 targets. The Commission's weak proposal on a 2030 climate and energy framework will not bring stable growth back to the wind energy sector" he concluded.
Wind power is the technology that installed the most in 2013, with 31% of total power capacity installations. Renewable power installations accounted for 72% of new installations during 2013: 25 GW of a total 35 GW of new power capacity, up from 70% the previous year.
Since 2000, over 28% of new capacity installed has been wind power, 55% renewables and 91% renewables and gas combined.