Dark, dry and chapped are my lips major problems and because of that the lipsticks that I wear gives a different color on my lips. Especially the lines of my lips that looks like I am smoking my whole life (I am not a smoker, just so you know. LOL) because when you look at it closely, you will see that it is somehow grey-ish. That is why I finally decided to try lip liners and my first one is from my favorite Korean brand, Etude House, it is the Soft Touch Auto Lipliner.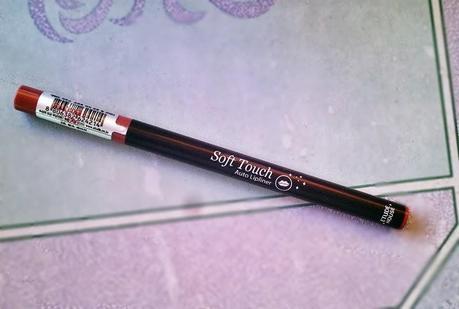 PRODUCT INFO:
Brand: Etude House Name: Soft Touch Auto Lipliner #02 Pink Beige Available in 5 shades #01 Soft Rose #02 Pink Beige #03 Milky brown #04 Real Rose #05 Natural Berry MADE in KOREA Net Wt: 2g Price: Php98.00(Approx $2.3) Where to Buy: In all Etude House boutiques and Department stores nationwide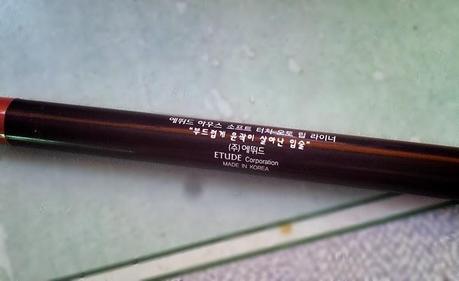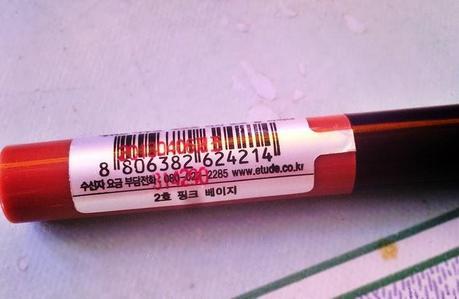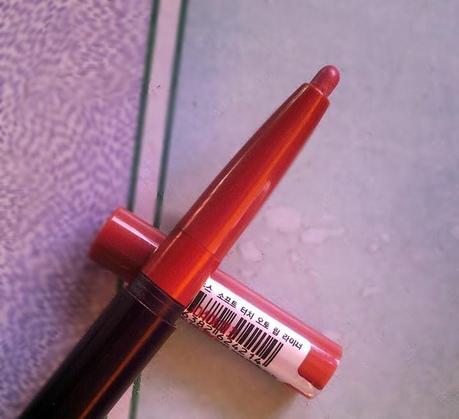 The packaging is quite simple and not that catchy but still - it is Etude House so I can't say anything not after trying it out first. So this lipliner comes in a twist type packaging meaning.. you don't need to sharpen it you simply have to twist the middle section and the liner will come out. The liner is actually pointed at first but after you used it the liner will become rounder, but it doesn't matter as it can still liner your lips perfectly.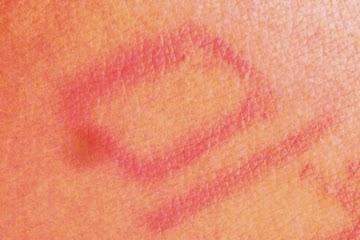 Soft Touch Auto Lipliner has a soft and creamy texture that will glide on smoothly on the edges of your lips and also has a nice pigment.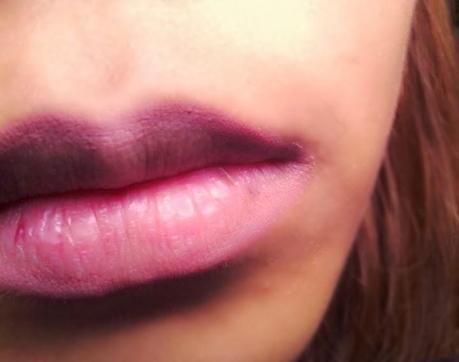 See how chapped my lips are? >.< arghh~ the picture above shows how the lipliner alone looks on my lips.  Anyway, I chose this shade because it is the closest color to my lower lip but you'll notice how dark my upper lip is and that's what my problem is. But lately, I have this lip care set that helps my lips from its problems, I'll share it with you guys soon *wink*.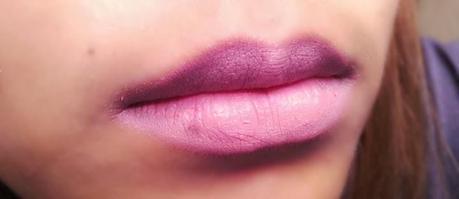 I am wearing Ever Bilena Matte Lipstick in Mauve on top of Etude House Soft Touch auto lipliner on this photo. 


VERDICT:

All I can say is that "This is freaking awesome considering it only costs mePhp98.00!!". It'll give you the full lips-effect whenever you wear a lipstick. You can wear this as your lipliner or wear it as lipstick alone, both will do. Hides your lips dark edges with a very natural look. Plus, it is refillable and the refill only cost Php48.00. Its blendability is also great, just as said; you can use it as lipstick too. No weird scent or taste either. Staying power last for about 6-8 hours.
The only problem though is the availability as it's always out of stock. Now I know why. :)
Pigment:   

♥ ♥ ♥ ♥

♥

 5/5

Staying Power:   

♥ ♥ ♥ ♥

♥

 5/5

Price:   

♥ ♥ ♥ ♥

♥

 5/5

Overall Experience:   

♥ ♥ ♥ ♥

♥

 5/5


Visit Etude House's: Website | http://etudehouse.ph/ Facebook | https://www.facebook.com/etudehousephilippines Twitter | https://twitter.com/EtudeHousePH Instagram | @etudehousephilippines
Do you use lipliners too? :)