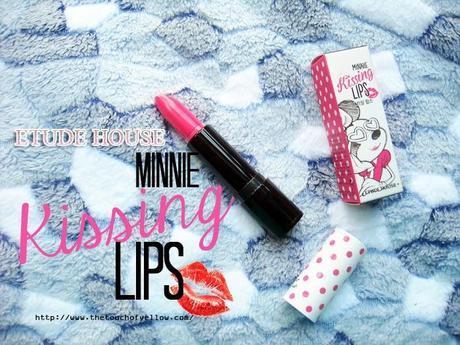 Do you remember the previous limited collection of Etude House? Yes, the Xoxo Minnie collection is the one I am talking about! Now, I want to share a review of my own Etude House Minnie Kissing Lips in Bubble Pink. I don't know why but the red one doesn't have any appeal to me so I decided to buy only the pink one.
Xoxo Minnie Collection becomes really popular right after Etude House release its teaser photos. I really wanted to have the whole collection but you know.. wallet problems. LOL. I bought my Minnie kissing lips at Han Ryu, one of my favorite online k-shops. Anyway, shall we begin the review?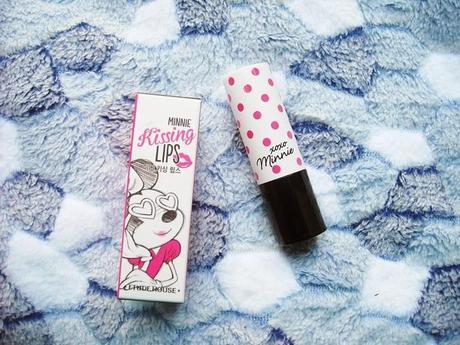 PRODUCT INFO:

Brand: Etude House Name: Minnie Kissing Lips #2 bubble pink Available in 2 shades: #1 minnie red &  #2 bubble pink Net Wt: 3.5g MADE in KOREA Price: 9,000won | Approx. USD8.44 Where to Buy: Etude House | Han Ryu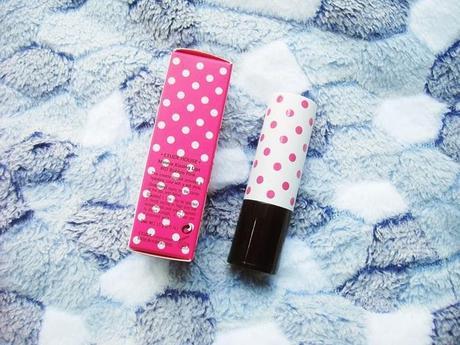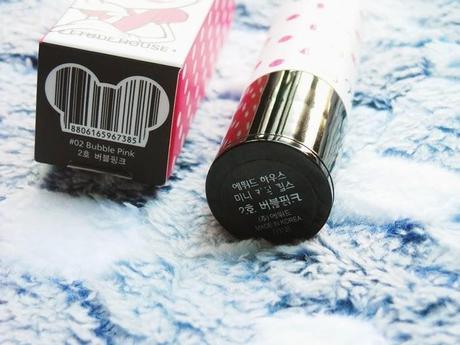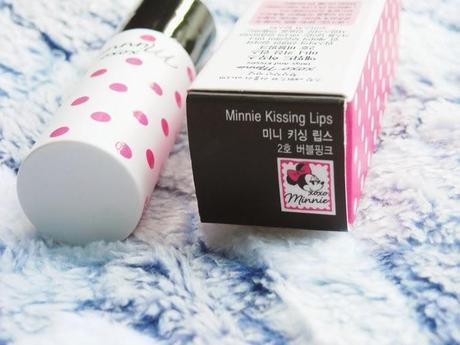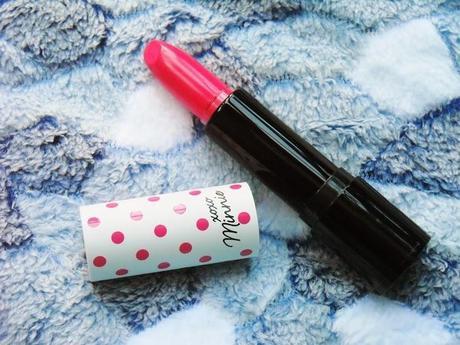 VERDICT:

Since it is Etude House we are talking about, then the first thing that you'll fall for is the packaging. A cute packaging collaborated with a cute character is perfect! Etude House + Minnie Mouse = I-can't-resist-not-to-buy problem. The packaging of Minnie kissing lips lipstick is just too adorable. I am so much fond of polka dots and maybe that's why I bought this one instead of the other that has a printed Minnie Mouse face on it. The combination of the colors is indeed cute; pink, black and white. Information's of the product is written in Korean & English.


Let's move on to the swatches of the lipstick.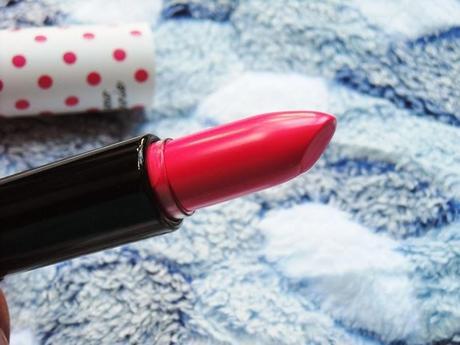 The photo shows how pigmented Minnie kissing lips is and how it looks under natural light and with flash on. Well, what matters is how it looks like when applied on the lips.


There it is! It's really pretty right? It came out as a very pretty pink on lips, not too dark and not too light. The finish is semi-glossy and leaves the lips really moisturized. I really like how it glides on smoothly on my lips that make it really easy to apply. There is also a mild sweet scent but barely noticeable. Its longevity is pretty decent as it stays on within 4-5 hours.  It settles on the lines on my lips perfectly too. Also, this lipstick looks really nice on photos and brightens your complexion. Unlike other pink lipsticks that I've tried that makes me look like I just got tanned. Perhaps, this'll be one of my favorite pink lipsticks. Now, I am really regretting not buying the red Minnie. LOL I'll buy it next time!
Packaging & Price:  

♥ ♥ ♥ ♥ ♥

5/5 Color & Pigment:   

♥ ♥ ♥ ♥ ♥ 

5/5

Longevity:     

♥ ♥ ♥ ♥ ♥ 

5/5

Overall Experience:     

♥ ♥ ♥ ♥ ♥ 

5/5




Do you prefer pink lipsticks over red? :)

xoxo, M.

Email This

BlogThis!

Share to Twitter

Share to Facebook