I spend a decent amount of time perusing Etsy, occasionally purchasing a little vintage shirt or some jewelry. I also spend time reading Regretsy, which never fails to make me laugh (especially the comments). Anyway, Regretsy led me to the greatest craft item ever made in the history of craftmaking. Once I saw it, I knew it had to be mine. Kind of like seeing your soul mate. Or a hot guy not wearing a wedding ring who looks like trouble.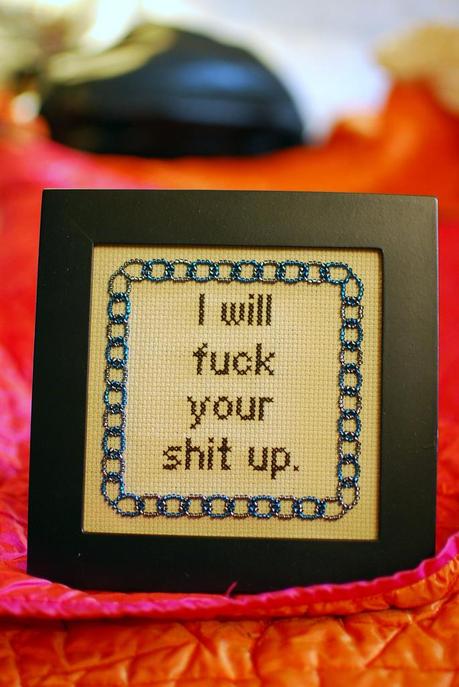 I never saw myself owning a cross-stitch but I think you can understand the appeal. And I have to fawn over the seller, La Dorkay Vida. She made this as a custom order, responded to my emails ridiculously fast, and is both hilarious and charming. Definitely check out her store, and Dorkay Vida, if you're reading this- I think we'd make a great duo, traveling the country and offending people together.
Just you know, sleep on it.
Share/Bookmark