Did you see Justine's excellent hand-made bookworm Halloween costumes post last week?  This week we bring you even more creative Etsy goodness, this time from the best steampunk crafters out there.  And the best part?  Many of these shops we're featuring have offered coupon codes exclusively to our readers!  Planning on a steampunk Halloween costume or want to steampunk at the next convention you're at?  Look no further for the perfect pieces for your ensemble:
First up is this totally adorable candy-striped skirt from Miss Moss.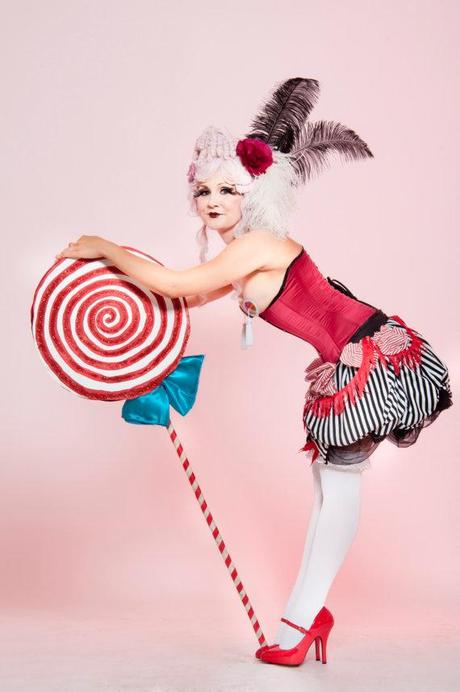 I love the Marie Antoinette theme of this entire outfit, but especially this skirt.  The great thing about it is that it'll be really easy to size.  Sometimes Steampunk attire is difficult to size correctly because for Victorian-themed things like bustles and corsets you have to be so inch-specific and with Etsy it's impossible to try things on first!  This skirt features a tie in the front or the back so sizing is a cinch: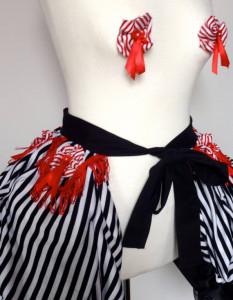 Thanks Miss Moss for this internet and sizing friendly design!  It's a rare find.
So this is a specific, one-of-a-kind piece but as soon as I saw it I knew I had to feature it!  It's a steampunk jetpack from Aethertech.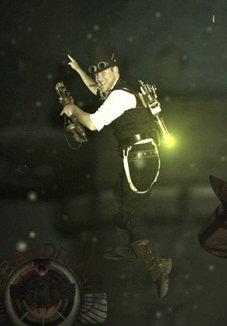 If you can, go and look at this listing.  They have an entire fictional story behind the creation of this powerful one-way time machine!  The best part?  It even can be configured to blow off some impressive pyrotechnics!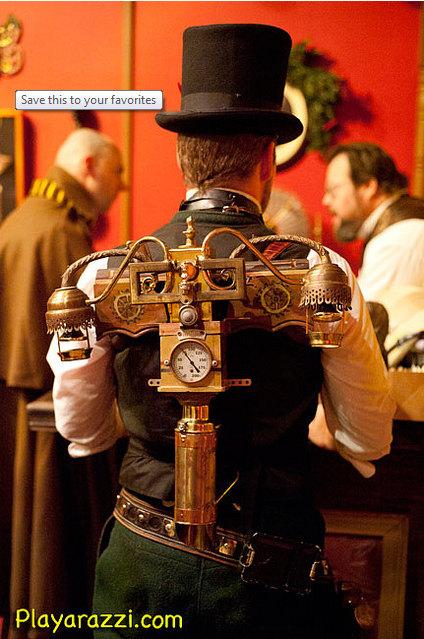 Buying this item includes a tutorial on how to set up these special effects.  Steampunk has never been so cool!
These hand-crocheted gloves with the ribbon lacing them up from Sweethearts Stitches are so unique and truly hand-made in every sense of the word: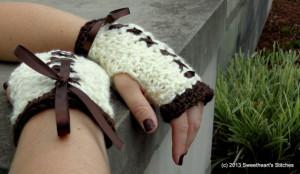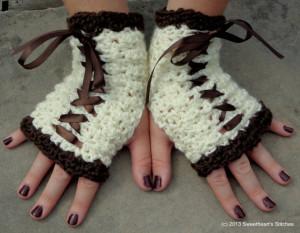 And they're so versatile!  The colors are neutral so they'll go with literally any costume!  The fact that they're fingerless really brings the "punk" into steampunk!  This shop has graciously offered us a coupon code, it's MACABREMONTH13.  Our readers can use it for 10% off their entire cart if you buy the gloves.  You can also find this shop on her tumblr here.
This next piece is simply stunning.  There's really no other words to describe this Black Queen headpiece from HopscotchCouture: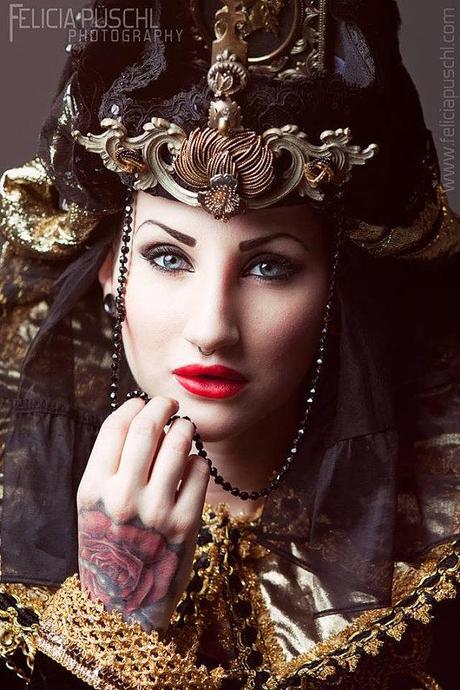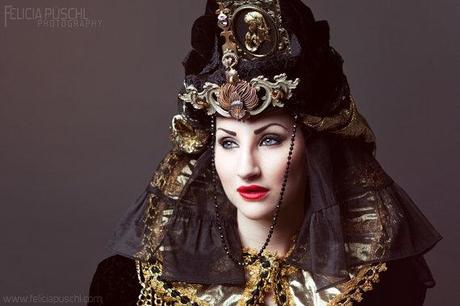 This creator even has an review from InStyle Magazine saying, "Marelle's work is superior in quality, ahead of her time, creating absolutely stunning, unique pieces of luxury wearable art."  My favorite part is that is the "ahead of her time" comment, Steampunk is truly an indescribable paradox!  This piece is absolutely beautiful.
This next item struck me as one that would be especially perfect for a bookworm, it's the Time Gone Bye Choker from The Odd Cog: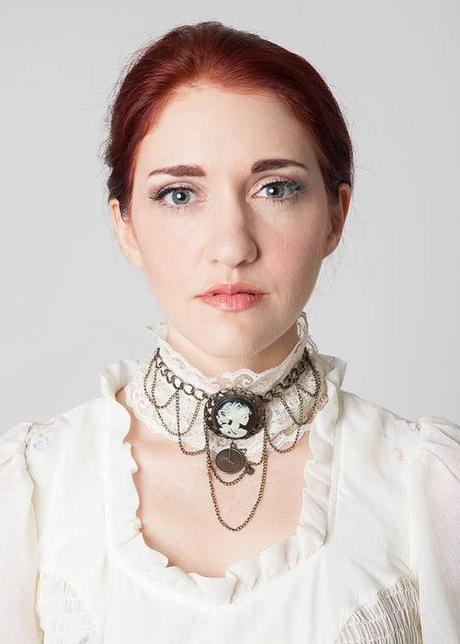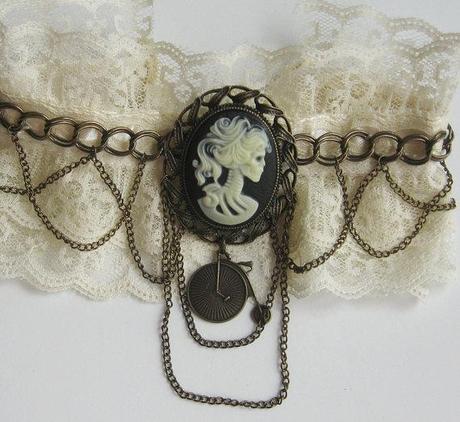 I'm getting awesome Jane-Austen-ish vibes from this choker!  It's absolutely lovely and perfect for any outfit out of that era, it's feminine and edgy, the best combination that there is for steampunk.
Thank you so much to all of these shops for collaborating with us!  Tell us in the comments what your favorite aspects of steampunk and give these creators some credit where the credit is due!
You May Also Enjoy:
Grand Opening of The Appraising Pages Etsy Shop

OMM: Literary Inspired Costumes!

Announcing: October's Month of the Macabre

Special Feature: Bookish Etsy Shop!

Just Added : New Mugs to the Appraising Pages Etsy Shop

Dream Halloween Costumes

Character Costume Ideas

Literary Inspired Halloween Costumes: Author Edition