ChristianNews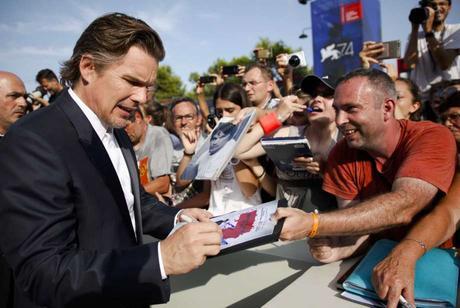 Actor Ethan Hawke is in Venice this week to present his latest movie 'First Reformed,' where he plays a grief stricken ex military chaplain.  Hawke revealed during the film's press conference that he had never been asked to play a priest before, but that his great- grandmother wanted him to be a priest when he was born.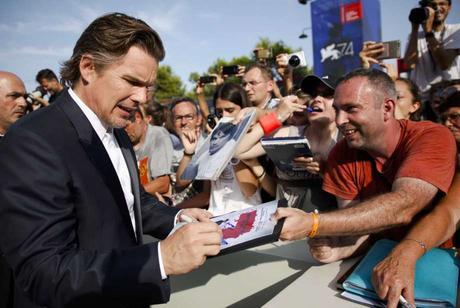 Photo: Domenico Stinellis, AP
"When I was born, my great-great-grandmother had a clear sense that I was going to be a priest and told everyone that I should be paying attention to the calling if it ever came. So I used to pray that the calling wouldn't come. And thank God it didn't," Hawke shared.
Speaking of religion Hawke said,  "it was a very important dialog in my head,"  having been "surrounded by it my whole life."
About First Reformed:
Is a drama  film directed by Paul Schrader. It stars Ethan Hawke as an ex-military chaplain, who is tortured by the death of his son, he encouraged to enlist in the armed forces. His faith is further challenged after a young woman (Amanda Seyfried) and her radical environmentalist husband come to him for counseling.
Video Credit: celluloidVideo