Star studded heavy metal series from IDW Publishing
puts music and comics in motion!
Press release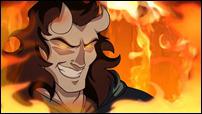 The
Eternal Descent
comic series from IDW Publishing has bridged the worlds of music and comics like no other, with an army of chart topping heavy metal stars including
Joe Satriani, Wayne Static, Gus G, Arch Enemy, Periphery, Shadows Fall
, and many more appearing throughout the saga.
In Eternal Descent's continued effort to explore the unholy alliance between heavy metal and high fantasy, they have teamed up with Calabash Animation, the acclaimed animation studio led by Sean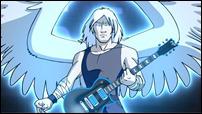 Henry and Wayne Brejcha, to bring an animated reimagining of Eternal Descent!
Having tested their mettle with a 2 minute animated preview, they are now in pre-production for a 22 minute pilot episode, which would realize Eternal Descent as a fully animated TV show. Eternal Descent is pleased to announce that Mike Sizemore is handling the script, and if you love animation, fantasy, and heavy guitars, then this could be the show you've been waiting for! See the preview and find out how you can get involved at: www.indiegogo.com/eternaldescent
While Eternal Descent aims to have a complete series commissioned by a network, the pilot will b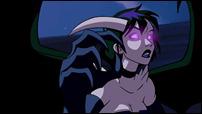 e released online, to be enjoyed for free. The pilot will be launched as an episodic web series with 5 action packed installments!
Eternal Descent
remains entirely creator owned and they want to include the fans as much as possible. Sharing this message will be a huge help to their cause, but if you would like to contribute directly, the have created an awesome array of rewards, perks and experiences to show their appreciation. From signed comics to custom
ESP Guitars
, Eternal Descent has got you covered!
Bringing this project to life will be a creative challenge, and they want you to be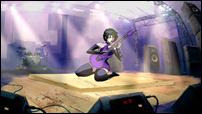 a part of the production every step of the way. Eternal Descent will be shooting exclusive behind-the-scenes footage to release alongside the animated series, so you'll get to see how the animators work their magic and follow studio sessions with the incredible guest guitarists who have always been a part of this world. The pieces are in place, the descent begins!
- The Comic Book Critic