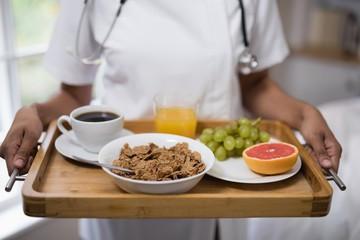 When I entered into the area of health care professionally six and a half years ago a long-term dedication within the field was never my intention. Health care wasn't a passion of mine and it still isn't.
As a caregiver, I knew that I'd always have a job and never be out of work for any long period of time, and I was correct. So, it was a great back up gig and I am excellent at what I can do. After all, I do have over twenty years of total experience aside from having learned certain medical procedures through being trained and certified/licensed for the six years in which I have.
Health Care is an important occupation when one is responsible for the personal welfare of an ill or dependent individual who needs specific care or attention.
I've done and dealt with practically most all kind of patients/clients with all types of requirements. I've had to administer medication, take blood pressure, prepare and change ostomy bags, monitor blood sugar and insulin injections, care for hospice, cancer, Parkinson's disease, Alzheimer's/dementia, stroke, blind, deaf, amputated, psychiatric and etc.…. The list just goes on. I've worked in hospitals, assisted living facilities, and within residential homes.
I've even had to travel out of my way at times but the experience was good and I had received good worthwhile pay.
Fortunately, I haven't had to be out there within the health care field now during this Corona Virus episode, even though I was ready willing and able to work for the main reason of earning the income that I am use to making, regardless of the pandemic.
This virus doesn't scare me, yet the universe doesn't want me out there constantly within that particular environment for my overall well-being. It's like one not permitting their beloved child to go walk through a fire even if they wouldn't possibly get burned. The universe doesn't even want me feeling the heat or inhaling smoke-even though I can handle the flames, and I honor and respect the "power of spirit" with much regard and appreciation.