Your kitchen is a magical place where you can combine ordinary ingredients to make something truly amazing. And when you have the right tools at your disposal, you can get even more out of your kitchen. Some tools are obvious must-haves for any kitchen while others are a little more specific to the tasks of a dedicated home cook. If you are committed to making culinary masterpieces in your kitchen, there are a few essential pieces that are definitely worth the investment.
A Mixer
The first tool that you need to get your kitchen adventures off to the right start is a stand mixer. While a hand mixer, a whisk, and a spoon may be enough to get you through a few small tasks, having a stand mixer can help you to take care of bigger batches much more easily. There are a variety of stand mixers to choose from, but most people tend to prefer either a KitchenAid or a Bosch mixer. Both of these options are great tools for the home cook, but they each have their benefits. A KitchenAid is often a great all-around mixer while a Bosch is generally best for bread and other yeasted doughs. In the end, it comes down to personal preference and the kind of baking and cooking you prefer to do.
A Food Processor
With the stand mixer taking care of your baking and mixing needs, your next tool should help you with chopping ingredients. This is where a food processor can be a huge help and make cooking much simpler. Whether you are simply prepping for dinner, making a cookie crust, or building the perfect salsa, a food processor is an incredible tool that will make chopping a breeze. Food processors simplify the cooking process by allowing you to chop and combine ingredients with the push of a button. If you are tired of slaving over the cutting board, adding a food processor to your collection can help you to make dinner time a little easier to manage.
A Dutch Oven
When you are cooking for a crowd, you need a large pot that can handle the heat of a stovetop and the oven. This is where a Dutch oven can help you to get things done more easily in your home. The best options tend to be enamel-coated Dutch ovens that are naturally resistant to food sticking and easier to clean than their uncoated relatives. With a Dutch oven, you can start dishes on the stovetop and finish them or keep them warm in the oven. They come in a variety of sizes and most home cooks need at least one large Dutch oven for their tool collection.
A Gas Stove
One larger expense that is worth it for dedicated home cooks is a gas-powered stove. These stoves give great even heat that can help you to produce candies and complicated dishes much more easily. Some people are worried about the expense of putting in a gas line, but there is a simpler way to get the gas you need. Homeowners can use 120-gallon propane tanks to fuel their gas stoves. That way, you can have a tank directly linked to your stove and not need to add in a gas line to make it work.
A Mandoline
The more invested you are in cooking at home, the more important precision becomes. With the help of a mandoline, you can get perfect even cuts every time. Mandolines come in at a variety of price points, but a Japanese mandoline should meet your needs and they are generally inexpensive. It's important to pay close attention to safety when working with such a sharp blade, so read all safety instructions before using your new tool.
A Great Blender
A blender is another great small appliance that can change your experience in the kitchen. Casual cooks may feel that they only need a blender or food processor, but as you cook more regularly you can see that they each do a different job. It's important to get a nice blender that works well and has a variety of settings to help you get food to the perfect texture. Do your research before purchasing so you can choose a blender that fits your needs. Some cooks prefer to have an immersion blender as well so they can blend things in a variety of ways.
A Nice Chef's Knife
If you cook regularly, then having a great chef's knife is essential to your success in the kitchen. There are many knives available, but a carbon steel chef's knife is an invaluable tool for home cooks. It's important to note that a nice knife requires care and attention to work well, so you need to commit to keeping your knife sharp and rust-free to ensure the best possible results. Along with your knife, invest in a honing rod to help keep the blade sharper for longer between sharpening.
A Candy Thermometer
If you are truly committed to cooking greatness, you must have a thermometer that is accurate and easy to read. The name candy thermometer does imply a limited use, but a candy thermometer is great for a variety of tasks. From creating perfect emulsions to getting sugar to the right temperature, a candy thermometer can help you to avoid disaster and keep your creations coming out perfectly. Do some research before you purchase so you can find a thermometer that will perfectly suit your needs in the kitchen and be easy to use.
In your kitchen, you have the opportunity to experiment and create flavor combinations that are new to your palate. The tools you have to make your kitchen more effective will be essential to ensuring that the things you create are as beautiful as you imagine. With these tools in hand, you will be in the perfect position to make your culinary plans come to fruition.
Read this next: How to Make Your Kitchen Sink Drain Faster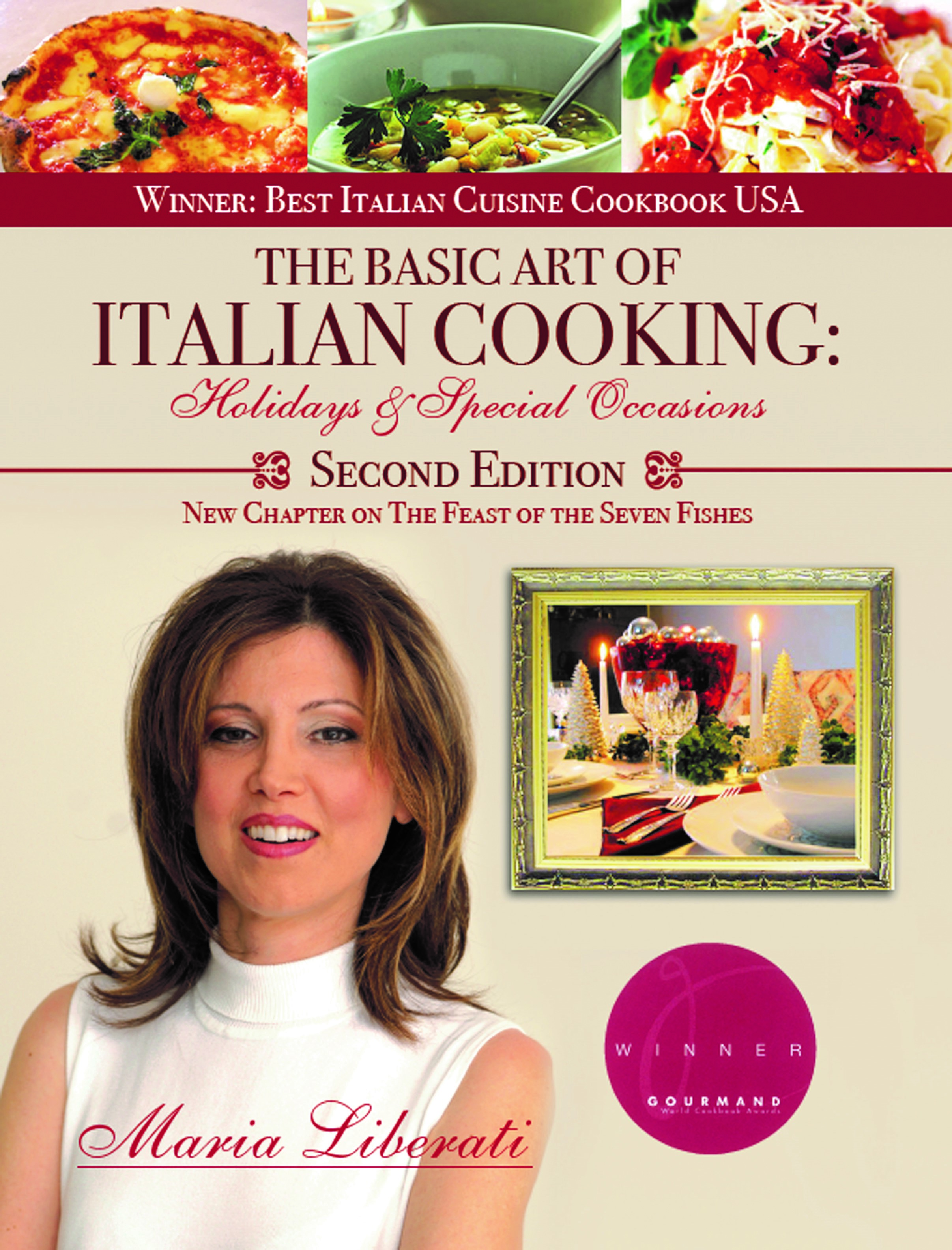 The Basic Art of Italian Cooking: Holidays and Special Occasions
For more recipes get your copy of The Basic Art of Italian Cooking Holidays and Special Occasions- Second Edition