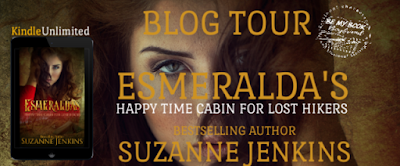 Title: Esmerlda's Happy Time Cabin For Lost Hikers 
Author: Suzanne Jenkins 
Genre: Romance, Suspense 

Add to your TBR - Goodreads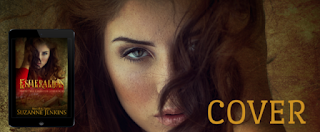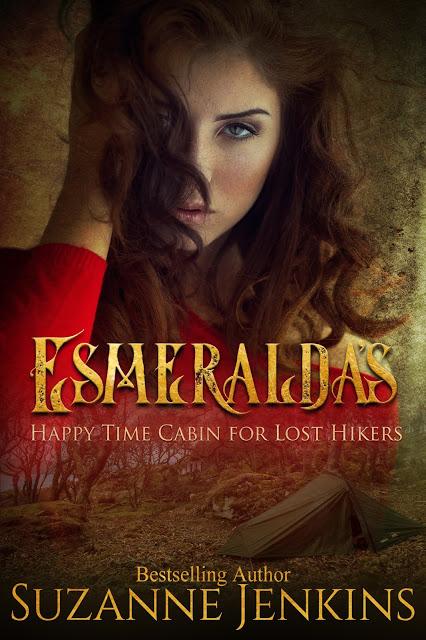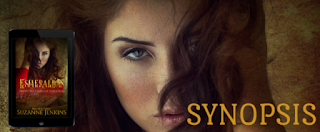 Kelly and Jeff Fairchild live a charmed life in their renovated Victorian mansion in the Jersey suburbs. Wall Street traders with a golden touch, they plan their vacations with the same detail and finesse used with their deals on Wall Street. 

The next big outing is a hiking trip on an island in the Canadian Muskoka. Everything is perfection, from the brand name of their hiking boots to their silk long johns. Nothing can go wrong, right?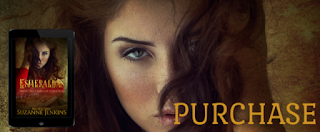 Amazon US
Amazon UK 
Amazon CA
Amazon AU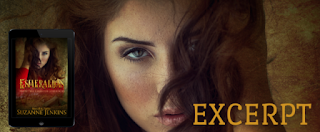 They'd been married for five perfectly lovely years and had five perfect notebooks of five fabulous vacations lined up on a special shelf in the den. Professionally framed photographs of the vacations covered the den walls. A sailing trip around the Pacific, a Mediterranean cruise, a hike across the Sahara Desert—all memorialized in sepia.
  Summer was over and fabulous hiking weather had arrived. September was perfect for the trip: cooler temperatures, no black flies or mosquitoes, kids off the trails and back in school. Their vacations started the day after Labor Day. They used the three extra days to pack and load up their luxury SUV with everything they would need.
Taking a leisurely two days to get to Gravenhurst, they stopped along the way to sightsee. Friends Vic and Sandra Pease in Syracuse had invited them for dinner when they heard about this year's trip.
"Why in God's name hike Muskoka? You'll have to go in circles to avoid water. If you must go to Canada, Vancouver or Banff would be better."
"Oh, I disagree," Jeff said. "It's beautiful up there. And remote. We don't want to compete for space with a lot of athletes. We want to take our time and enjoy the scenery. You should come up with us sometime."
The friend shrugged his shoulders and laughed. "Nope, we'll stay here and have a meal ready for you. My hiking days are over."
Kelly was secretly anxious about the conversation. Her relationship with Jeff, the way they challenged each other to do more and take risks, was to her liking. She didn't want to get complacent. The friend and his wife, people Jeff had gone to college with, were both overweight with bad teeth and had a house full of kids with runny noses and smart mouths.
When they finally left for the hotel, Kelly let out a sigh of relief. "Promise me you never want to live that way."
Jeff looked over at her and took her hand. "I promise. I was almost afraid to eat in that dining room. Jesus, the noise!" He shook his head. "Not to worry. I love our life the way it is." He leaned over with his eyes still on the road and puckered up.
The next morning at the hotel, they walked down to the dining room together. It was just after seven, and they were going to catch the seven forty-five ferry to Moon River at the trailhead to begin their hike. They ate eggs and bacon in silence, drinking coffee, when Jeff's stomach made an audible complaint.
"That was weird!" They looked at each other, concerned. The start of a trip was not a good time to get stomach issues. "Maybe I'd better excuse myself."
He got up and left her with the packs. She drank her coffee, looking out the window at Lake Muskoka. She loved it up here. If they didn't have to work, this was where she'd really like to be. It was up north. Kelly had been born and raised in Michigan, and memories of trips to the northern half of the Lower Peninsula with her family had instilled a love of piney woods and sandy roads. She took a deep breath and smiled. All would be well. That was until Jeff came back, looking pale and shaky.
"Oh, you look uncomfortable," she said, concerned.
"That's an understatement," he said. "I just had a stomachache that almost made me pass out."
"Oh no, Jeff. Are you okay to go on?" She fought the urge to look at her watch, but the ferry was leaving in twenty minutes whether they were on it or not.
"Yes, absolutely. There's a bathroom on the boat. Do you have toilet paper in your pack?" he asked, whispering.
She nodded her head. Would it come to that? Three years before, they'd gotten sick on a canoe trip while paddling through the Maine woods. Please, not that. It was the only time a trip hadn't come off perfectly for them. An aberration, for sure.
They dragged their packs to the cash register, helped each other get them on their backs and walked slowly to the ferry.
"This is a nightmare." It was so unlike Jeff to complain or say anything negative that Kelly started to worry.
"It's no problem to move everything up a day, honey. All it will take is access to a printer and a few phone calls."
But he was determined. "No. We've looked forward to this for the past twelve damn months. A little stomach bug isn't going to hold me back."
She shrugged her shoulders, wondering why his stubbornness always came out at the worst possible times. It certainly wasn't going to be fun for her if he was miserable for a week. And what if he got sick while they were out? There was no way to contact anyone.
"Don't get mad, but I have to ask one more time. Are you sure?" She saw him hesitate just a bit.
"I'm sure. Let's go."
They got on the ferry and paid for their tickets. Her mind playing tricks on her, she thought she saw Jeff struggling under the weight of his pack. They went to seats in the open air and took their packs off. They had a two-hour boat ride ahead of them; surely, he'd start feeling better after whatever it was he'd eaten that morning worked through his system. The only problem was his throat started to hurt halfway through the cruise. He dug through his kit, found a lozenge, and discreetly popped it into his mouth.
In minutes, Kelly looked at him, frowning. "Are you sucking on menthol? What's going on?"
He tried to blow it off, waving her away. "It's nothing. Just a tickle."
Concern growing, the last thing she needed was to be stranded on a remote island with bears and rattlesnakes and a sick husband. She reached out and put her hand on his forehead. "You're burning up!" she exclaimed. "Maybe we'd better go back."
While he protested, she turned to dig in her own kit and get some aspirin tablets out.
"This'll run its course," he said, trying not to moan.
Before Kelly could get a bottle of water to him so he could swallow the pills, he bolted to the men's restroom.
"Oh no. This isn't good," she said out loud.
Glancing out the window, the sun was up, but the sky was overcast. The projected forecast was sunny and clear for the next ten days. The bathroom door opened and her husband came out, more pale than before, only to turn around and go back in. Knowing his mind was made up, no amount of nagging would convince him to go back to the hotel. Their relationship was based on history—history that once Jeff was on a mission, there would be no turning back regardless of the circumstances.
He was even afraid to drink water. Finally feeling safely empty, he ventured out, weak and shaky, but looking embarrassed. It was a good sign.
"I was about to get an officer to go in and make sure you were okay."
"I'm better now," he said. "I think it was Vic and Sandra's spaghetti and meatballs."
"From Monday night? Doesn't food poisoning usually show up quickly?" Kelly asked, doubtful.
"I felt bad yesterday, but didn't want to ruin the day for you," Jeff replied. "I got the feeling you were holding back, too."
She had been, but not for the reason he thought. "You should have said something, Jeff."
"Well, I feel better, so no harm done. And we'll be at the starting spot of our fabulous hike in less than twenty minutes! Are you getting excited?" He hugged her in a one-arm hug while they stood at the rails, looking out over the water. "I think it's going to be a really good hike."
She smiled up at him, some of the former enthusiasm coming through again. Two perfect people going on their perfectly planned vacation.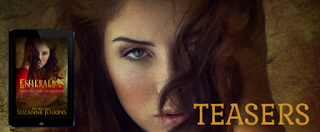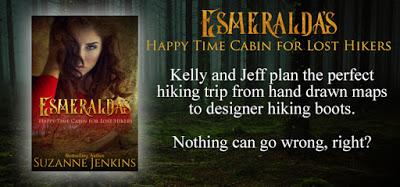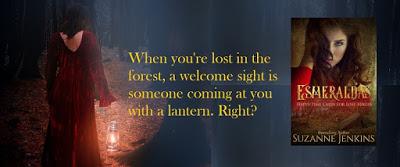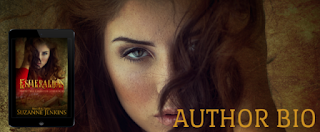 Suzanne Jenkins writes page-turning contemporary romance, mystery, and women's fiction with passionately gripping characters that stay with readers long after they turn the last page.  The Detroit Detective Stories, beginning with The Greeks of Beaubien Street, are a reflection of American fantasy with historical reality. Pam of Babylon books consistently rank in the Top 100 Best Sellers in American Drama with over 1,000,000 downloads. Esmeralda's Happy Time Cabin for Lost Hikers is her sixty-fifth book. For more about Suzanne, go to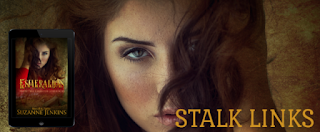 Amazon
Website
Facebook
Twitter
Bookbub