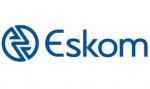 Eskom gave many people a surprise showing in #TopBrands2012. South Africa's electricity supplier was voted 2nd most desired company to work for in 2012. At the top spot was Coca-Cola, and 3rd was Telkom.
The result above got tongues wagging on Twitter, generating 52 tweets in just over an hour. Let's put this into perspective – daily Eskom Twitter mentions average between 150 and 200.
The 9 most frequently used words in the 52 tweets, were in this order:
- really, joke, yes, huh, nr, sho, staff, wow, coming
You can read more about the tweets here: http://bit.ly/TopBrands2012.