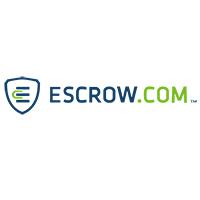 Escrow.com is out with their domain investment index report for Q2 2020. Business was down according to the report. The lowest since 2018. First quarter report found here, was in at $85.8 million and Q2 was down to $55.2 million.
Escrow.com Domain Investment Index Q2 2020 highlights:
Total transacted domain names amount dropped from US$85.8 million to US$55.2 million, the lowest seen since 2018. We saw a drop in transactions as the COVID-19 pandemic started to affect domain transactions, especially in the US.
Transactions in Hong Kong picked up to US$2.4 million in Q2. However, the other leading countries such as Canada, China, US and UK, dropped in Q2, with the US having the largest drop, from US$70 million to US$42.6 million.
The quarter started weak in April but saw slow recovery – overall though, the quarter ended low.
Signs of recovery are visible in areas where market participants have adjusted to 'the new normal', however, these months did not recover sufficiently for positive growth in volume across the quarter overall.
The full report can be found here