Burlington, Vermont is the perfect place for a romantic weekend getaway. The town is adorable and full of quaint shops and restaurants. We usually take our dog Zoe with us when we travel, even on romantic getaways. The Hilton Hotel in Burlington, VT was the perfect place for our little escape. They are conveniently located on the gorgeous Lake Champlain and two blocks from the historic Church Street Marketplace.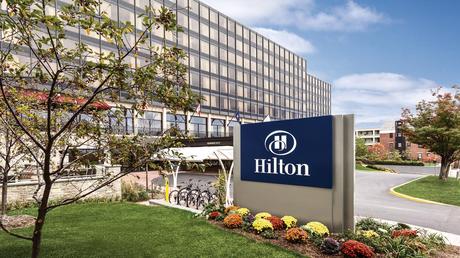 Our room at the Hilton in Burlington was comfortable and beautiful. The bed was just wonderful with a great mattress and comfy pillows. None of this really mattered to me though. What consumed me during my entire stay in this great town was this view from my room. Watching the sun rise and set over the shockingly blue waters of Lake Champlain highlighted by the Adirondack Mountains in the background was breathtaking.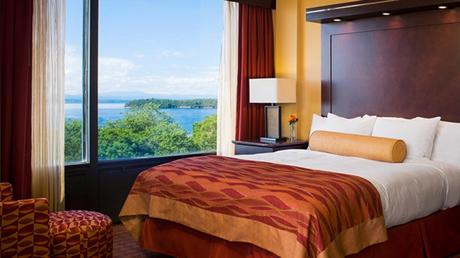 Comfortable room with an unbeatable view
Sitting in our room and sipping wine with our doggie by our side and this view out our window was so comforting that we decided to order takeout and stay in. The hotel has great room service and catered to all of our needs for a romantic night in.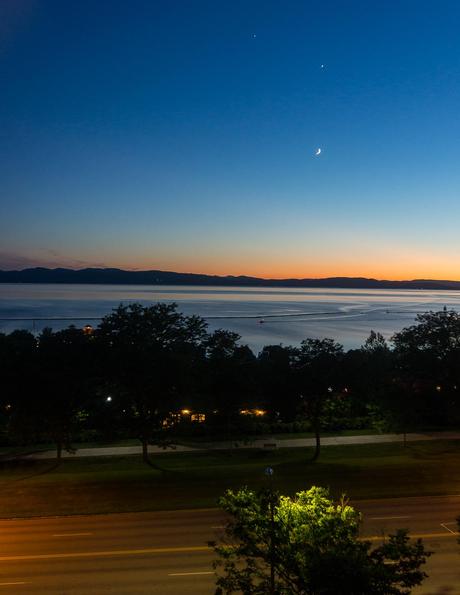 View of Lake Champlain from our room
We started with some cocktails in the newly renovated Mounted Cat bar downstairs. The bar has a wide selection of hand crafted cocktails and great local beer. The well-lit area and plush chairs made for a relaxing way to start an evening. The staff was friendly and attentive and the cocktails were delicious.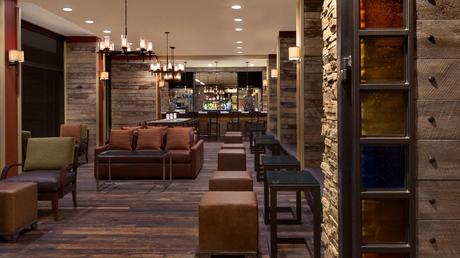 The Mounted Cat
Zoe had a wonderful time at the Hilton as well. There is a fee for having your pet with you during your stay, but the Hilton supplies a dog bed and pet bowls for your pooch to use during their stay. They also have treats at the front desk which Zoe picked up on immediately. There was not one walk that we went on where she didn't stop by the front desk to beg for a biscuit. She learns pretty fast where they are hidden.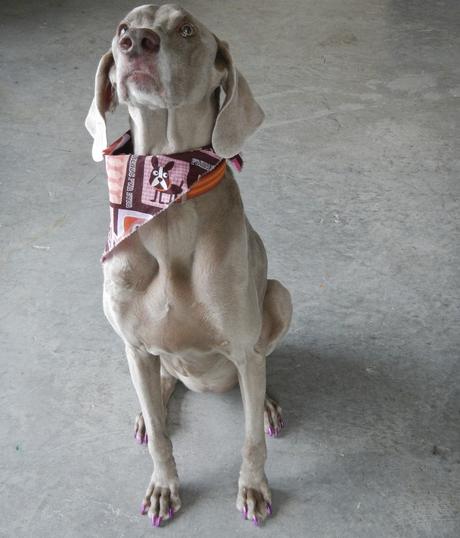 Give me the snacks