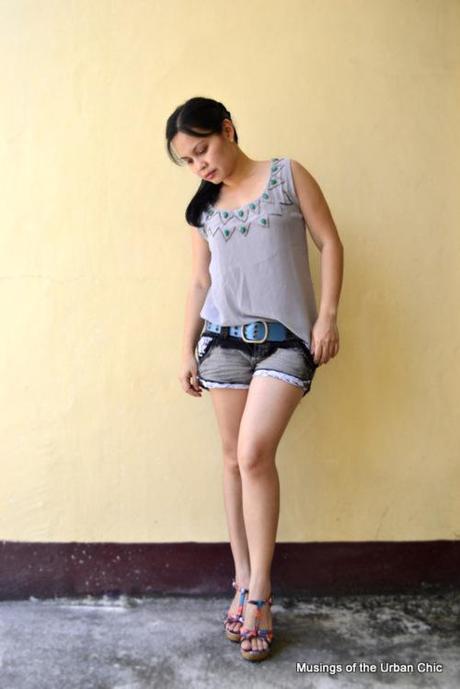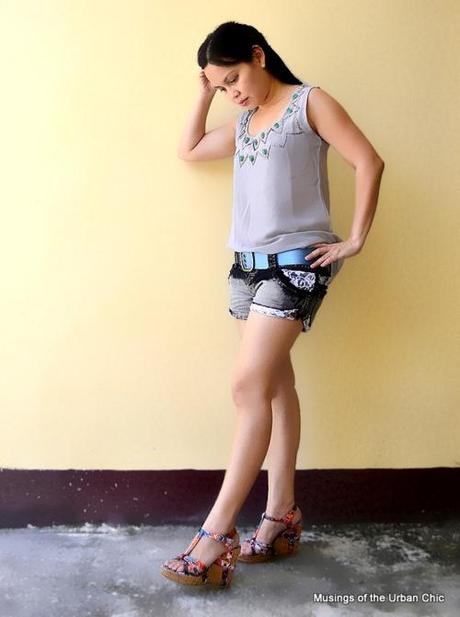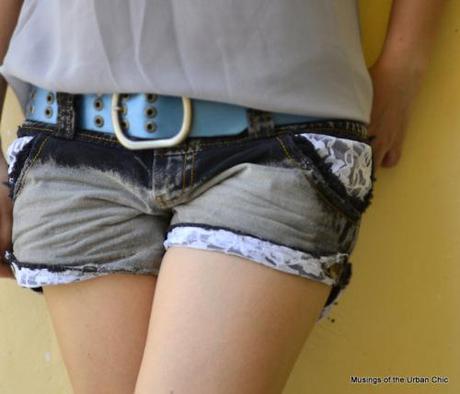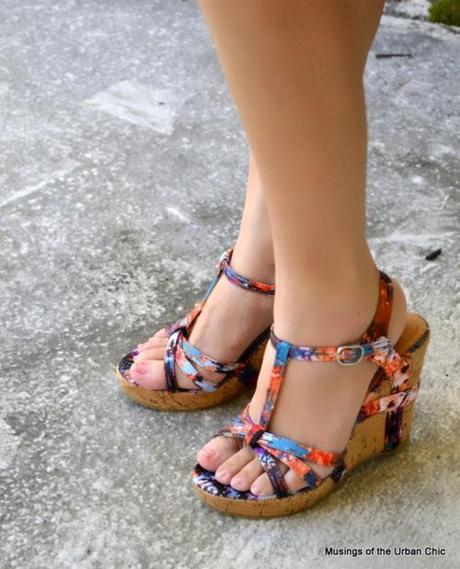 It was a manic Tuesday for me. I was all over town running errands. Naturally, you wouldn't expect me to wear a long dress and stilletos right? So when I jumped out of bed yesterday, I just grabbed the first top and jeans that my hands got hold of. It was great that the weather was all sun-shiny in this part of the world I was able to wear this shorts  and chiffon top from Urban Dressing. What's interesting about this shorts is the combination of lace and denim :) Cool, eh?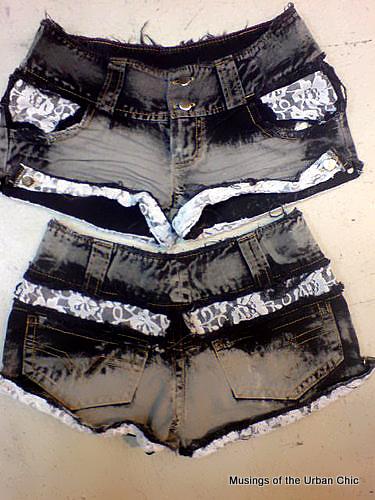 Top: Silver Street // Shorts: Urban Dressing // Wedge: Mario de Boro
By the way, have you registered for the 1st part of our June Giveaway already? Click HERE to join!