Looks bad for the equity trade today. I have no confidence which way this is going. Looks bullish off that low. I am continuing the play into a January 20-21 low. If it breaks out here the bull move to 1916.80 that we have talked about is in the cards.
Given the deep retrace, this allows me to double the short position with a much tighter stop. Here is the chart: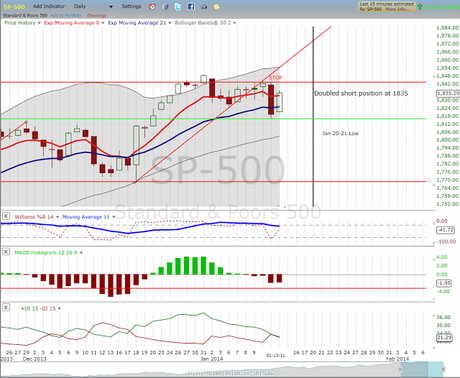 If it gets stopped out and this was all whipsaw for me, well that is the way it goes. There is always a bear path and a bull path. We cannot know which path our future will choose. As always, do your own due diligence, read the disclaimer, and make your own investment decisions.
Also, per earlier tweet, I am making a play for continuation of the USDCHF long here. 

USDCHF Chart

.
I am out until Thursday maybe Friday.  Peace, Om, 
SoulJester