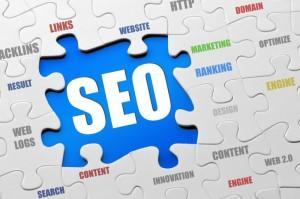 If you've been here before, you know we're long-time advocates of employing engaging content as a key component in brands' plans to generate business, raise brand awareness, and generally achieve world domination. That's why we're always on the lookout for great examples of content marketing and why this EPIC (yes, EPIC, as in Homer and The Odyssey, just with fewer gods and demons) list from Joe Pulizzi, founder of the Content Marketing Institute (and speaker, author, content marketing expert extraordinaire), was something we thought you'd enjoy.
Joe's presentation shares best-in-class examples of effective content marketing. The brands he's included run the gamut from Coca Cola to Smosh, and subject matter from farming to engineering and banking. There's something here for everyone. Take a look and see what you think, you can find the full list below.

20 Epic Examples of Content Marketing
from
Joe Pulizzi
The Furrow Magazine - John Deere agricultural machinery (began 1895!)
Benchmark Magazine - Burns & McDonnell engineering
ZMOT - Research Project by Google
CMO.com - Adobe software
Lego Club Magazine - Lego
Coca-Cola Journey  – Magazine by Coca-Cola
Red Bulletin - Magazine by Red Bull
Jyske Bank TV - Jyske Bank
Openview Labs - Magazine by Openview Venture Partners
River Pools and Spas Blog - River Pools and Spas
Copyblogger Magazine - Brian Clark (Speaker, Consultant, Publisher)
Food & Family Magazine - Kraft Food
Smosh YoutTube channel - comedians Ian Hecox and Anthony Padilla
Home Made Simple Magazine - P&G
Open Forum - American Express
Think Money Magazine - TD Ameritrade
From One Engineer to Another - blog by Indium Corp electronics
Lauren Luke - makeup videos by Lauren Luke (eBay seller)
Experience Life Magazine - Lifetime Fitness health clubs
Health Hub - Magazine by Cleveland Clinic
Joe's response to a question in the comments on his presentation is interesting:
When all is said and done, Joe's point is that content needs to be not just well-constructed, but has to appeal to the targeted audience—which is really the basic premise of any kind of marketing, content or otherwise. Anything less than that is a waste of time and money. No matter how many marketing dollars are spent on a campaign, if, at the end of the day, it does nothing to add value for your customers and prospects, there's no point. This is what leads them to trust in you and your brand, and hopefully leads them down the path to purchase.
Joe's list, in all seriousness, is epic, indeed. The examples he's cited are examples of brands who've done it exactly right. Also interesting to us, there are many brands on this list who've been engaging in great content marketing for a very long time. Brand storytelling isn't new, but it is new to the marketing toolkit for many.
Oh, and if you're focused on stepping up your game with regard to content marketing and brand storytelling, buy Joe's book. My copy arrived a few weeks ago and, as expected, it's terrific.
Epic Content Marketing: How to Tell a Different Story, Break Through the Clutter and Win More Customers By Marketing Less
Epic Examples of Content Marketing is a post from: V3 Kansas City Integrated Marketing and Social Media Agency