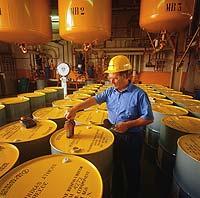 Rubbish has usually been a challenge and for all of the waste or refuse issues we have at present they're nothing when compared to the waste troubles we had before the Victorians sorted it out.
When people think about waste recycling they tend not toa typically consider human or animal waste recycling but as a result of the massive volumes produced everyday, processed human and animal waste is recycled onto soil to act as a fertilizer.
Needless to say, nearly all waste recycling entails the recycling of glass, plastics, textiles and also card and papers. The actual belief is the fact that by processing old products new supplies may be made thereby cutting down on the on-going degeneration of the globe's organic products, particularly wood and minimizing the increase in greenhouse gases from industrial development.
A considerable quantity of our waste materials is incinerated and in spite of all the attempts to cut down the pollution as a result of incineration there's no doubt that incinerators are adding to worldwide environment pollution. If products can't be incinerated then there's always landfill which can be simply a way of storing up concerns for future generations. There's certainly also a danger of water pollutions as a result of rain water passing into landfill sites as well as polluting streams and rivers.
Theoretically, most of the people want to recycle and "do their little bit for the environment" but recycling entails a good deal more time and effort than popping material in a recycling container or box. For recycling to be cost-effective it requires to be undertaken on a grand scale and there will certainly have to be a lot more global co-operation and coercion if recycling is seriously going to assist our planet and protect it for future generations.
Virtually all products that are reprocessed turn into an completely new product, or features of a recycled item are typically saved for possible future use. As an example, lead is saved from old vehicular batteries and precious metal is saved from inside pc systems. Other items which are unsafe including mercury will also be removed and used again.
There's no question that in simply financial terms, recycling is much more often than not the pricey decision financially. However, if profit is set above all other factors then we are all accountable for the wanton destruction of the world's natural resources.
It really is purely not true to imply that recycling will do far more harm than good and that everyone only recycle to purge their consciences. The times are indeed gone when reasonable individuals truly feel that ripping up the earth and chopping down trees are man's given right together with polluting the environment by means of radiation and other waste products?
Mobile Phones
Amongst the most satisfying items to be reprocessed has to be the mobile phone. You will find so many cell phones that function perfectly well knocking about in drawers it truly is a shame that much more of them aren't recycled. You will find companies which will buy for a moderate sum of cash outdated cell phones and refurbish and resell the mobile phones to the public in the developing modern world.
In recent times, customers are being offered brand new phones more or less per year which is leading to a vast cellular phone mountain.
Mobiles that are just several yrs old can seem cumbersome and include very few facilities that palm held phones provide these days, but if consumers try to remember the excitement they had the moment they initially saw that mobile cell phone they will likely comprehend precisely why it's in everybody's interest to slow down the development of completely new cellular phones and to reuse existing mobile phones to individuals who will genuinely value the chance to converse.
Laptop computer systems
Typical Computer systems tend to be pretty trouble-free to improve however when the personal computer has reached it's highest level of capability there is not very much that can be accomplished apart from scrap it. One of the several factors why consumers prefer to scrap their laptop computers rather than have them recycled is the fear that computer data embedded inside of the hard drive may be retrieved.
Often, most people will destroy their unwanted laptop computers purely to get rid of the hard drive prior to quite simply scrapping a totally good computer.
The need for the upcoming new product and then the fear that computer security is going to be jeopardized is affecting the recycling of all computers. But there will certainly come a time when the disposal in landfill of computers and cell phones will be against the law.
In India, even though waste pollution is a major concern not a lot gets thrown away. It is a society that believes in thrift that is why it really is such a very good market for recycled mobile phones along with computer system components.
Naturally, the recent tough economy is keeping down electrical waste drastically because people today are holding on to old mobiles and old computers for considerably longer. Temporarily, the throwaway electronics society is suddenly taking greater care of possessions, which is affecting the profitability of mobile telephone firms and computer suppliers which includes Microsoft.
In the coming years, local and universal waste recycling is going to develop into a major growth market as raw supplies grow to be hard to find and natural products, chiefly oil and hard woods, end up more and more high-priced.
Save today and we save tomorrow.