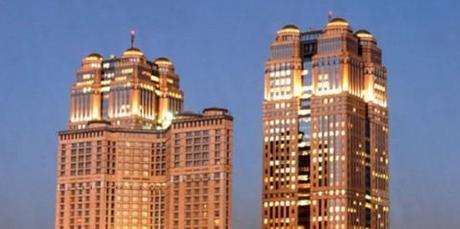 In 2011, both Tunisia and Egypt were rocked by popular protests against economic and political repression that ended in the ouster of their authoritarian governments. Three years later, how much progress have these states made in reforming their economies? And what has happened to the entrepreneurs whose grievances helped fuel these revolutions?
Reforming the Entrepreneurship Ecosystem in Post-Revolutionary Egypt and Tunisia, a report from CIPE and Stanford University's Center for Democracy, Development, and the Rule of Law (CDDRL), attempts to answer these key questions. With this report, CIPE staff and IACE will engage policymakers and stakeholders in roundtable discussions to formulate policy recommendations in the coming weeks.
Working with CIPE Cairo staff and CIPE partner L'Institut Arabe des Chefs d'Entreprises (IACE) in Tunisia, lead researcher Amr Adly conducted an extensive study of existing literature and over 100 detailed interviews with entrepreneurs in each country to shed light on the obstacles and opportunities that comprise the entrepreneurial ecosystems in these post-revolutionary states.
The survey results paint a small yet detailed portrait of what life is like for the Egyptians and Tunisians trying to make ends meet in countries with increasing unemployment rates, among other worries. Dysfunctional and inaccessible regulatory structures, crony networks solidified by corrupt past regimes, and a lack of access to information for the private sector and policymakers are only a few of the areas for which Adly's research provides nuance.
Who are the entrepreneurs that can withstand such an unstable environment? The majority of respondents in both countries affirmed that they do not trust formal contract enforcement, managed to start their business largely through self-financing due to a lack of access to loans, and endure high transaction costs as a result of inadequate institutions. They are men and women, younger and older, more or less educated, formally registered or informally operating, risking bankruptcy and/or jail time for a failed venture, running joint or solo endeavors—and they are all citizens for whom their government is not working.
What is striking about these groups is that despite such uncertain environments, the majority of those surveyed still expressed positive attitudes toward business registration, reporting that registering their businesses had a positive impact on their livelihoods. Such findings suggest a warm reception to informed and targeted economic reform efforts favoring these overlooked actors, brimming with creativity and a knack for survival in tough business environments.
However, due to the crony capitalism that was heavily cultivated by the former Mubarak and Ben Ali regimes, entrepreneurs are seldom heard from, and many of their needs have been ignored as new economic reforms unfold. Adly highlights the toll that the absence of the voice of entrepreneurs, burdened by a lack of SME freedom of association, takes on these two societies struggling to stabilize after the Arab Spring.
In Egypt, Adly suggests "a case of sustained anti-entrepreneurship biases" that render loans incredibly difficult to obtain and exhibit patterns of discrimination based on age, gender, business formality, business size, and family partnership. These deeply ingrained patterns enable well-established entities to benefit from the economic dysfunction and surface-level economic reforms to secure non-market based profits, preventing true economic growth from taking hold.
Though Tunisia is deemed relatively less hostile toward start-up ventures, Adly determines that some of what holds back Tunisian growth is conflicting intentions for supporting entrepreneurship. He cites a social motive "to fight unemployment—something close to welfare stipends" that opposes intentions to "[boost] investment, innovation and growth;" a tug-o'-war that could be ameliorated with more information from the citizens these policies are trying to assist in the first place.
Despite the variety of obstacles facing each case study, it is clear that more communication between economic actors and policymakers is needed before reform on the ground can commence. Adly's report shines light on the vast room for improvement in the Egyptian and Tunisian entrepreneurship ecosystems, which are a crucial part of fostering a stable and sustainable economy.
However, identifying space for needed change is only the beginning. This month, the report will be presented at roundtables held in each country to inspire discussion among government officials, members of civil society, and local business people. These national discussions will be channeled into concrete policy recommendations that can be put into the hands of policymakers. This process will not only bear potential change for entrepreneurs, their families, and the economies of Tunisia and Egypt; but it can also offer a participatory example of how democracy thrives when combined with transparency and access to information on behalf of both citizens and policymakers.
For more details on Adly's findings, read his recent Economic Reform Feature Service article.
Rogan Motis is a Program Assistant for the Middle East & North Africa at CIPE.