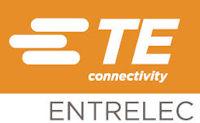 * Long lasting labelling to meet industry standard
* Ready to use product - no configuration/print system required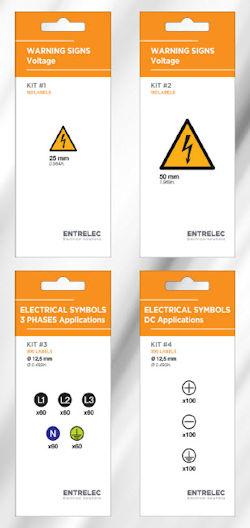 The Entrelec label kits are a selection of popular pre-printed symbols for the electrical panel installations and other similar uses. This group of labels is permanent self-adhesive indicator labels.
Warning and electrical symbols are available in multiple colors and designs that conform with IEC 60417 (Electrical Symbols) and ISO 7010-W012 (Warning Signs). All labels are made of a high quality, flexible vinyl base material for tough performance with a strong permanent acrylic adhesive.
The labels construction allows the use in many industrial applications such as electrical cabinets. Labels are supplied in handy pocket size convenient booklet, which can be easily stored or hung above the workshop bench.
User Friendly
* Labels assortment for complete application fit: 3phases, DC power supply and voltage warning
* Easy to use: Pocket size, can be hung above the workshop table or on the wall with other assembly tools
* Preprinted labels ready to use: no printing system required
* Easy to store and display
For All Your Needs
* Compliant with IEC 60417 (Electrical Symbols) and ISO 7010-W012 (Warning Signs)
* PVC material that fit most kind of surfaces
* Permanent adhesive for long lasting labelling meeting industry standards
Applications
* Ideal for identification, installation and maintenance work
* Electrical Cabinets
* Industrial applications
* 3 phases motor application
* DC applications
* Voltage Warning
Features
* PVC labels
* Self adhesive labels
* Preprinted labels
* Label assortment
* Booklet packing
* Packing to hung
* High resistance to agressive fluids
Benefits
* Long lasting labelling to meet industry standard
* Ready to use product - no configuration / print system required
* All in 1 pack. Assortment that fit the customer needs
* Easy to store and use
* Always on hand suppress labelling
* Multiple colors and designs
Enquiry Form: http://www.epreston.co.uk/contact/
Home Page: http://www.epreston.co.uk/epblog/