Hi Huneybees,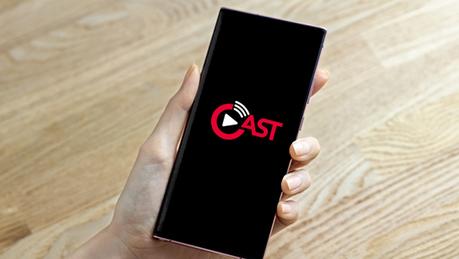 11.11 Singles' Day and you wana take a break from all the super deals and flash sales or just simply wana kick back and binge watch some entertainment this November, 
Singtel CAST has got you covered with a line up of 11 rom-com movies and binge-worthy shows! From Chinese shows to K-dramas and English hits, there's something for everyone.
" height="315" src="https://img1.blogblog.com/img/video_object.png" style="background-color: #b2b2b2;" width="560" />
Legal Mavericks 2020 (踩过界II)
I've been catching up on this second season of Legal Mavericks (2017)! It's been 3 years and this legal, crime detective television series is back in action and follows the steps behind blind lawyer Hope Man, played by award-winning actor Vincent Wong 王浩信, and his best friends - Gogo (Owen Cheung 张振朗) and Chiu Ching Mui (Sisley Choi 蔡思贝). In this season, Hope Man has a new love interest - Eva Siu, played by Kelly Cheung 张曦雯. Delve into even more interesting cases this season, as Hope Man makes use of his senses and controversial ways to seek justice. Catch the exciting Legal Mavericks 2020 on Demand from 3 November, on Chinese Plus.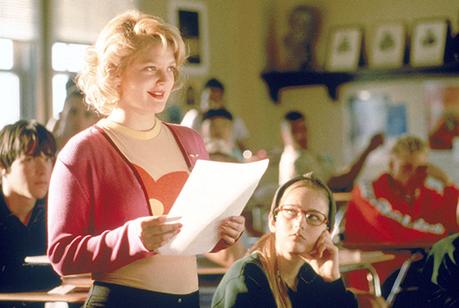 Never Been Kissed
It's #throwback time! A classic 90's film, young Drew Barrymore lights up this romantic comedy as a nerdy, 25-year-old reporter who goes undercover at a high school for a news story, only to relive her agonizing adolescence. For the first time and with the help of her brother, she not only becomes the "popular" kid but finds love with a sexy English teacher – Sam Coulson. Will she be able to keep her first true love while hiding her true identity? Wait no longer, Never Been Kissed is available for streaming on HBO GO.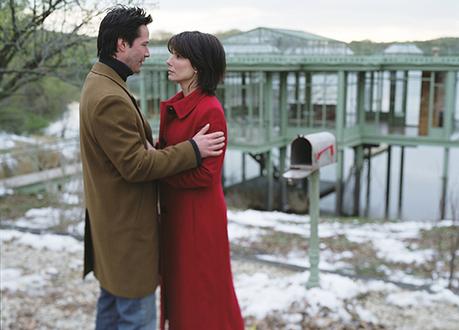 The Lake House
Reliving the romance between the "Speed" couple, Sandra Bullock and Keanu Reaves reunites for this time-traveling rom-com. They fall in love through letters and realize that they are living in the same house but two years apart. The Lake House tells the romantic tale of two people who find a love strong enough to span the years and the yearning to unravel a mystery behind their remarkable romance. The key to their love is not like any other you will see in a romantic film, but one that relies on patience and the ability to prolong their love as they wait. If you want to pull some heartstrings or remind yourself to be patient about finding your one true love (especially this Singles' Day!), catch this oldie but goldie film on 16 November at 2:55 pm, on HBO GO.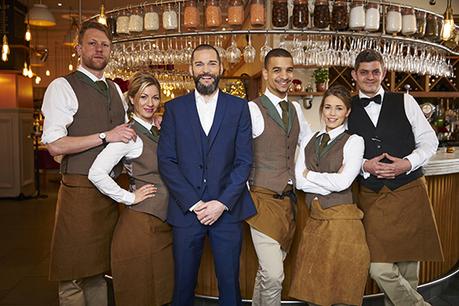 First Dates
There's someone out there for everyone (including you!), regardless of eccentricities. When the First

Dates restaurant sets the table, hopeful singles from all walks of life will have a chance of meeting

their dream partner. This British reality show has been matching anyone from any age, gender, and

preference since 2013 and continues to delight audiences. From awkward first encounters to love at

first sight, it's time to sit back, relax, and watch the sparks fly (or completely fizzle out). Catch First Dates every weeknight at 8:50 pm, Blue Ant Entertainment channel, on Entertainment Plus to unveil

their fated match!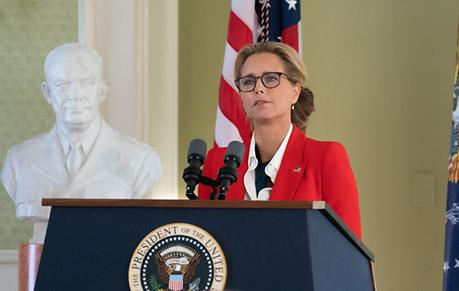 Madam Secretary S6
Madam Secretary is back with its sixth and final season! This American series created by Morgan
Freeman features Secretary Elizabeth McCord, played by Téa Leoni, who stars as the first female
president of the United States after successfully serving as secretary of state for five years. As her
professional career and responsibilities grow, tension and obstacles between work, her marriage,
and her family rise, giving "politics" and "compromise" a whole new meaning. When things become
difficult, will she prioritize her family or her country? Find out on Madam Secretary S6, available
weekdays from 2 November to 12 November at 11:55 am, on AXN channel, in Entertainment Plus.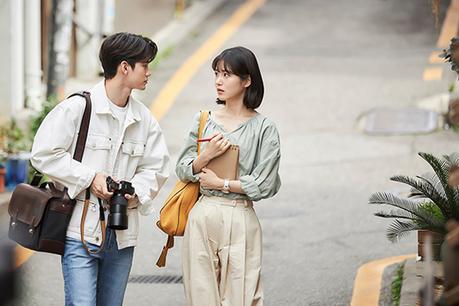 More Than Friends (
경우의 수)
From the director of ID: Gangnam Beauty, More Than Friends is a story of Lee Soo, played by beloved Korean oppa Ong Seong-wu, and Kyung Woo-Yeon, played by Shin Ye-eun, who have taken turns having a crush on each other for the past 10 years, but remained friends because of misunderstandings and missed opportunities. Now that their paths have crossed again, a love triangle is thrown their way with Oon Jun Soo, played by ZE:A's Kim Dong Jun. Can one see another in a different light after many years of friendship? Or do years of friendship eventually add up to true love? Streaming now, on Viu Premium, with 2 new episodes released each week.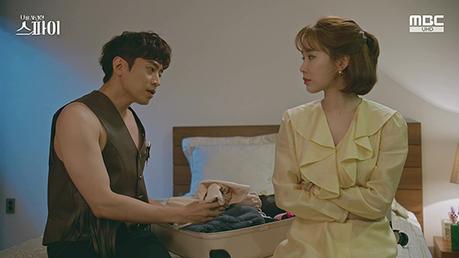 The Spies Who Loved Me (나를 사랑한 스파이)
The Spies Who Loved Me is a suspenseful new romantic comedy about a woman who inadvertently gets caught up in the world of espionage starring highly popular actors Eric Mun (former singer from Shinhwa) and Yoo In-Na (Goblin and Touch Your Heart). Yoo In-Na plays Kang Ah Reum, a wedding dress designer who gets married twice to two different husbands who lead double lives. One is an Interpol agent and the other is an industrial spy. They say that marriages are built on trust and honesty, but to what extent does that apply when you're married to a spy? Tune in to The Spies Who Loved Me every Wednesday and Thursday on iQIYI.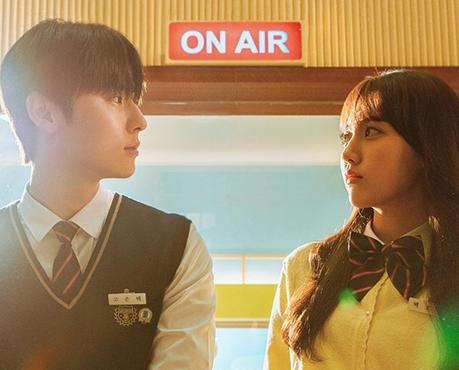 Live On (
라이브온)
Baek Ho-Rang, played by Jung Da-Bin, is your typical popular high school girl - pretty, popular and a social media influencer, but she only has one "real friend." One day, Baek Ho-Rang learns that someone is trying to reveal a huge secret of hers! She decides to join her high school's broadcasting club on a mission to find that anonymous person and comes across Go Eun-Taek (NU'EST's Hwang Min-hyun), the chief of the broadcasting club, who's cold and aloof, unlike her. Will these two be able to put their differences aside to hide a secret? Watch this unlikely friendships unfold on this journey. Live On premieres 18 November on iQIYI.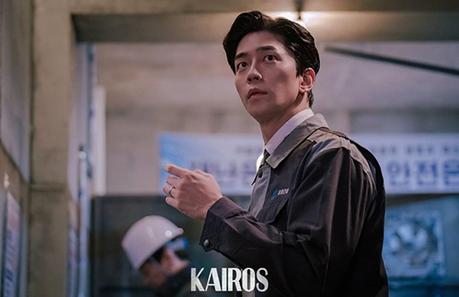 Kairos (

카이로스)
Kim Seo Jin looks like he has it all - a successful career company and a beautiful family. He's an
ambitious man fixated on success and was able to climb the corporate ladder to be the youngest
executive at his company. However, things take a twisted turn when his young daughter is
kidnapped. Desperate to recover everything he has lost, he travels back one month in time to
communicate with Lee Se-young, a woman he encountered in the past. Can his daughter's life be
saved by restoring something in the past? Watch two worlds collide as they both struggle to save the
ones they love. Grab your kimchi chips and catch this time-crossing fantasy thriller on-demand on
Viu Premium. New episodes are released every Tuesday and Wednesday.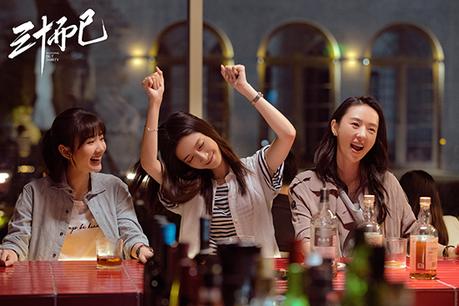 Nothing But Thirty (
三十而已)
Get sucked into the drama that's taken China by storm and trended on Weibo. Nothing But Thirty is
about three different women in their thirties (Jia, Ni and Qin) facing completely different challenges in
their lives. Jia is at the top of the pyramid – a well-rounded full-time housewife who successfully
turned her husband from a simple programmer into a CEO. When her enviable marriage is
threatened, she doesn't back down and tries hard to salvage it. 
Ni is a strong-spirited lady who prides herself on having both beauty and brains. With her own set of troubles, she believes she deserves better than what she currently has. Qin is an ordinary office lady married to a public servant husband who writes as a hobby. However, her life takes a 180 degrees turn when the copyrights for her husband's book is sold at a high price. Dive into the ups and downs of Jia, Ni, and Qin's lives with this 43-episode drama, every Monday to Thursday at 10 pm, Jia Le Channel on Chinese Plus.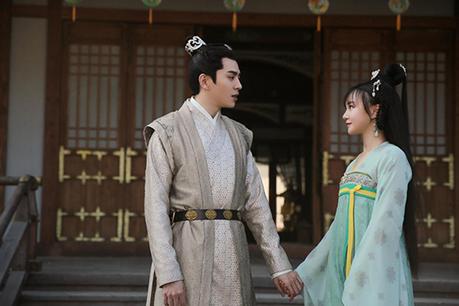 Oh! My Sweet Liar (
偷心画师)
If you're looking for a fun, light drama to watch, with solid chemistry between the leads, Oh! My
Sweet Liar is one drama you should not miss this November. Romance novel editor, Zheng Xiao En,
often fantasises about falling in love with a CEO. When work doesn't go well, she secretly spies on
He Tian Xing, her eye candy and CEO of the company. 
One day, Zheng Xiao En gets transported into the romance novel she is editing and comes face-to-face with He Tian Xing. But he's now a fictional character with a completely different personality! She unleashes the tricks she picked up from editing romance novels to gain his attention but quickly realizes that in this fictional world, she isn't the female lead nor his love interest, but the evil supporting character instead. Can she change the story and end up with the man of her dreams? The full series of this period rom-com is available from 6 November, on Viu Premium.
With the recent addition of iQIYI to its suite of offerings, casting a wider search for your 
entertainment has never been easier. For a better and more budget-friendly way to stream all these 
shows on the go or via your Smart TV and laptop, you can look to Singtel CAST. Enjoy up to 3 
FREE months trial of Viu Premium, Chinese Plus, Entertainment Plus, with no commitment, so you 
can cancel anytime. 
You can also sign up for iQIYI or HBO GO without being tied down to a 
contract. 
Visit http://www.cast.sg for more information.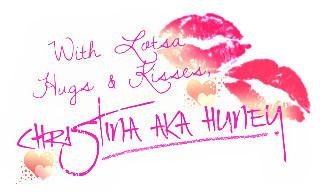 Do follow me on my social media for more daily updates...

Facebook page | 
Twitter | 
Instagra
m

http://www.huneyzworld.com