Hi Huneybees,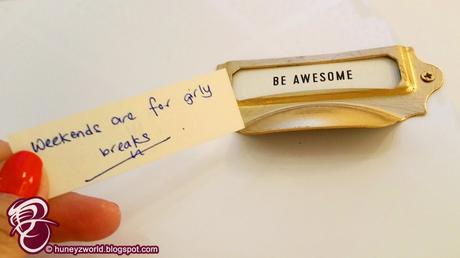 How was your long Labour Day weekend so far? What did you do? I just came back from an awesome shabu shabu dinner with KTV session with my BFFs! Can't wait for more partying tomorrow!
My weekends are normally left for my BFFs for the girl-ey escapades. It's the best time for us to let go, chillax, spend a little time enjoying a day doing all sorts of girl stuffs - staycations, chit chats, catch up on the "what's-hot" in town, play dress up, facials or simply just sipping our drinks from dusk till dawn.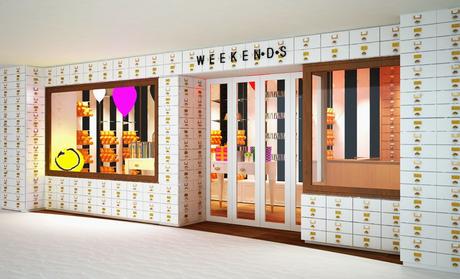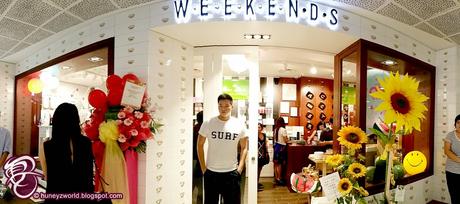 But nothing's fun without some props for decor, for our wacky selfies or to hold our fancy mixes and pastries right? You have got to go to
WEEKENDS
for all these special times then!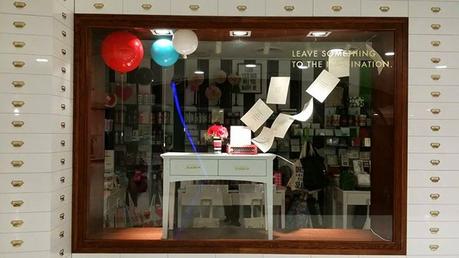 Newly opened at the expanded retail space at
Basement 1 of VivoCity
, WEEKENDS is a multi-brand lifestyle store, here for the modern women to update their spaces with fun and fill their everyday life with optimism and exuberance.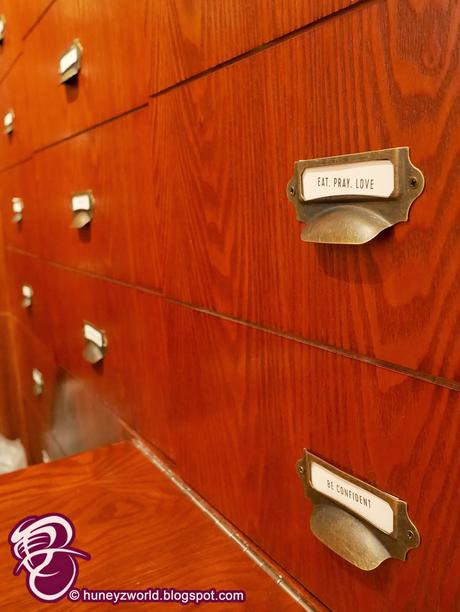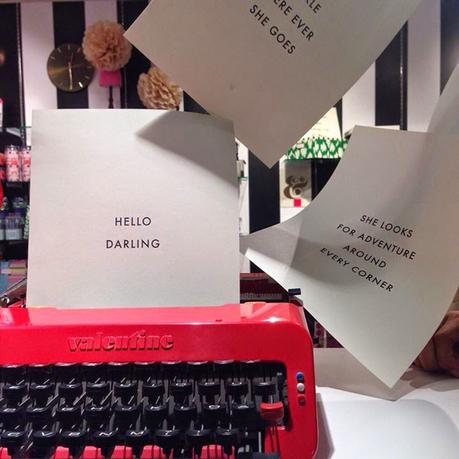 Just by the super cute window display, you know you are in for a Wonderland Adventure!
Located within the whimsical stack of wooden apothecary drawers, is a monochromatic store, housing
14 international lifestyle brands from Europe and America
to offer an eclectic collection of
gifts, stationery, jewellery, accessories, fragrances
as well as home decor items
for you to "draw up" that perfect weekend of yours.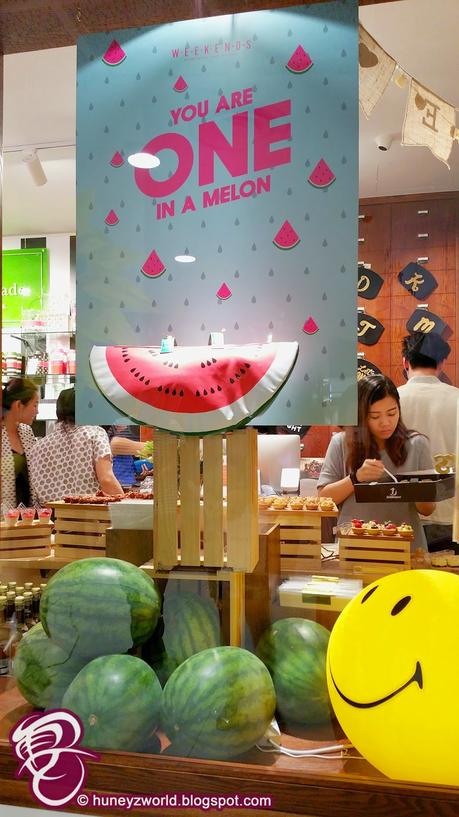 By the same people who brought you
MONOYONO
, you will find familiar brands like Ban.do and the kate spade new york Gifts and Stationery collection. But what's special is the 12 other brands that are NEW and EXCLUSIVE:
Acctim 
Alphabet Bags
Brokis
Coulson Macleod
Fiorelli
Gary Birks Design
Ginger Ray
Jonathan Alder Gifts & Stationery
Mr Maria
Read Between The Lines
Royal Apothic
Talented
Here's more about each brand....
kate spade new york

Other than the usual stationery journals and accessories you can find in MONOYONO, there's an updated collection of new finds as well as a bridal collection for the hen's night party or pre wedding cocktail parties. I bet you will be hosting the best party of the year with these colourful goodies!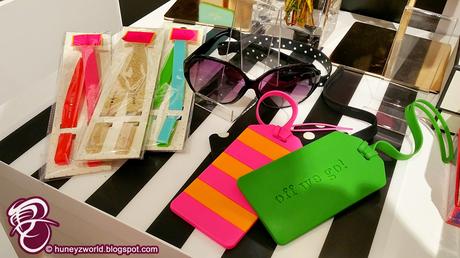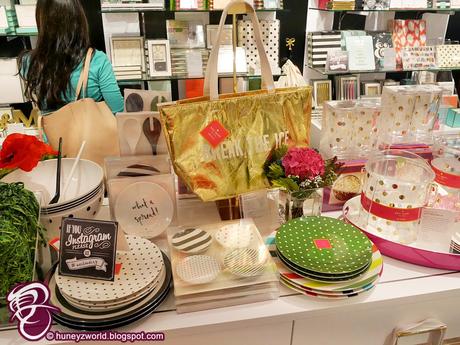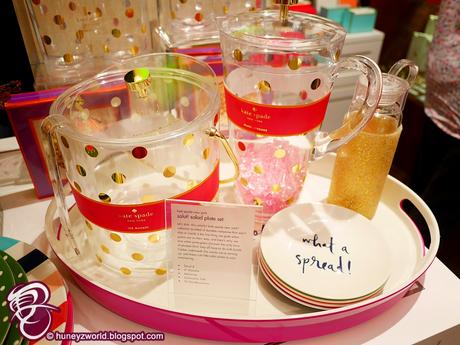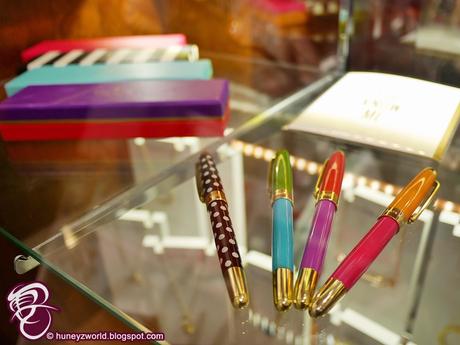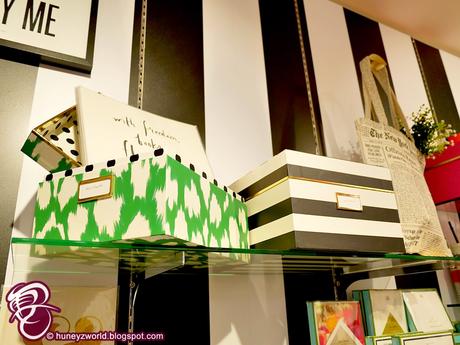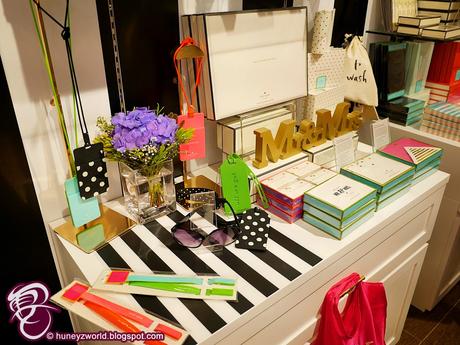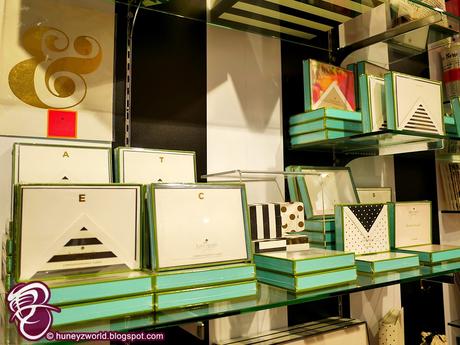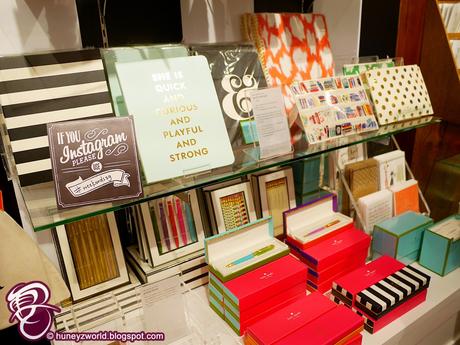 Ban.do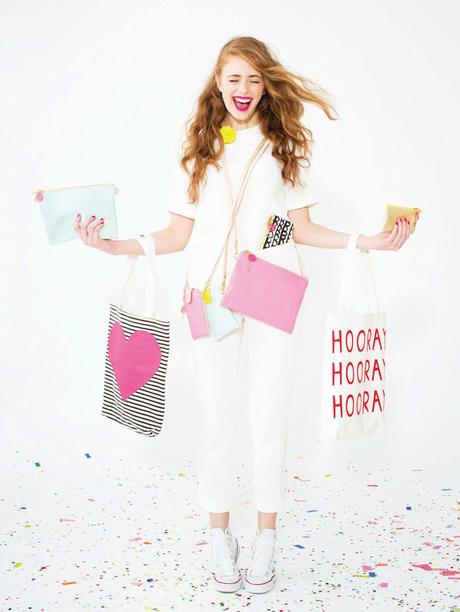 This  Los Angeles-based design house's personality punched accessories has caught my attention the moment I stepped into the store. Being a huge fan of the shocking pink and "labelling", I kept going back and forth to pick up more items to buy. It will definitely be my first pick to look for gifts for the ladies! :)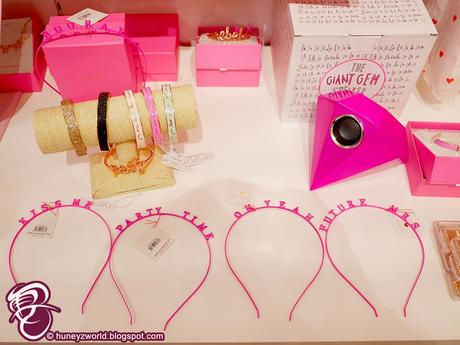 Adorbs those headband!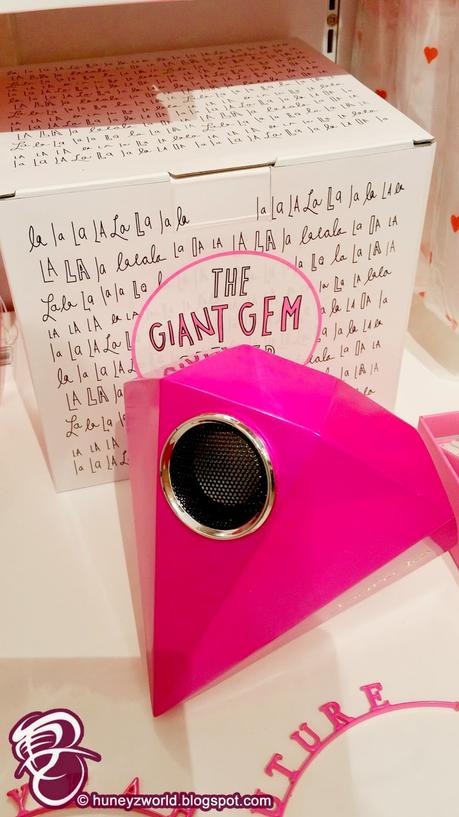 This is my must-have boom boom gem! :X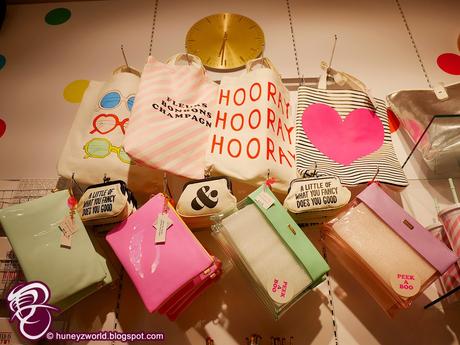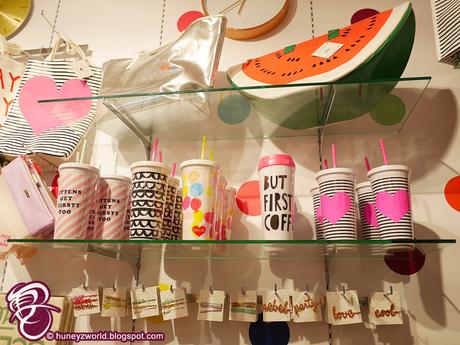 So, under the home decor category, you have
Acctim, Brokis, Mr Maria
and
Read Between The Lines
. You will find these quirky little finds a great addition to brighten your homes and definitely talking points when you have your friends over!
Acctim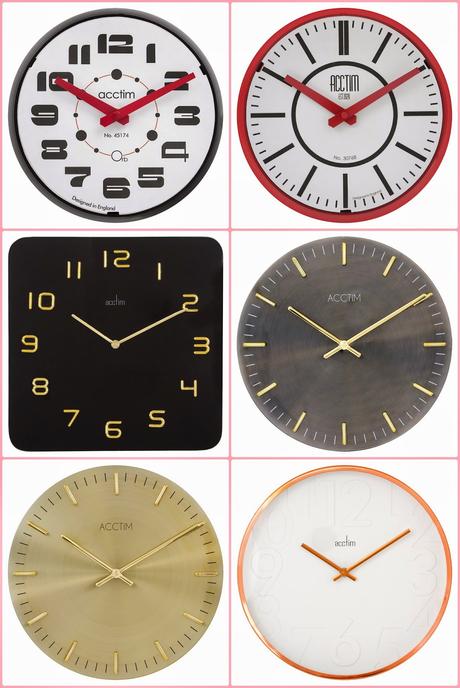 Round clocks, square clocks of interesting time telling designs from this established UK brand, always reminds me of the Clock King. Acctim has been widely recognised for the quality and exceptional value of their wide variety of clock designs since 1928. With these clocks, you know you will be on time in style!
Brokis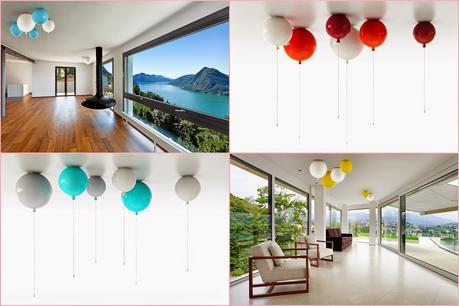 Ain't these lovely colourful balloons such a delight?! These playful ceiling lights are produced by a Czech Republic brand - Brokis. They have been producing glass lighting made from age-old Bohemian glass-blowing tradition, combining it with materials such as wood and hand pressed metal to create bold compositions, pushing the boundaries of contemporary designs!
Mr Maria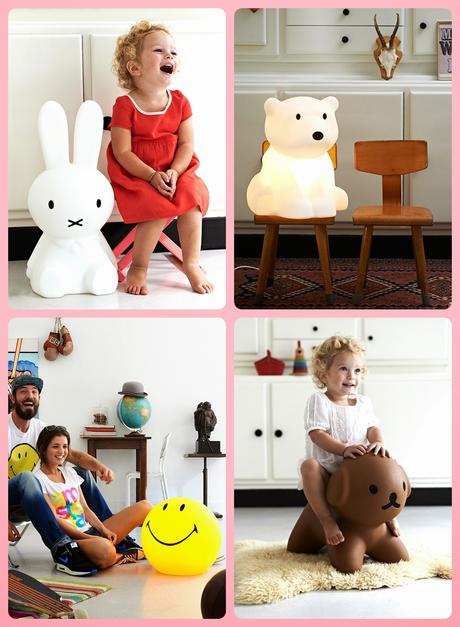 Everyone would be laughing staring at those interactive XL floor lamps too! You can have them on floors, on desks, on chairs or even sit on them!All made possible by Mr Maria, a Dutch design studio from Netherlands. These lamps are made with sandstone and LED lights, conceptualized by founders - Jannes Hak and Lennart Bosker. They have infused a playful artistic character with a subtle mix between modern simplicity and the richness of classical values, to shape clouds into pure, clean and warm creations fit for any interior and for children of all ages. Read Between The Lines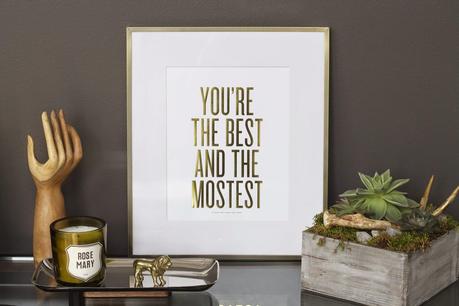 "A picture is worth a thousand words." So, if you have something to say, why not frame it up and let everyone see? At US-based Read Between The Lines, creator - Melinda Jones creates art prints with witty quotes that are inspired from everyday life and it even comes in cards for you to send that special message to your friends along with that gift...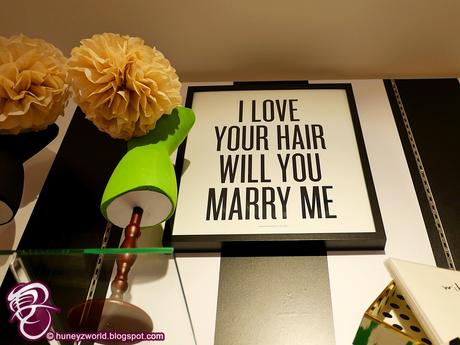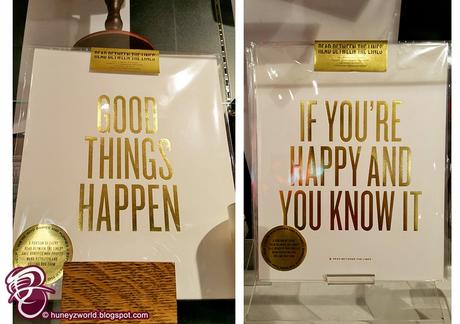 And for those who are planning for a great party, you know you cant miss out on some great props and party ware. You have got to check out
Ginger Ray
and
Gary Birks
design for the well designed and crafted products.
Ginger Ray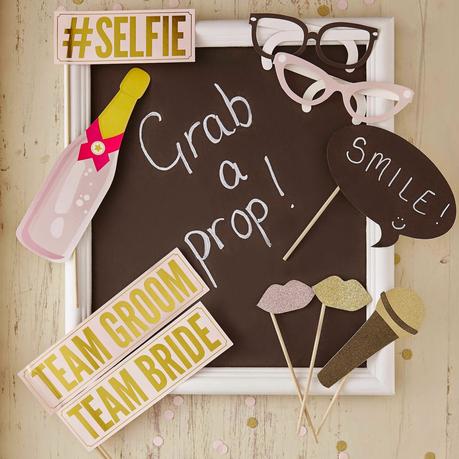 The UK based Ginger Ray will be here to ensure that with his more than 10 years experience in the wedding & party industry, you will definitely be in for a fun time!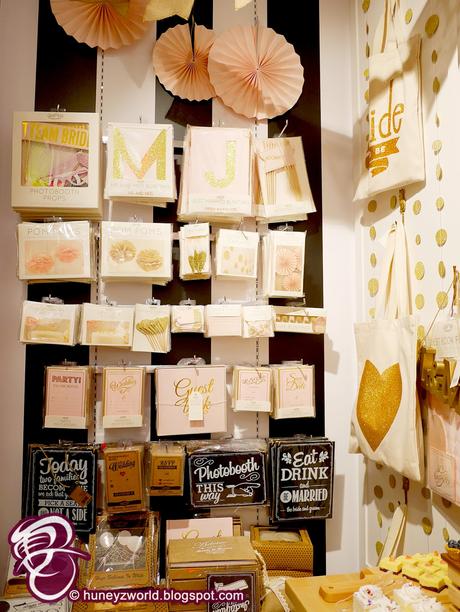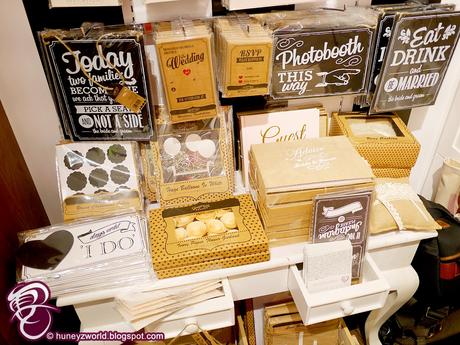 Gary Birks Designs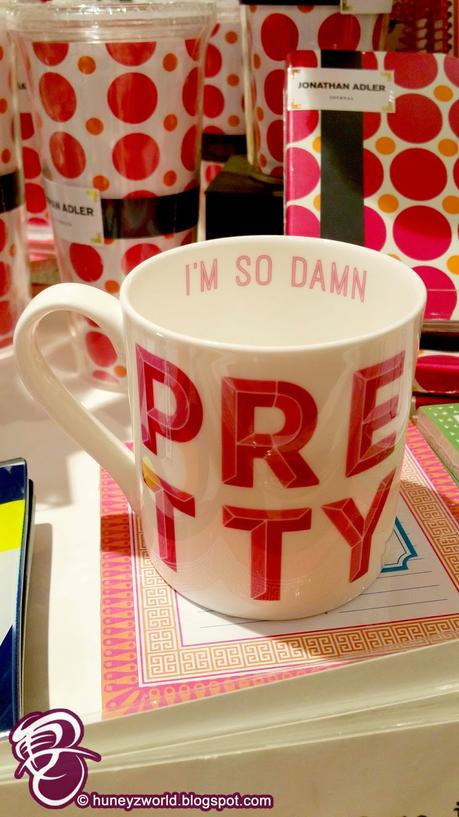 Ah huh! Thank you for very much for the compliments!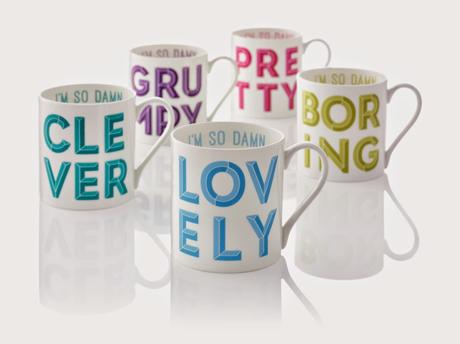 Make your WEEKENDS fun with these bold, finely crafted bone
china
and fun mugs from UK artist - Gary Birks. He specialises in shape design and has worked for some amazing brands including Wedgwood, Royal Doulton, Gordon Ramsay and Vera Wang.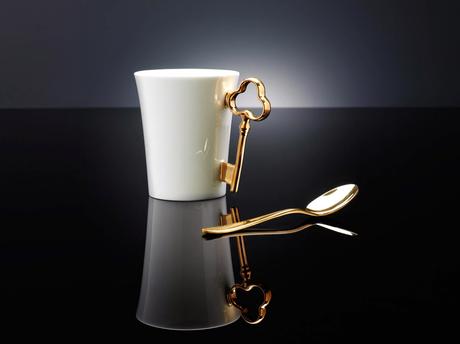 Since WEEKENDS might be spent outside hanging out with friends, accessorizing and dolling up is required. All things girly can be found in the store under
Alphabet Bags, Fiorelli, Royal Apothic
and
Talented
.
Alphabet Bags

If you bear the same love for typography as the UK husband and wife team - Lucas & Hayley Lepola, you will be in love with these simple, bold and cheerful designs printed on tote bags and pouches. I wanted to get the C pouch hanging right up on the wall, but sadly, it was already sold out. You have got to be quick with these lovely storage solutions! :)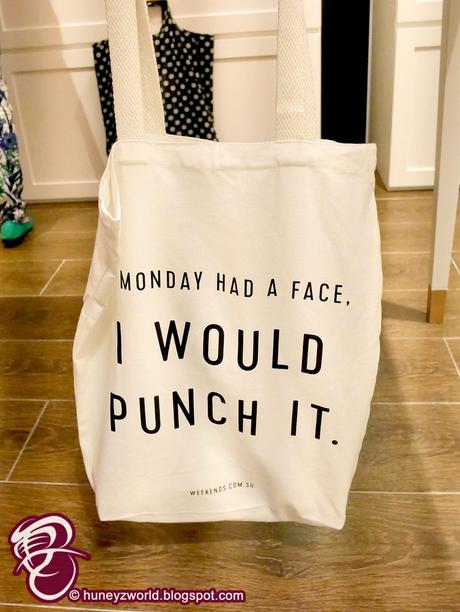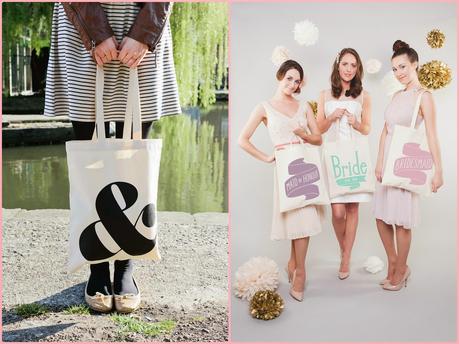 Fiorelli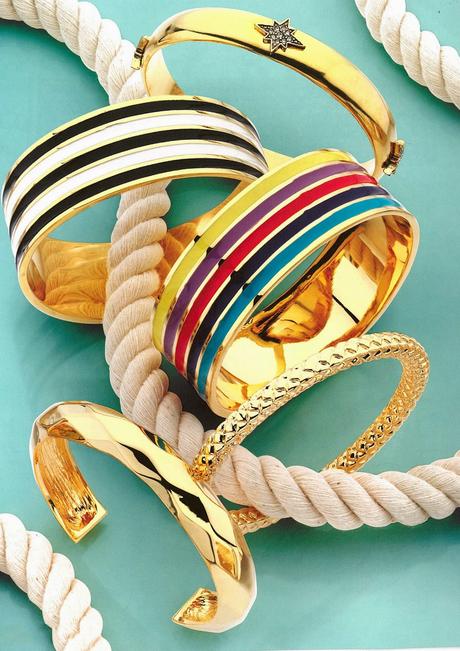 Accessorizing is my key. A dress can worn to different occasions just by changing the accessories to match it and that's why when I see good matching "friends" at the store. They are definitely something you need for the WEEKENDS. :)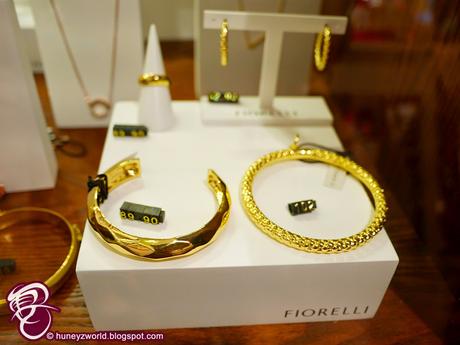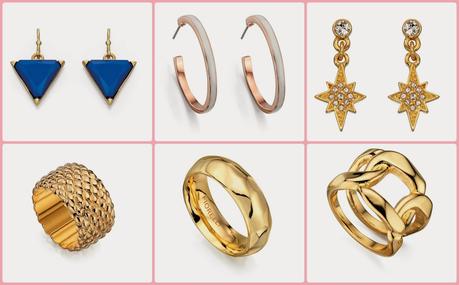 Fiorelli is one of UK's leading accessory brands that specialises in innovative fashion accessories. Their stylish costume jewelry pieces include fabulous statement necklaces, sparkly bracelets and striking earrings for the fashion-forward ~
Royal Apothic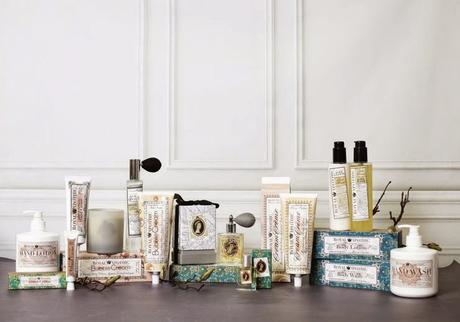 Of course, looking good has to be paired with smelling good too. Being one of the US fastest growing beauty and fragrance brand, Royal Apothic's fragrances and products have become must-haves for the sophisticates wanting quality products in beautiful packaging.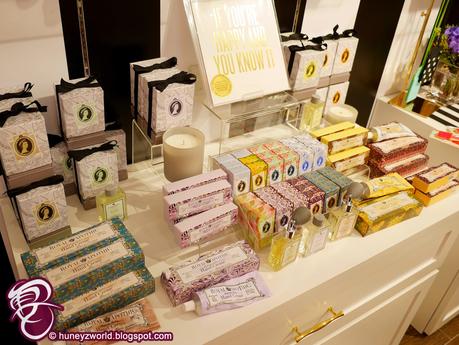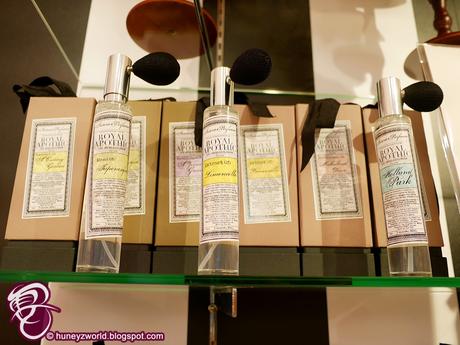 Oh! You have got to check out their Lemoncello fragrance! If you love the drink as much as I do, I bet you will be spritzing this fragrance all over yourself and even your room! It is a citrus fragrance for both women and men, featuring lemon, citruses, limoncello (*YAY), lily-of-the-valley, lavender, neroli and ambergris.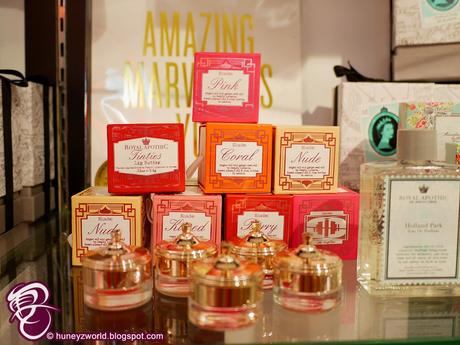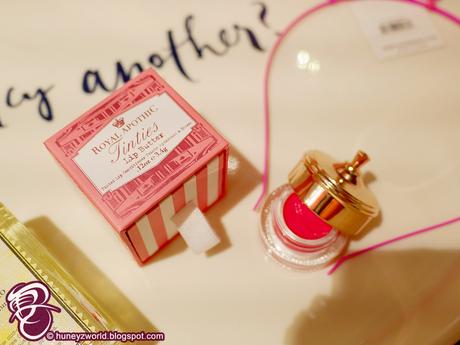 Talented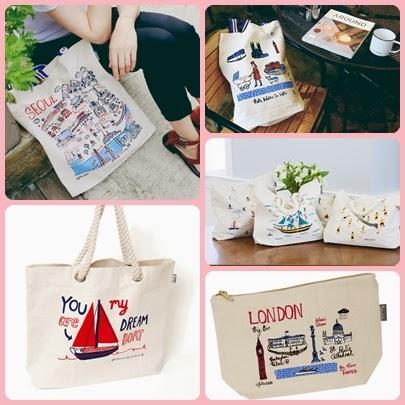 If your ideal weekend is to have short trips overseas, then you have get the tote bags and purses from Talented. The illustrations feature icons from each individual country and these unique interpretations of art and travel themes are creations of the talented Julia Gash.



But if you still have a little bit of work to clear over the weekend, why not make it a fun one with these bright and lovely stationeries from Coulson Macleod and Jonathan Alder Gifts & Stationery to let you work faster, so you can enjoy the weekend with friends and family! :)
Coulson Macleod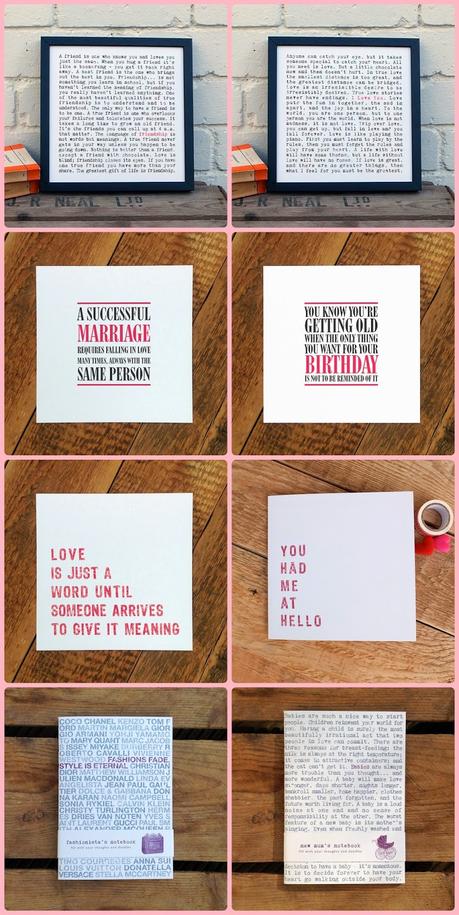 Another favorite for those in love with typography and playful wordings. The award winning UK graphic designer of 25 years has had his typographic art and illustration art has been featured in art and design blogs all over the world. You will definitely be a piece of art for gifting your friends such great prezzies. Hehehehe...
Jonathan Alder Gifts & Stationery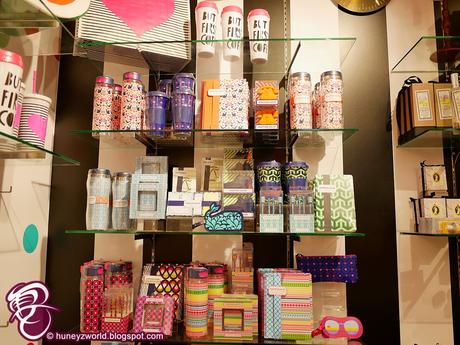 Another favorite of mine in the store is the US brand, Jonathan Alder collection of gifts and stationery. The wide range of lifestyle and home decor products are splashed with modern, bold colours and groovy graphics. Their products just make people so fun and cheery, totally brightening our days!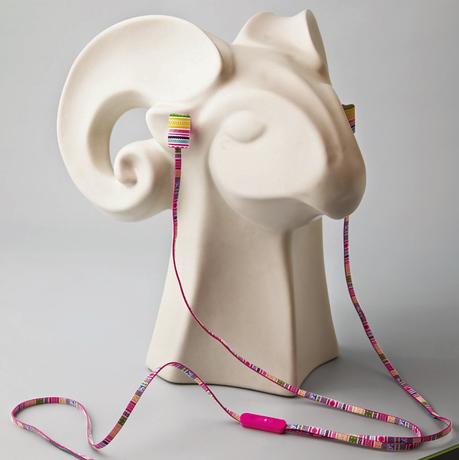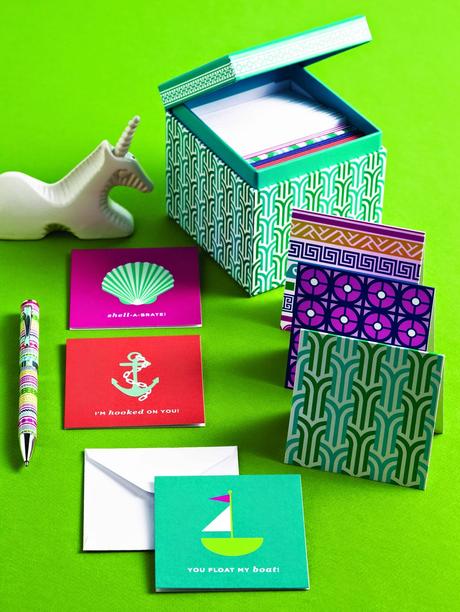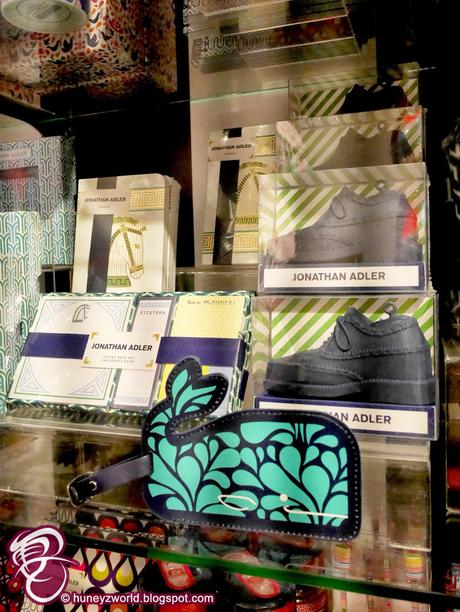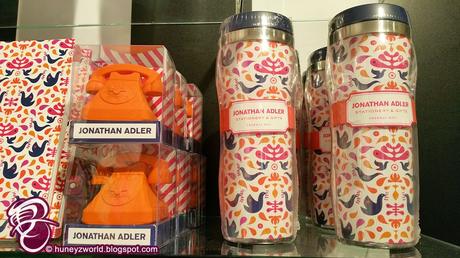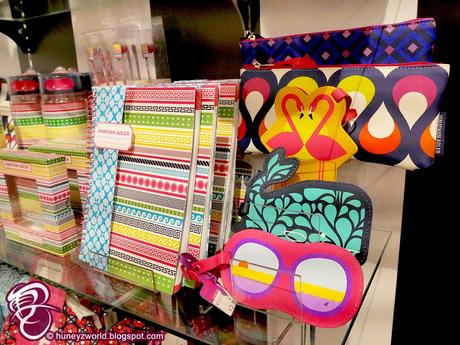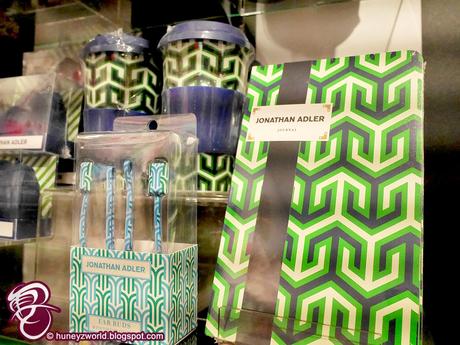 SO, have you made your shopping list already?  I've already picked out a few of items for my BFF party. Yes, it's gona be a fun time to doll up and there's gona be "fruit punch". What about you? What will you pick? I'm looking forward to more long weekends. The longer the better eh? Hehehehehe... =P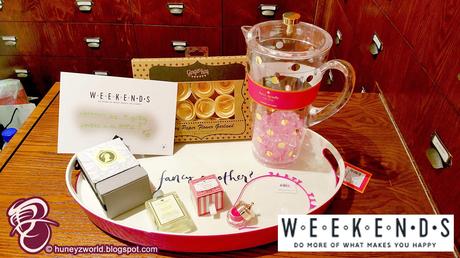 WEEKENDS flagship store is located at #B1-10, VivoCity. For more information, go to their website - http://www.weekends.com.sg/.And for updates, don't forget to LIKE their Facebook Page - https://www.facebook.com/shopweekends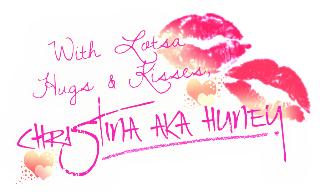 Don't forget to stay tuned to my blog / like my blog's Facebook page / follow me @huney_84 on Twitter & Instagram  for the latest updates!http://www.huneyzworld.blogspot.com http://www.colourhuney.blogspot.com