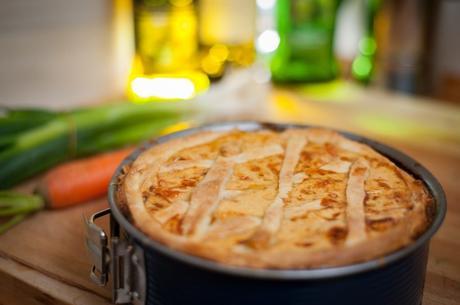 NEWS COPY
We may have bombed out of the football and be the laughing stock of Europe but here's some good news for England fans at last - we're favourites to win the upcoming World Gravy Wrestling championships.
And we're also in with a shout in the World Pie-Eating Championships later in the year.
With England racking up yet another famous exit and footballing prospects seeming bleak, Ladbrokes have come up with a timetable of events which may go some way to restoring national pride.
From snail racing and dog surfing to gravy wrestling or riding a lawnmower for 12 hours solid - we might not be flavours of the month in football or politics but there are things we can place hope in for a much needed taste of success:
1. World Tin Bath Championship - July 9
Distract yourself from the imminent final of Euro 2016 by plunging into Castletown Harbour in the Isle of Man with only a tin bath between you and the frigid waters. Entrants come from as far away as Australia and the USA, so we probably won't win this either. castletown.org.im/tinbaths
2. The Chap Olympiad - July 16
A chance for gentlemen in London to compete in long-neglected disciplines such as trouser pressing, hat doffing and the prestigious hop, skip and G & T. As long as you pass the moustache test (falsies are forbidden) and keep your trilby at a rakish angle, you could find glory. thechapolympiad.com
3. World Snail Racing Championships - July 16
It's not the Monaco Grand Prix but just you wait to see these escargots go. Last year's victor was the lettuce-fuelled George, who covered the 13-inch course in just two minutes and 45 seconds. This year's event takes place at Congham, Norfolk's cricket field. scase.co.uk/snailracing
4. World Championship Hen Races - August 6
The history of hen racing goes back over a hundred years in Bonsall, Derbyshire, and the 15 scenes metre racetrack can be fast and furious - however if the feathers start to fly due to a chicken-fight, the angry birds face disqualification. world-championship-hen-racing.com
5. Lawnmower endurance race - August 6
Think Le Mans drivers have it tough? Try holding onto the controls of a ride-on lawnmower for 12 straight hours. Teams of three will cover enough ground to mow Wembley 10 times over at the site in Five Oaks, Sussex, to be crowned the endurance champs. blmra.co.uk
6. World Gravy Wrestling Championship - August 29
Stay away, unsavoury characters - you won't enjoy the World Gravy Wrestling Championship, where contestants wrestle in a pool full of Lancashire gravy for two minutes while being scored for audience applause and execution of moves. We have the Rose n Bowl, Stackstead, to thank for this. worldgravywrestling.com
7. Dog surfing championships September 11
Next time your dog chews your furniture, consider that he might just be frustrated at not getting to fulfil his ambition of becoming a professional dog-surfer. Enter your canine companion in the US based dog-surfing championships in LA, and let him prove his worth. animalcenter.org/events/surfdog
8. World Conker Championship - October 9
Playing conkers is as British as fish and chips, a cup of tea or voting your country into an economic and political black hole. Test your mettle against the nation's finest at Northamptonshire's premier conker-flinging competition, now in its 51st year. worldconkerchampionships.com
9. The Biggest Liar in the World Competition - November 15
This year's lying championship is held at the Bridge Inn, Santon. If you reckon you can tell porkies better this could be a great opportunity for an English win. santonbridgeinn.com
10. World Pie Eating Championships - mid-December
Not to be confused with the custard-pie eating championships which occur in early June, This contest in Wigan is simple - the winner is the person who eats a standard, 12cm diameter pie the fastest. The current world record is 23.53 seconds, which is eminently beatable. harrysbarwigan.com
Ladbrokes have offered odds on two competitions England is sure to have a say in - gravy wrestling and pie eating:
Gravy Wrestling England to win 6/4
Pie Eating England to win 1/2
Alex Donohue of Ladbrokes' said: "There's still plenty to look forward to this summer and the odds suggest it will be the Gravy wrestlers and pie eating champions who will put a smile back on the nation's face."
ENDS