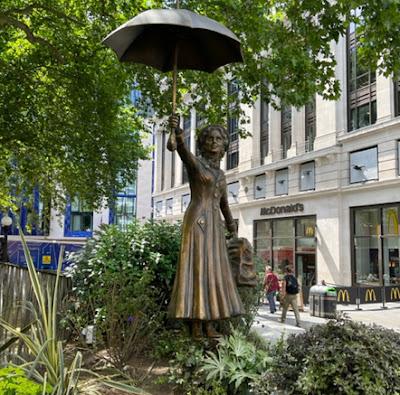 Mary Poppins Sculpture, Leicester Square, London


My friend Cathy Bonnell, a retired school librarian who lives in Phoenix, Arizona, loves to travel and recently spent two weeks in England with her daughter Courtney, a journalist. Cathy has contributed previously to The Intrepid Tourist. I thank her for sharing her photos and report of her trip in July to London and the Lake District, with an eye to special connections to children's literature.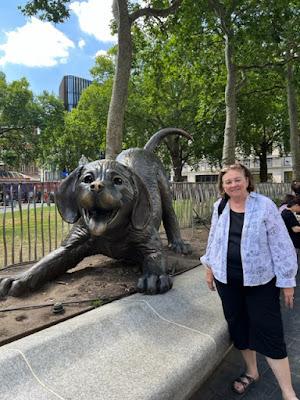 Clifford the Big Red Dog and Cathy


After three days in The Lake District we were
back in London and a visit to Leicester Square to see these literary statues—very whimsical.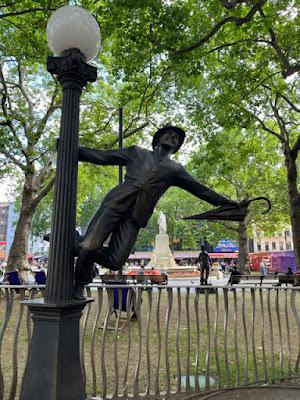 Gene Kelly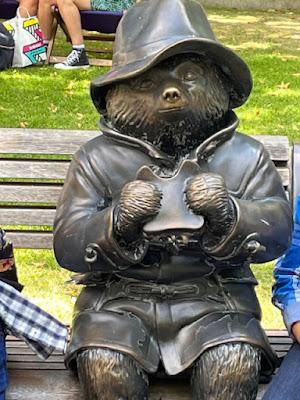 Paddington Bear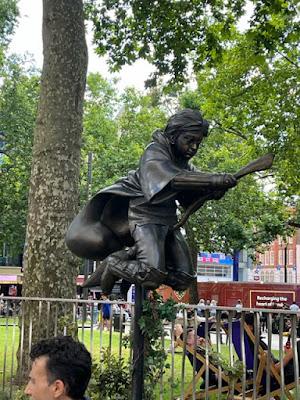 Harry Potter



Lots of school groups out viewing them also.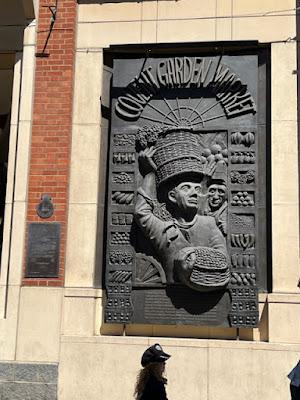 Covent Garden Market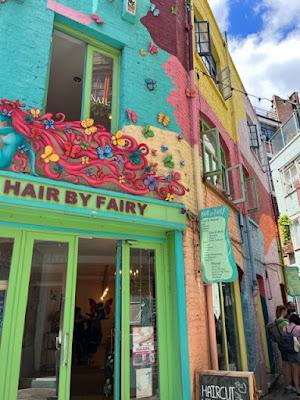 Covent Garden neighborhood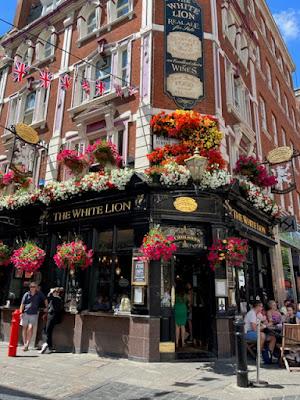 Covent Garden neighborhood



Spent some time wandering through Covent Garden before the theater to see Tina, which was excellent!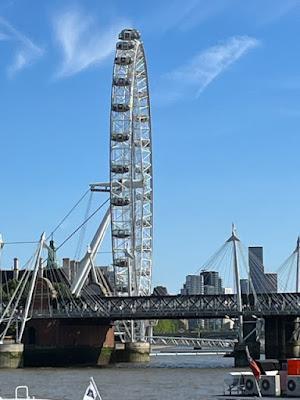 The London Eye Giant Ferris Wheel


Since we have seen the usual tourist attractions before, we didn't take in many on this trip, except during a rest by the Thames, where we had an excellent view of the giant Ferris wheel, the London Eye, built for the Millenium.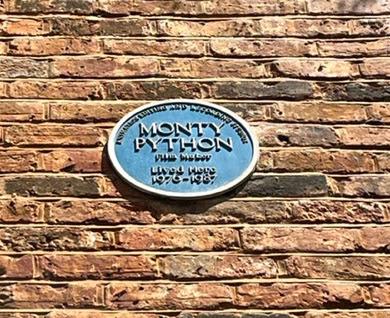 Historical marker on house where Monty Python film maker lived 1976-1987.


Unfortunately my second week in London was spent in quarantine when Covid struck.  Still, it was a memorable trip and time with my daughter!
Part 1 of Cathy's trip to England posted on August 8, 2022.