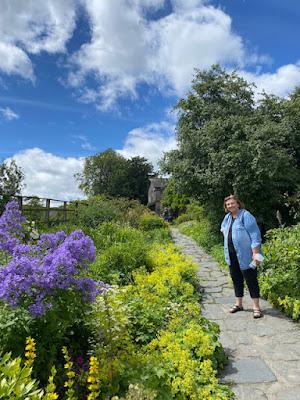 Hilltop Farm, Once Home of Beatrix Potter


My friend Cathy Bonnell, a retired school librarian who lives in Phoenix, Arizona, loves to travel and recently spent two weeks in England with her daughter Courtney, a journalist. Cathy has contributed previously to The Intrepid Tourist. I thank her for sharing her photos and report of her trip in July to London and the Lake District, with a special eye to connections with children's literature.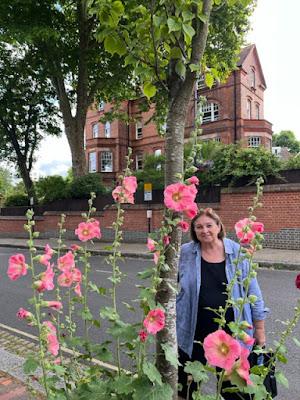 Cathy in London

After a sleepless night in the sky, I made it to London and my daughter Courtney's darling neighborhood, Belsize, for a two week visit. Early dinner in a little cafe steps from her flat and to bed early!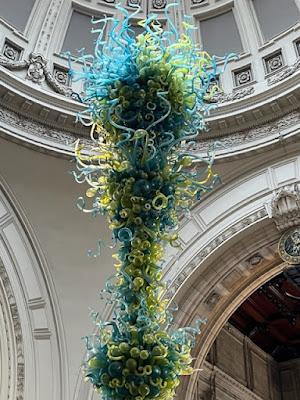 Chiluly sculpture at the Victoria and Albert Museum

The next day a visit to the Victoria and Albert Museum was my first sightseeing venture —to see an exhibit of original art by author/illustrator Beatrix Potter.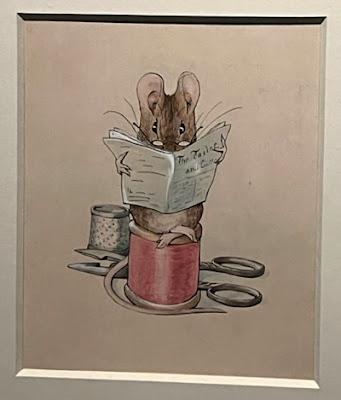 The tiny illustrations of Beatrix Potter were so thrilling to this longtime admirer and former elementary school librarian.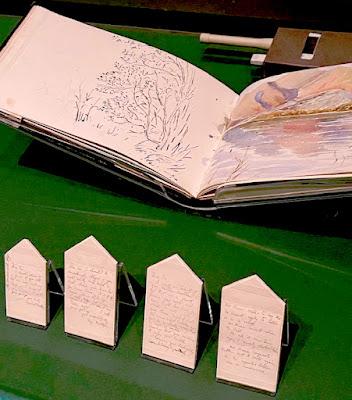 Her sketchbooks and handwritten manuscripts were also shown at the museum.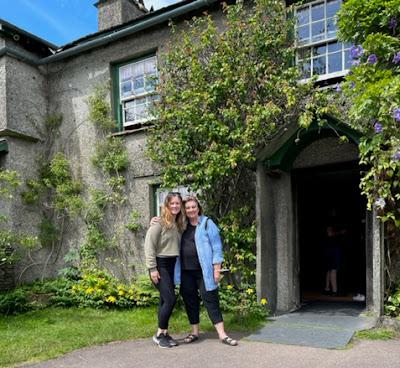 Off early the next morning on the train to the Lake District, where we stayed in a lovely historic hotel in Bowness called Landeth Howe, once owned by Beatrix Potter
. Two full days of small group tours took us to Beatrix Potter's famous home, Hilltop Farm,
now owned by the National Trust
.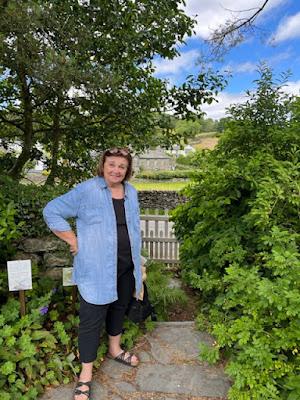 The white gate at Hilltop Farm is original.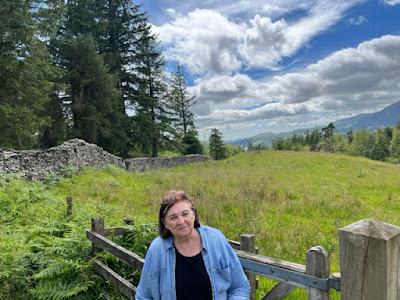 The lush greenery and sweeping scenery of the Lake Country was a very welcome sight to this desert dweller.  Note a part of Hadrian's wall in the background.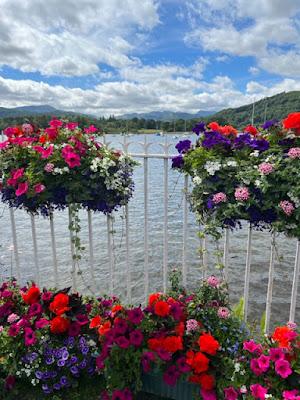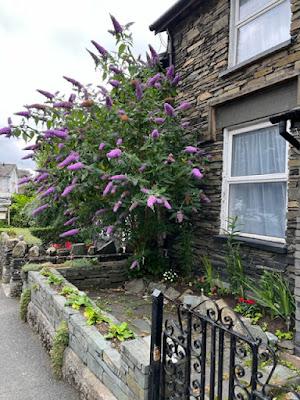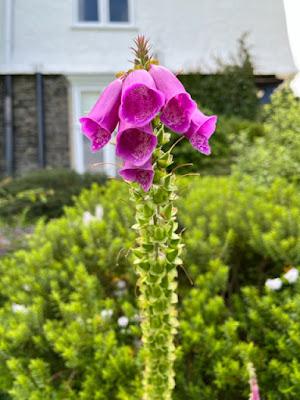 Such beautiful blooms were everywhere.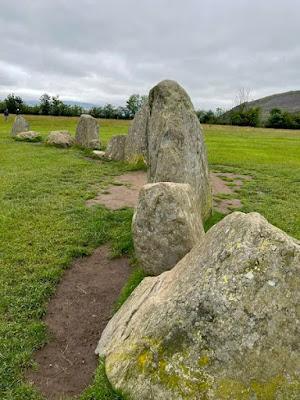 Castlerigg (similar to Stonehenge) in Keswick near Sawrey.  No one knows why they were built or by whom.

Rainy, windy and chilly day around the Lake District.
After three days in The Lake District we were back in London  
To be continued next week in Part 2.