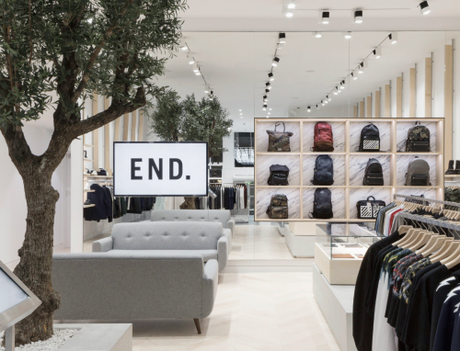 End just started their Black Friday sale. Much like Mr. Porter, the selection here is massive. The UK retailer carries everything from niche Japanese labels to old British names favored by traditionalists and fashion enthusiasts alike. They're widely known for their limited sneaker drops, but I also love them for their general casualwear. You can find labels such as Nigel Cabourn, Inverallan, and Orslow here, as well as more contemporary brands such as Maison Margiela. 
For Black Friday, they're offering 20% off with the checkout code BLACKFRIDAY. That may not sound like much, but the prices here are already about 20% lower than what you'll find in the US (they discount for VAT, but that deduction is already included in the listed prices). Better still, the code stacks on already-discounted items in the sale section, which will give you the best deals. 
Some of my favorite things here include the textured knitwear. There are some lofty Shetlands from brands such as Jamieson's and Howlin' by Morrison, the second of which uses old, traditional Scottish knitting techniques for new and youthful designs. Inverallan is a cult favorite for their hefty, cabled cardigans and Arans; SNS Herning makes unique bobble-stitch knitwear that you can layer under rugged coats. Just be sure to size up on those Herning sweaters – they fit very slim.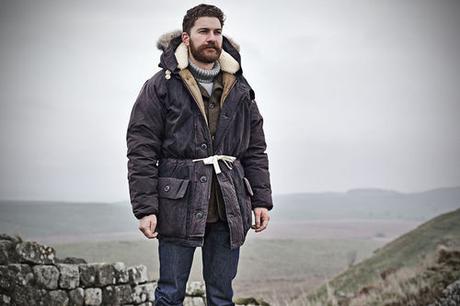 If you like workwear or Rugged Ivy, you'll want to check the selection of things from Nigel Cabourn, Engineered Garments, Blue Blue Japan, and Battenwear. Levi's Vintage Clothing's 1947 501s are great for straight-legged jeans you can wear with sport coats. They have a slightly higher rise and come in a dark rinse, which takes out any of the guesswork in shrinkage. I like Orslow's slim-tapered 107 jeans for something more distinctly casual (George Wang at BRIO wears the straight-legged 105 model with tailored jackets). If you can stomach the price, those Nigel Cabourn Everest parkas, pictured immediately above, look terrific. 
For something more contemporary, browse Maison Margiela, Our Legacy, Ten C, and Master Piece. Margiela's riffs on German Army Trainers are some of the most versatile sneakers I own – a bit sportier than Common Projects' Achilles, but perfect for a lot of casualwear. I also really like Our Legacy's "base roundneck" sweaters mentioned a few posts back. They're thin enough to layer underneath close fitting jackets and give more visual interest than plainer, smoother designs. Black is a surprisingly useful color for knitwear, so long as you have contemporary pieces in your wardrobe. 
Finally, there are some great shoes from Trickers, Red Wing, Common Projects, Buttero, Yuketen, Spalwart, Viberg, Visvim, Danner, Oak Street Bootmakers, and Novesta. The selection of good, sometimes limited releases from Nike, Adidas, and Reebok here is massive, so they're also worth a browse if you're into streetwear.