I will be out tomorrow and back next week. I am doing a recap of the analysis for this week today.
First, the NZDUSD long trade setup is still a go.  We back tested the channel area.  That is the stop. A breakout through the green line on the chart would corroborate a move up is unfolding.  Note that the blue extrapolation of potential price action on the chart is not a prediction as this could run further if that channel holds. Here is the chart below: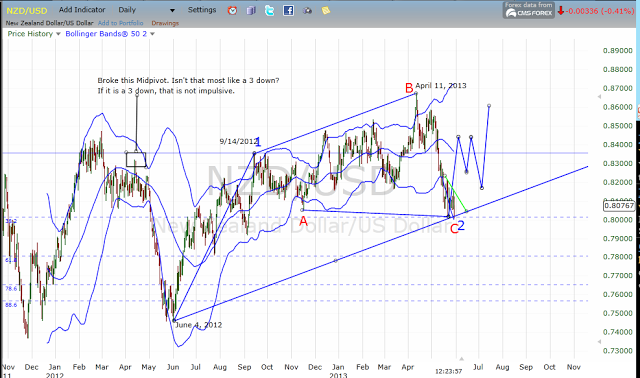 Second, USDJPY is still in our downtrend channel. We really need a lower high tomorrow to confirm this trend down.  Here is the chart below: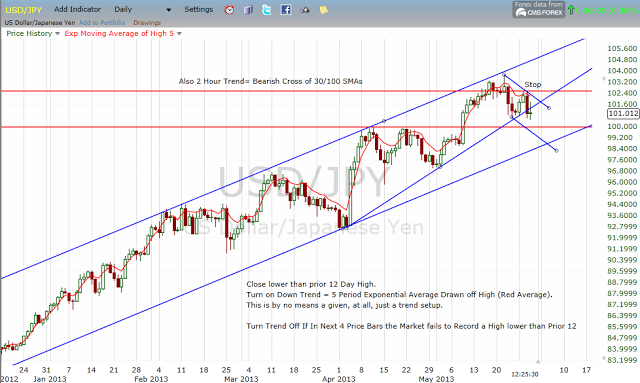 Third, here is our S&P 500 chart from the indicator analysis last night. 

Indicator Analysis

.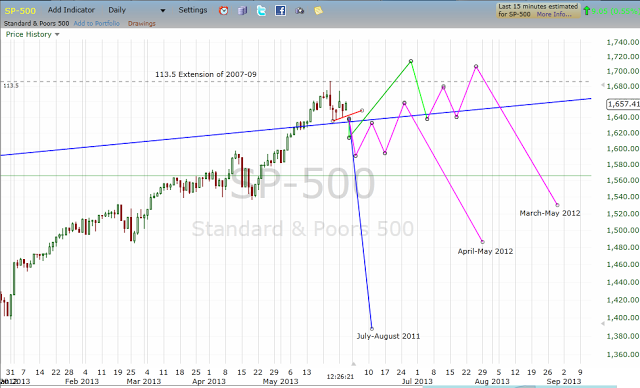 Finally, here is the SPY chart.  I have entered a Wonderwood short trade as indicated on the chart.  Click on the Names of Trades tabs above to see the names of the trades.  Here is the chart: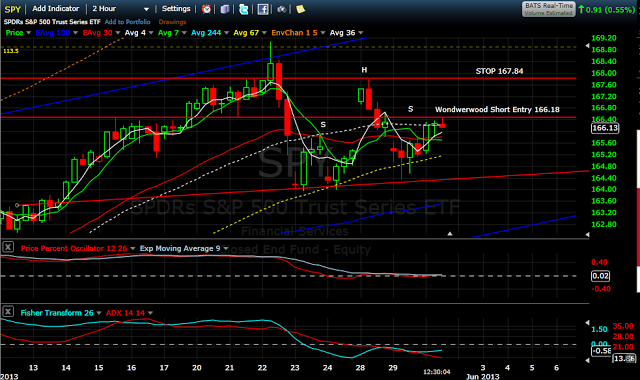 The less aggressive entry for a short position here is to wait for that lower red line to break and to enter on that break.
Have a great rest of the week and weekend.
Peace. Om.,
SoulJester