Friends had invited us to Munich and so we went there last weekend. It turned out to be a very intense time.
It was a rainy day when we stopped for a short nap at a highway parking in Bavaria. My wife wanted to sleep a bit longer, and so I strolled a bit along the parking area, which was longer than other places. I suddenly realised that 4 years ago, on the way back from our last trip to Munich we had stopped on the other side of the highway. On both sides of the road there was a work of art, a small chapel and a gray shelter in the form of a half-chapel. A path in the form of a big "8″ connected both. I suddenly was captured by the atmosphere: I was touched by a sublime presence and though it was directly next to the highway, it felt like a sacral space opening. There was a beautiful view over the fields and forests, a very soft and pleasant ambiance. I sat down in the shelter for a short meditation and later went there again with my wife. Strange, how "from out of the blue" (or better "grey", because it was raining) there can be an opening into subtle spaces.
In Munich we stayed in the apartment of Benjamin, a friend and his family. He is a consultant and a programmer. Since years he is intensely working with spiritual astrology and has created a very good program for spiritual astrology and the 7 rays, which he had given me as a gift last year.

This was the beginning of a friendship, though we had come into contact via the web about 10 years ago. The last 10 months we had been working together on the relaunch of the WTT-website. For me is has been a very inspiring cooperation, and now the team of collaborators has increased to 7 persons – the first site I still had done myself, but it had grown over the years. It will take some more months till the launch, there is no haste…
From his home we went for several other visits. I first went to a friend who gave me a small Moringa-tree, originating from the Himalayas, which is a very healthy plant. I her room I saw some "waste mandalas" she had created with garbage she had fished out of a river in Munich: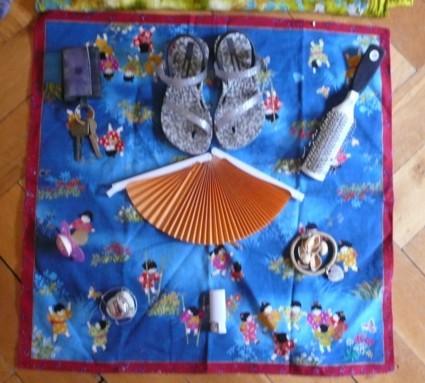 She had a set of 6 videos, "Music of the Soul" published last May Call in Bangalore, India, about Master CVV and Master EK. It's a very good presentation of their biographies. So I borrowed the DVDs to copy them (I should have got them in June, but a "mix-up" made them go to someone else – but this way they arrived at me); I enquired in Bangalore and came to know that soon these videos will also be published on YouTube – I'll let you know… I copied and saw the videos at home, they are really very inspiring and well done.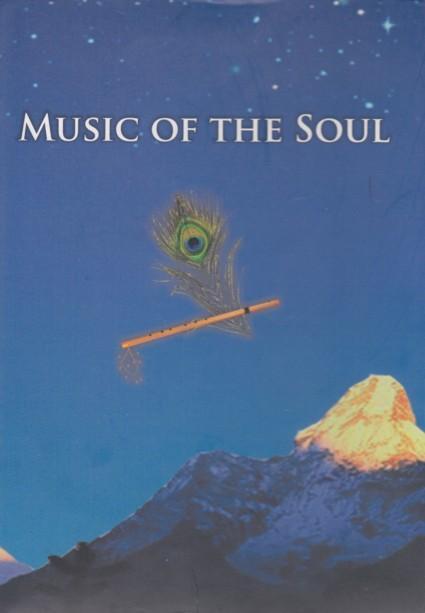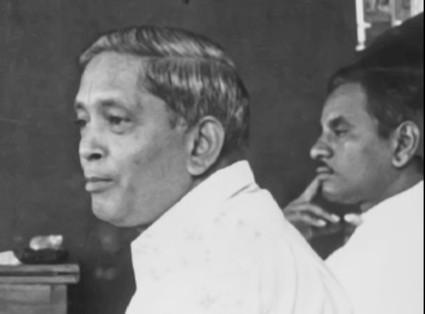 Master EK and Master KPK, a screen-print from the video (c)
In the evening and next morning we met in the house of an artist-couple and had some intense talks. Later I was invited to a 86 years old friend, a well-known spiritual astrologer and former opera-singer. We had heard from each other years ago but it was only in the last weeks that we had some e-mail exchange. She gave me a fascinating reading of my chart, and afterwards we sat together for a dinner with some friends. In the evening Benjamin took me for a walk through the city of Munich.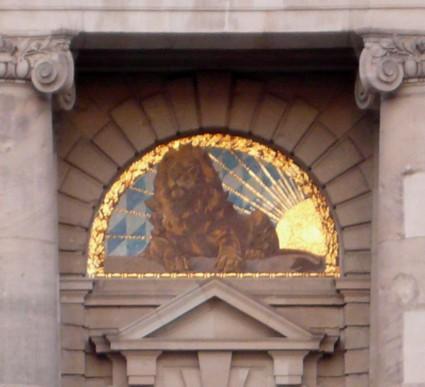 The Bavarian lion on the portal of a university building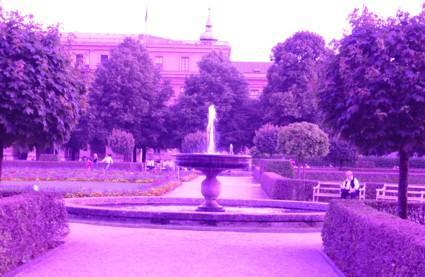 A false color "violet ray" pic of the park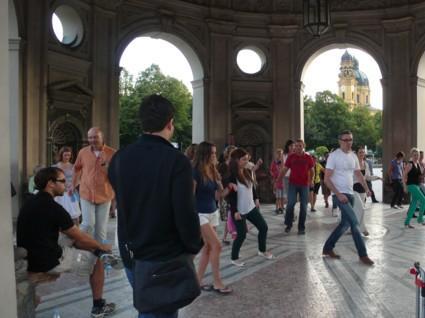 Dancing in the park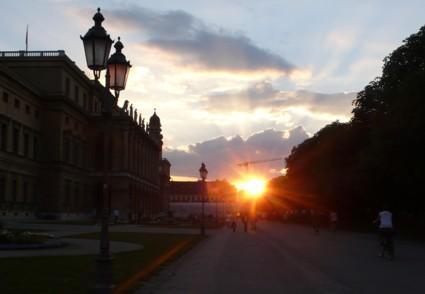 Munich sunset
The next day I stayed together with Benjamin and his family while my wife was visiting friends. He explained to me some astrological intricacies and we had a beautiful walk through the nearby Westpark before finishing the day in a Vietnamese restaurant and going home again the next morning.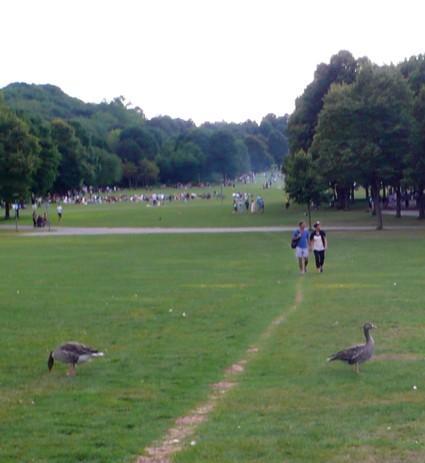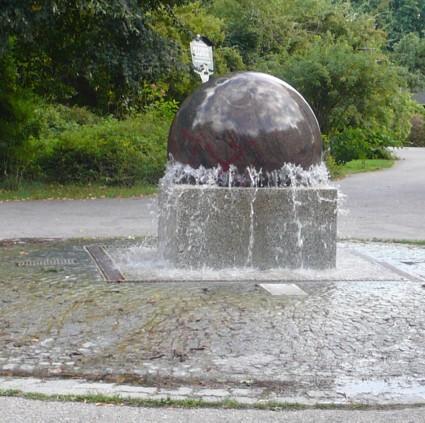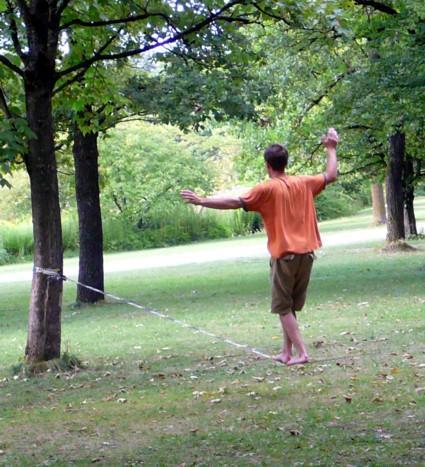 Balancing in the Westpark, Munich