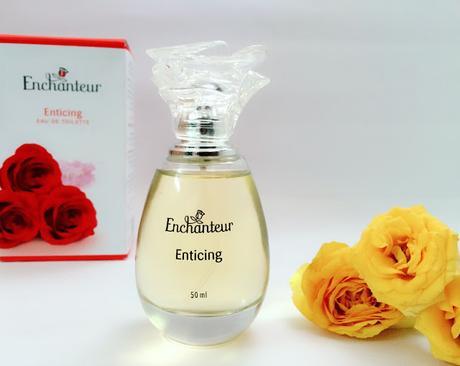 I am a big fan of perfumes. The new add-on in my perfume collection is Enticing from the brand #Enchanteur. The excellent #FrenchPerfume is a work of inspiration from Enchanteur. Their perfumes represent a combination of fascinating fragrance, love, and romance.
Enchanteur has come up with an Enchanter Eau de toilette (EDT – perfume) collection, inspired by French #FloralPerfume. They are made specially for romantic young women. There are four different variants in this EDT range, and they are
•Charming
•Romantic
•Alluring
•Enticing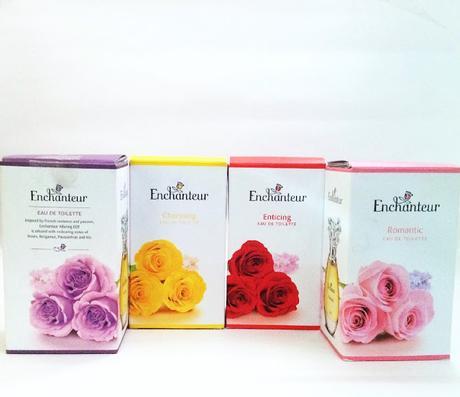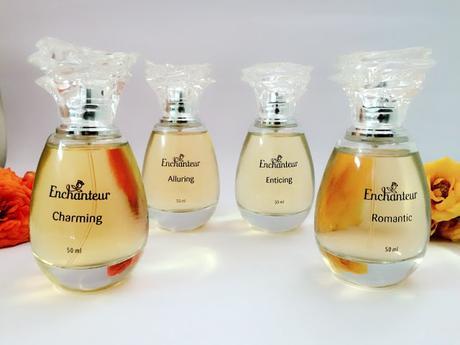 Even though romance and love has inspired the creation of all these four perfumes, each one is unique in their own way. All these perfumes are made with the premium quality of ingredients like Bulgarian Rose, Muguet, White Jasmine and Cedarwood.
Price: Rs. 650 ( 50ml )
My favorite perfume among these four is Enchanteur Enticing EDT. It is a tantalizing fragrance with a unique blend of Bergamot, Lemon, Rose, Magnolia, and Freesia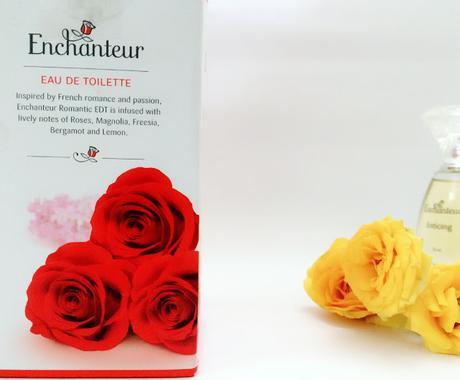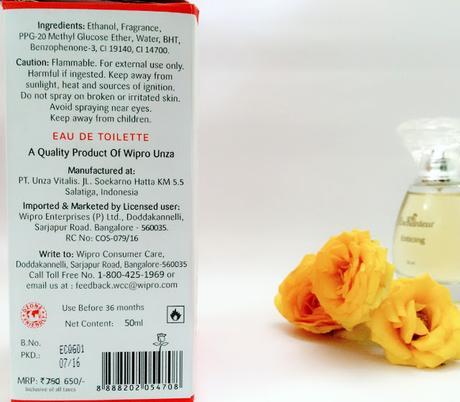 Enchanter EDT perfume looks pretty in an oval shape bottle with a design of the flower on the top. The bottle is slim; it could be easily carried around in the handbag for touch-ups! It is a light, fresh and romantic scent, just a few spritzes and you are ready to rock the day. It opens up with a Citrus fragrance, then emerges Rose notes and ends up with the Mangolia and Cedarwood scent. It could be worn during the day as well as night, best choice for office, shopping or college. This perfume would be a good choice for spring as well as summer season. It lasts for 6 hours before completely fading off. It has become #MyFavouritePerfume in the floral category. It is affordable and easily available in supermarkets and online shops.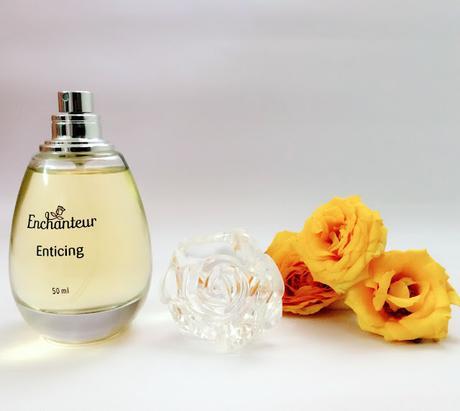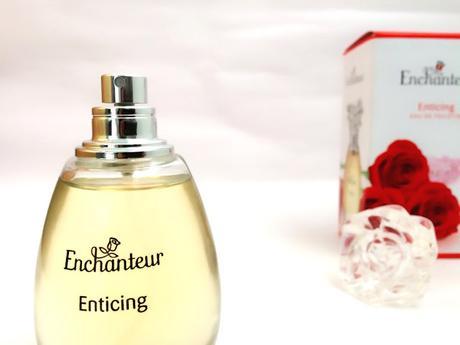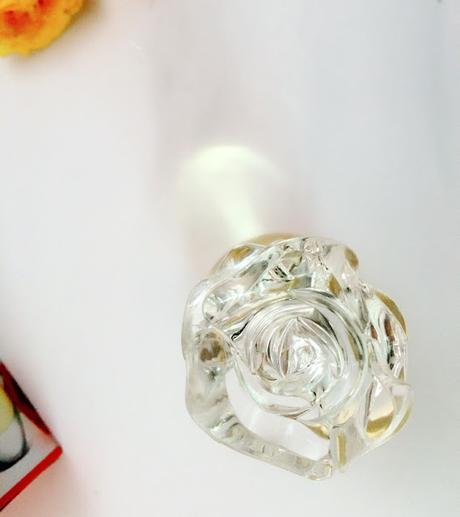 If you are a big fan of floral fragrances, you must check out these beauties for sure, who knows, it might even turn up to be your signature perfume.
Overall, Enchanteur enticing perfume is affordable, has a good lasting power, romantic and refreshing. It is a formidable choice for college goers and romantic souls. I will surely buy it again.
Don't forget to share your #perfumelove with us!