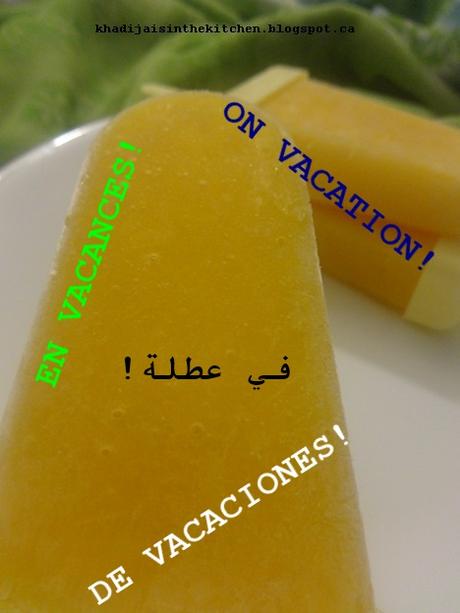 Le
blog prend
un peu de
vacances
!
J'espère revenir en octobre avec de nouvelles recettes.
Merci.
Taking some vacation from
the blog!
Hope to return in October with new recipes.
Thank you.
Me tomo unas vacaciones del blog!
Espero volver en octubre con nuevas recetas.
Gracias.
في عطلة.اتمنى الرجوع
في شهراكتوبر انشاء الله بوصفات جديدة.
شكرا.
Merci de votre visite / Thank you for your visit / Gracias por su visita /
شكرا على زيارتكم