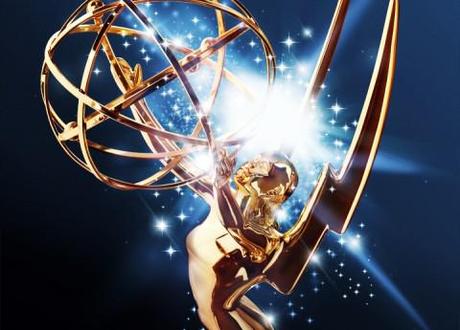 The 64th Annual Emmy Awards nominations are out.
Nominations for the 64th annual Emmy Awards were announced on Thursday and, predictably, not everyone is pleased.
Sure, there's the requisite highbrow nod to Downton Abbey, broadcast in the US on PBS and nominated for fistful of awards in the drama category, and a whopping 17 nominations for the perennial crowd favourite, Mad Men. HBO's new gritty, women in New York comedy, Girls, won a few notable nominations, including for Outstanding Comedy Series, and an Outstanding Actress, Writer and Directing for the show's creator, Lena Dunham. Game of Thrones, HBO's swords-and-sex drama based on the George R.R. Martin book series, saw a nomination in the Outstanding Drama category, as well as a predictable Supporting Actor nomination for Peter Dinklage.
A few nominations:

Outstanding Comedy Series:  The Big Bang Theory • Curb Your Enthusiasm • Girls • Modern Family • 30 Rock • Veep

Outstanding Drama Series: Boardwalk Empire • Breaking Bad • Downton Abbey • Game Of Thrones • Homeland • Mad Men

Outstanding Miniseries or Movie: American Horror Story • Game Change • Hatfields & McCoys • Hemingway & Gellhorn • Luther • Sherlock: A Scandal In Belgravia

Outstanding Reality Program: Antiques Roadshow • Jamie Oliver's Food Revolution • MythBusters • Shark Tank • Undercover Boss • Who Do You Think You Are?

Outstanding Reality-Competition Program: The Amazing Race • Dancing With The Stars • Project Runway • So You Think You Can Dance • Top Chef • The Voice

For the complete list, go here.
But we're more interested in who didn't make the cut – and so is everyone else, it looks like.
So, who was robbed?
According to James Hibberd at Entertainment Weekly, Nick Offerman of Parks and Recreation, the NBC Office-style ensemble comedy; the FX channel's dramas; and Survivor host Jeff Probst. The Hollywood Reporter named American Idol; Glee, which only took three nominations; Hugh Laurie, who had been nominated six times in the past for his turn as prickly Dr. House on House; John Slattery of Mad Men; and Parks and Recreation. E!Online echoed the others with Glee's surprising few nominations and the lack of love for Parks and Recreation.
Anyone you wanted to see but didn't? Leave a comment and let us know. We'll round up your answers and publish them!
Twitter's take on the #Emmys
The Brits are taking over at the #Emmys Downton Abbey got 16 nominations! Sherlock has 13! Are they the #bestshowsontv ?

— Digital Spy (@digitalspy) July 19, 2012
Wait, you can't declare the Emmys meaningless AND complain your favorite show didn't get nominated in the same breath.

— Molly Nussbaum (@m_nussbaum) July 19, 2012
It's seriously depressing to see Modern Family's "Crazy period ladies" season get a nod over Leslie Knope's City Council run #Emmys

— Alyssa Rosenberg (@AlyssaRosenberg) July 19, 2012
It's almost as if the #Emmys are a commercialized, meaningless pageant of hype and self-congratulation.

— Oscar Gamble (@ocgamble) July 19, 2012
Jimmy Kimmel and Kelly Washington announce the 2012 Emmy nominees

Television's biggest night (no, not the Super Bowl) will be telecast live on ABC on 23 September.
More in TV

A Touch of Cloth, Charlie Brooker's crime spoof, tantalises with hoody chase
The Thick of It is back
Aaron Sorkin's Newsroom fails to impress
Alan Partridge delights critics