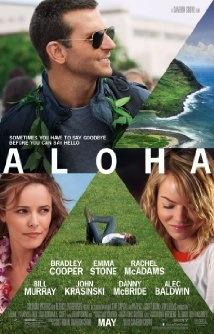 Director: Cameron Crowe
Writer: Cameron Crowe (Screenplay)
Starring: Bradley Cooper, Emma Stone, Rachel McAdams, Bill Murray, John Krasinski, Danny McBride, Alec Baldwin
Plot: A celebrated military contractor returns to the site of his greatest career triumphs and reconnects with a long-ago love while unexpectedly falling for the hard-charging Air Force watch-dog assigned to him.
There may be spoilers the rest of the review
Verdict: Boring
Story: Aloha starts Brian Gilcrest (Cooper) who dreams of going into space but his dreams go sour after teaming up with billionaire Carson Welch (Murray) before getting a chance to go back to Hawaii. He is now a representative for Carson due to a war injury who has to deal with his ex-girlfriend Tracy (McAdams) but has to follow orders from captain Allison Ng (Stone), while meeting back up with former friends.
Brian working for Carson as he wants to introduce a space program to Hawaii but first Brian needs to negotiate with the locals. All this while Brian ends up in the middle of a love triangle with Allison and Tracy.
Aloha is a film that just never pulled my attention, be it the bland characters slow moving love triangle or whatever Carson was meant to be doing. I personally am not sure what was meant to be happening, everything that did happen just seemed to be very slow moving and offering nothing to really root for. You simply jut didn't care what was happening. (2/10)
Actor Review
Bradley Cooper: Brain is an injured war veteran who has sided with billionaire Carson to look into making space travel happen, he has to return to Hawaii where he ends up having to see his ex-girlfriend and be followed around by the golden soldier of the local military. He is here to help create a deal to make space travel in Hawaii. Bradley gives a very average performance not getting a chance to show his real talent. (5/10)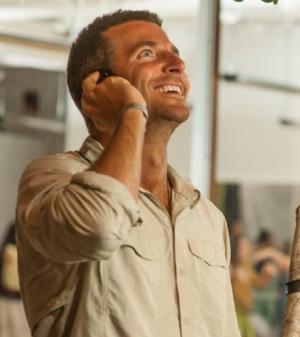 Emma Stone: Allison is the most prized soldier of General Dixon who has to show Brian around, she admires him and doesn't want you to forget she is a quarter Hawaii. While many people criticised the character created she was one of the better things in this film. (6/10)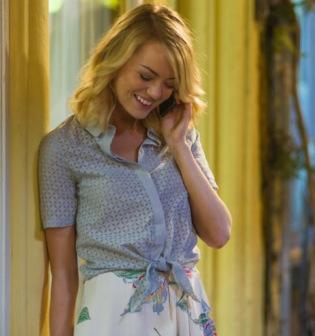 Rachel McAdams: Tracy is the ex-girlfriend of Brian who lives on Hawaii with her new husband and family, when the two get to spend time together they get the closure they never really got. Rachel gives a plain performance that really doesn't seem to do much. (4/10)
Bill Murray: Carson is the billionaire who is looking to make his own space program on the island of Hawaii and he give Brian one last chance to prove himself to him. Bill tries to bring his quirkiness to this role without really pulling it off. (5/10)
Support Cast: Aloha has the standard attempted comedic actors trying to pull this off but they had little to work with.
Director Review: Cameron Crowe – Cameron has given us some great films in the past but now he has managed to give us his worst. (2/10)
Comedy: Aloha doesn't have many laughs at all can hardly be called a comedy. (2/10)
Romance: Aloha tries to give us an engaging love triangle but doesn't really succeed to make us care enough. (3/10)
Settings: Aloha tries to give our location something special with the idea of putting it all on Hawaii for the beautiful setting and doesn't even get that right. (3/10)
Suggestion: Aloha is one too miss this year, if anyone says to watch just say no. (Just Say No)
Best Part: The end.
Worst Part: It is over an Hour and half.
Funniest Scene: Woody and Brian's 'Conversation'.
Believability: No (0/10)
Chances of Tears: No (0/10)
Chances of Sequel: Please God No.
Post Credits Scene: I didn't both to look.
Oscar Chances: No
Box Office: $20 Million
Budget: $37 Million
Runtime: 1 Hour 45 Minutes
Tagline: Sometimes you have to say goodbye before you can say hello.
Overall: Just watch paint dry it will be more entertaining.
Rating