EMMA'S MILANO WINDSOR HYGGE HEAVEN
BestHeating customer Emma has us dreambound over her cosy rustic home.
Rich earthy colours. Soft cosy furnishings. Natural features and industrial character. If this sounds like heaven you are going to want to move into Emma's house yesterday.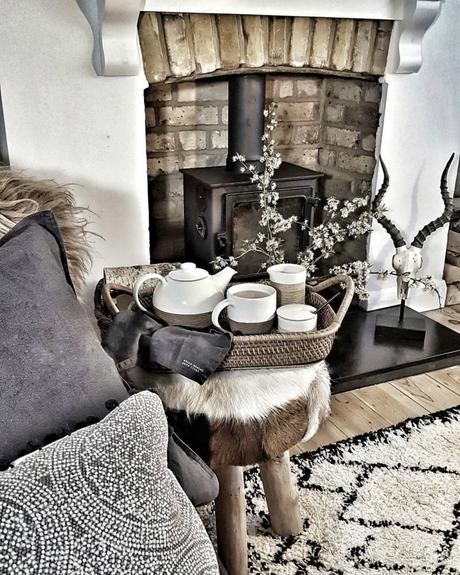 From the beautiful rustic crockery to the gorgeous white blossoms. She has mastered the art of finding the perfect place for everything in her home and still achieve the 'I woke up like this' look.
The natural color palette that runs through Emma's home is calm, relaxed and flows beautifully from room to room. Using soft shades of tan, gray and white, Emma creates a bold yet mellow feel.
After discovering Emma's beautiful home over @dreambound74, we couldn't wait to show you around and find out why she loves her Windsor radiators.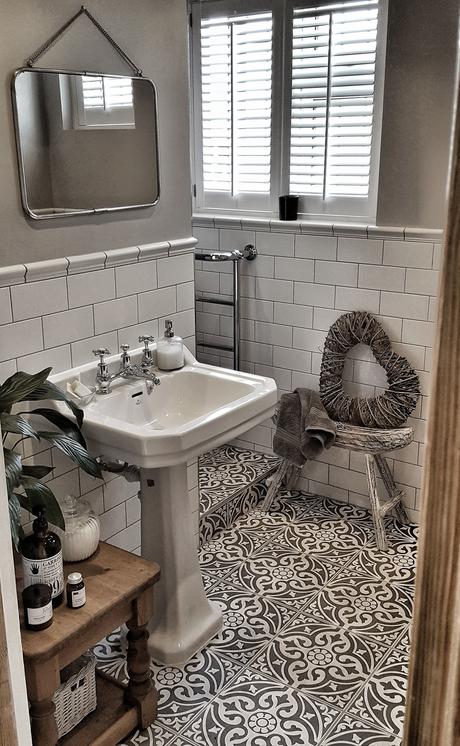 Emma's Milano Windsor Walkthrough
Starting with the dining room, the first radiator we spot is the vertical anthracite Windsor in the left corner. You might recognize this vertical radiator from our new TV ad. You can watch the full ad right and browse all of the featured products right here.
If we had to draw where we thought the Windsor would like to live it would probably look like Emma's home. The classic cast-iron design is the perfect combination of industrial and vintage style.
We love how you almost can't even tell that this is a rad as it blends in so nicely with the iron beam and dark gray cabinets. Notice the gorgeous tile table mat and remember it for later.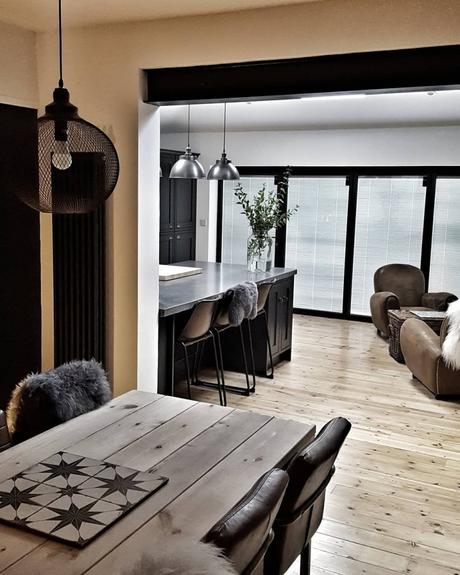 Walk around the corner and we enter the fabulous open plan kitchen and cosy living corner. The raw metal industrial pendant lights add bold character to the space. Whilst the natural wood, wicker and oversized Scandinavian rugs add softness and warmth.
"I love mixing textures to contrast the harder look of exposed brick, polished concrete and raw metal with the warmer color and feel of wood, wicker, sheepskins, rugs and linen soft-furnishings."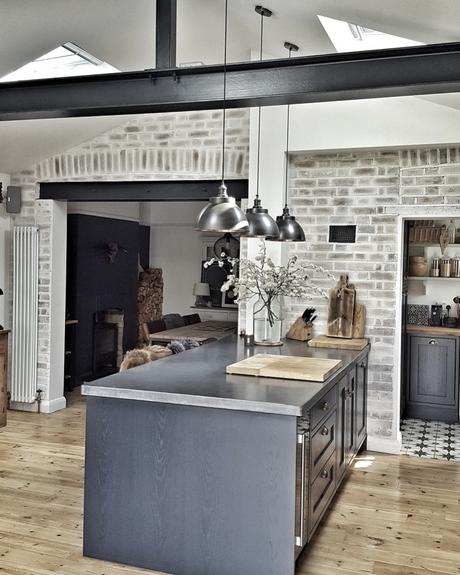 You'll also notice another Milano Windsor vertical column radiator in the top left corner. The vertical design uses the small space so well and provides extra heat for the large room. It really does look like it has been perfectly built for that wall and these before and after shots are enough to keep any home renovators out there going strong.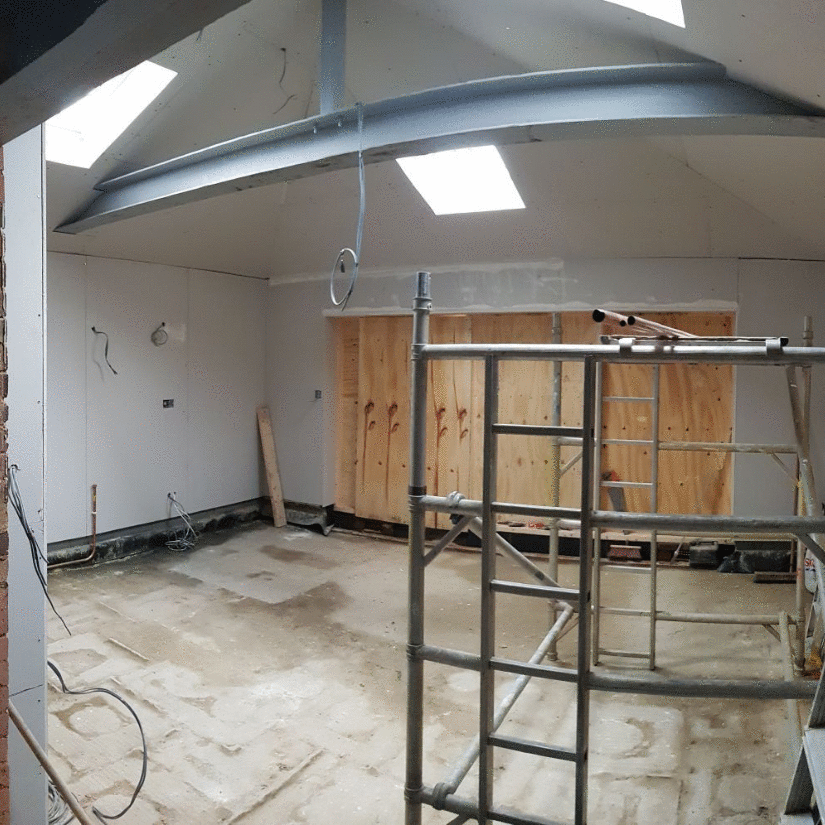 "We wanted our new extension to complement and flow from the original house. So, we sourced reclaimed floorboards to connect the original dining area with new kitchen, and we wanted all our new radiators downstairs to tie-in with the original hallway one."
This close-up shot shows the Windsor in its full glory. This is a great example of making the most out of the space you have. Plus, how swapping to a vertical radiator can be so helpful. It may mean doing a little bit of pipe movement, but it will be so worth it for the space you gain and the feature you create.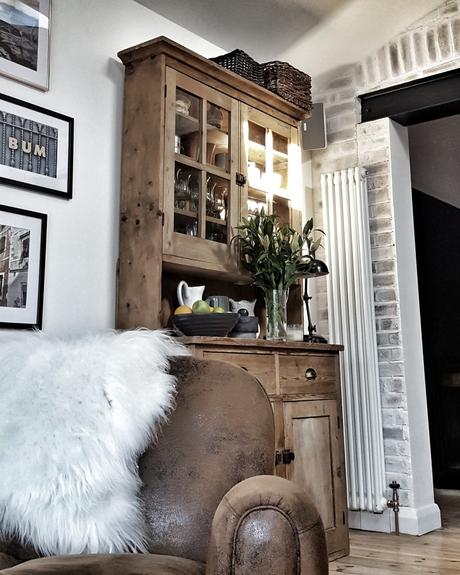 What Does Emma Love About Her Windsor Radiators?
"We chose the tall column radiators to maximise space so that we could use the other walls for artwork. We love the retro style of them and they fit in really well with an original old schoolhouse rad that we have in the hall, that came with the house.

They really heat-up what is a large space at the back (the extension is 5m deep by 6m wide). We felt the prices were very good, delivery was fast, and they work a treat."
Over on the other side of the room, we see the mommy size vertical Windsor of the baby one opposite. Again, this is a great use of space. The extra columns throw out even more heat for the ultimate cosy reading corner.
Emma has gone for a white finish on these Windsors for a classic look that blends into the white interior. The traditional valves complete the rustic look with their bronze finish and wood effect round head.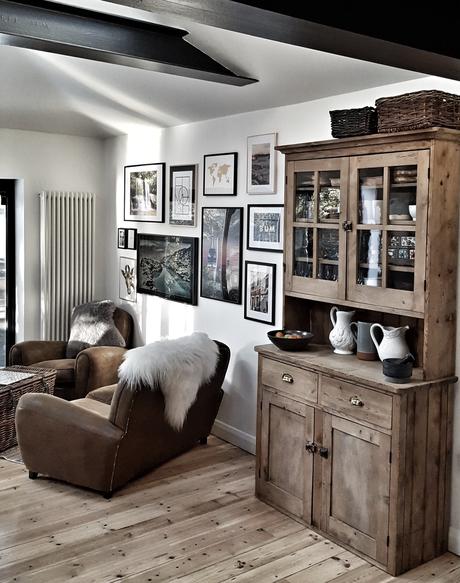 Moving on for a quick toilet break we find another Milano Windsor column rad in anthracite gray. This is one of our favorite shots and the radiator is a beautiful part of the décor in the small bathroom. The deep anthracite complements the bold walls beautifully.
Remember the tile placemat from before? Well, how amazing is this floor! Emma has such an eye for tying each room together with the little details. We often overlook radiators and see them as function over form. But our rads are another detail to help us create our dream home by choosing one that fits with our interior style.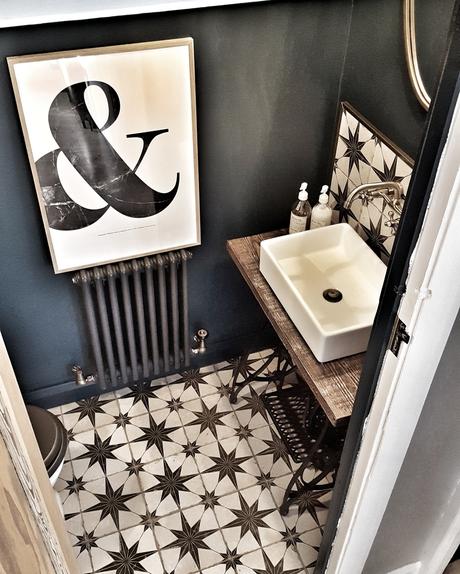 After that beautiful tour of Emma's home let's finish off with a brew in the living room. This picture totally describes Emma's style in one shot and it's one we will be dreaming about for a very long time.
Staying loyal to the Windsors, Emma is keeping her cosy living room nice and warm with an anthracite column radiator under the window.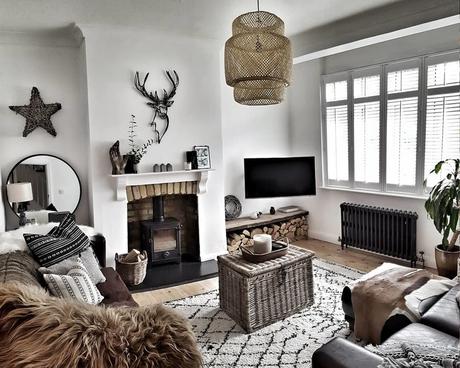 We always say everyone does cosy in their own way, but Emma's home must be up there with the cosiest. The relaxed charm captures the hygge mood of feeling comfortable, warm and content.
Every corner of the space makes you want to curl up with a hot drink and spend time with loved ones, and isn't that what creating a home is all about?
Thank you so much, Emma, for sharing your dream home with us all. It is a pleasure to be keeping it toasty and warm!
You can enjoy more gorgeous pics from Emma by following @dreambound1974.
Shop The Look
Previous
Next