I am always on the look out for the ultimate farm barn to convert into a home (it's the dream!) so naturally when someone takes an almost derelict building on a family farm and turns it into the venue for their wedding reception I am totally into it! Emma & Adam diy'd their way to a spectacular, budget friendly wedding, and oh what an incredible backdrop! Sigh. I am in love with the way Shannon & Aaron from the Official Photographers captured the beauty of the farm (bet the images made Adam's dad well up again!) and the fabulously fun moments of the day (love the bum shot ladies! haha)
A huge congratulations to gorgeous couple Emma & Adam and a massive thank you to the very talented team Shannon & Aaron from the Official Photographers for sharing these gorgeous images with us. Enjoy!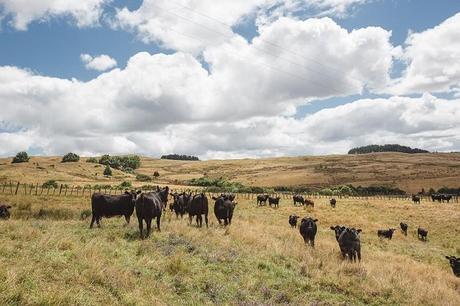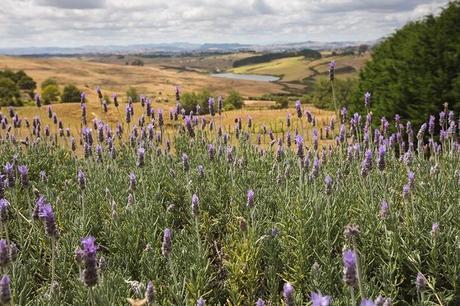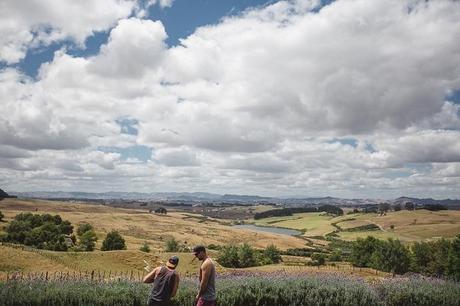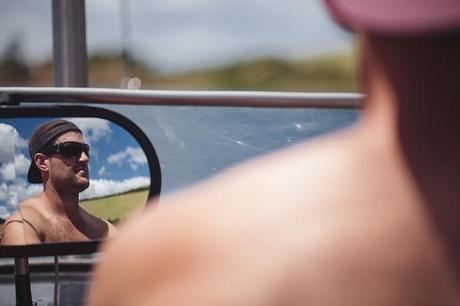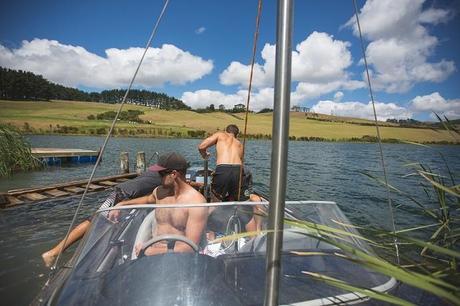 How did your love story begin?  Why did you say 'YES'?
I guess you could say Adam and I are high school sweethearts. We met during 5th form at a party, we became friends but there was always a bit of a spark! We finally got together when we were 18 at our first year of university. I was studying to become a teacher and Adam was playing professional rugby and training to become a civil engineer. We were together for 6 and a half years before Adam proposed to me.
We went on a trip to Bali, where Adam carried my engagement ring around all of these special places in a sock trying to find the perfect spot to ask the most important question of his life! We did a day trip to Dreamland beach. An idyllic blue water, white sand beach where I turned into a drowned rat from the ferocious surfing waves! Adam interrupted my reading on the sand with nervous stammering and extremely kind words. It was then that I realized what was happening and he produced 'the ring.' First came the laughing then the tears of happiness then the YES!
Things moved quickly from here when we decided we wanted to get married in 8 months time. We talked about different venues but ultimately couldn't look past the beauty and sentiment of the Cathcart family farm. We knew that we had made the right choice when Adam's Dad let a tear escape from his eye with pride at the idea.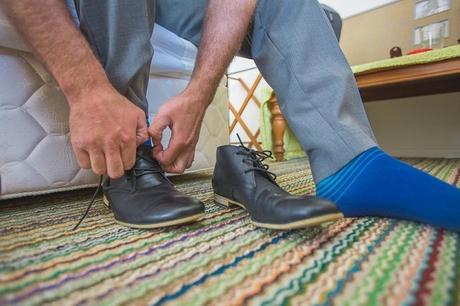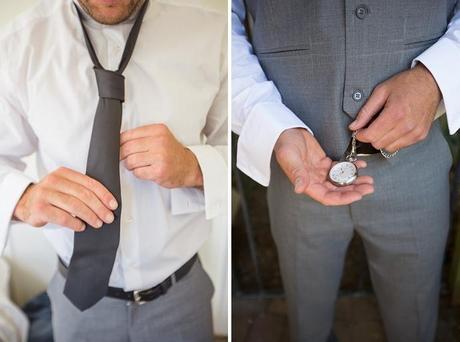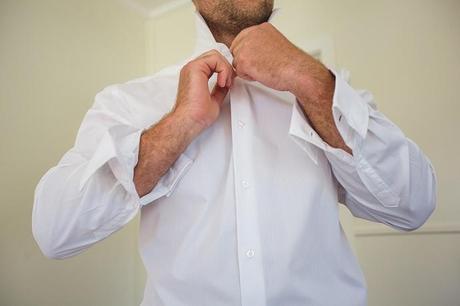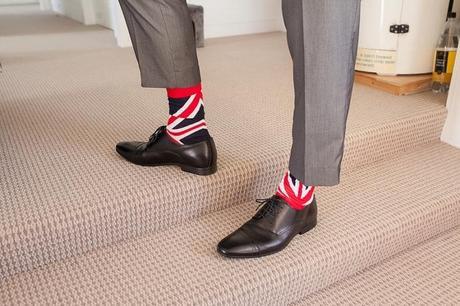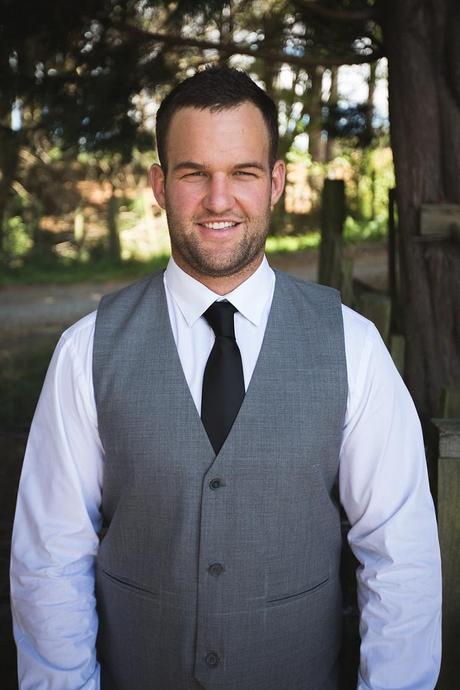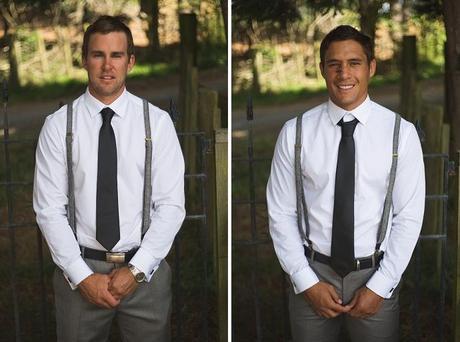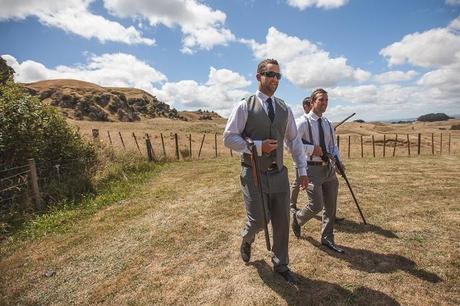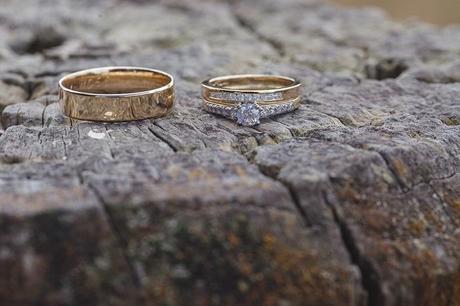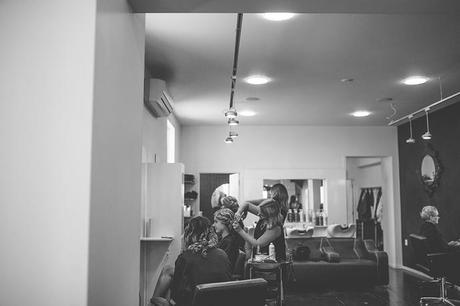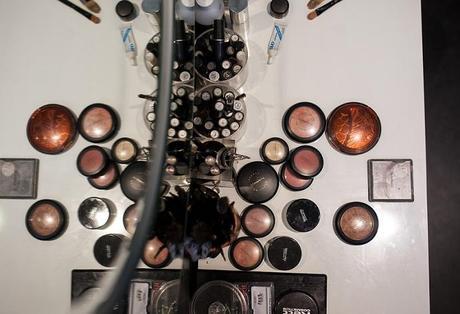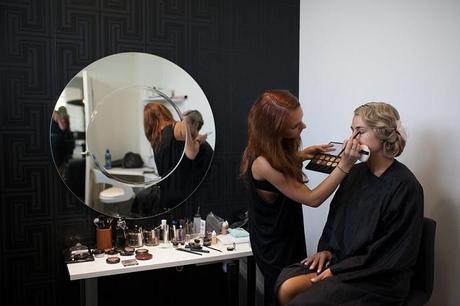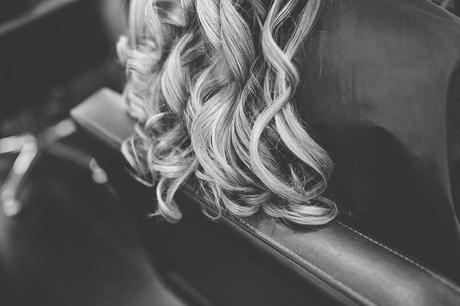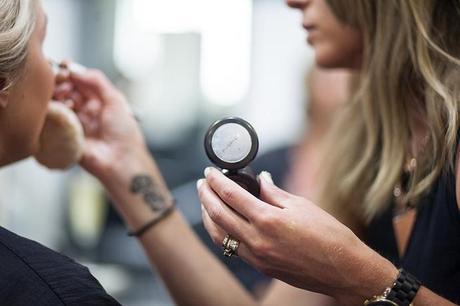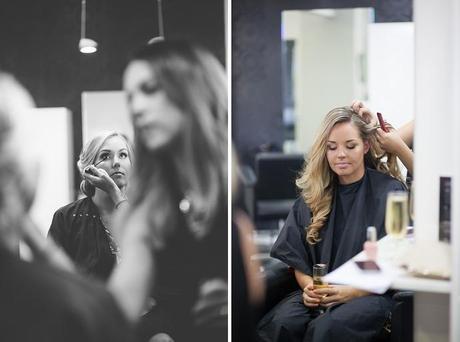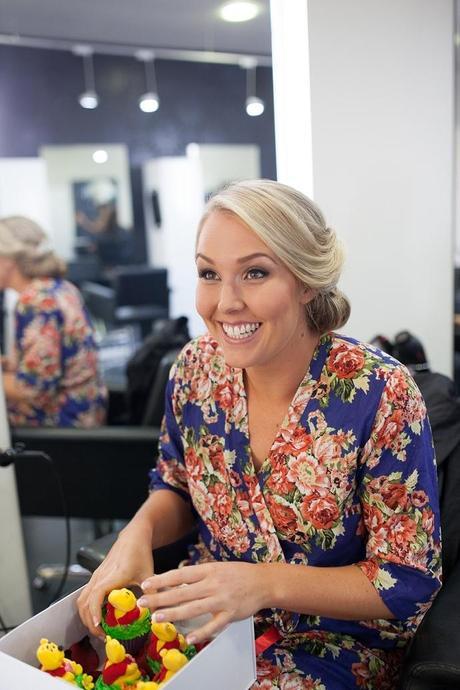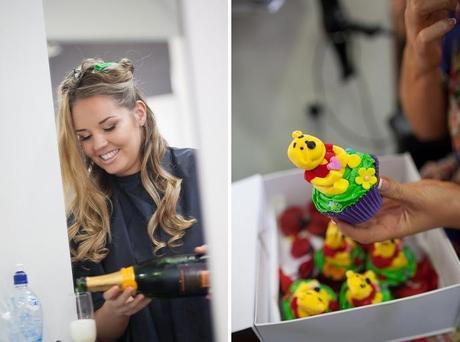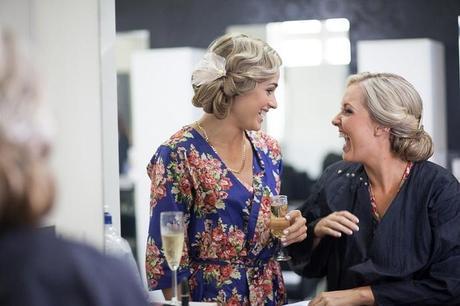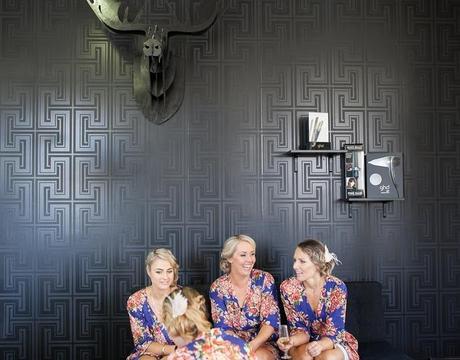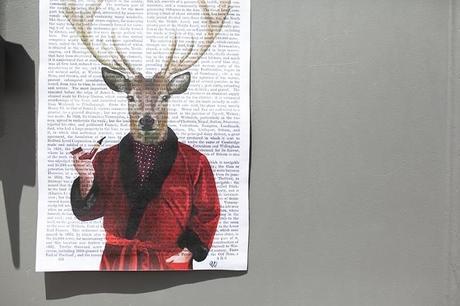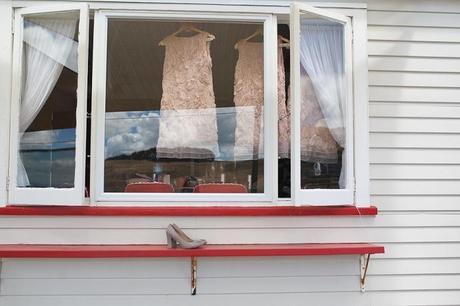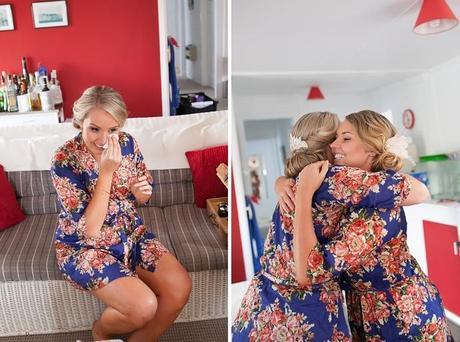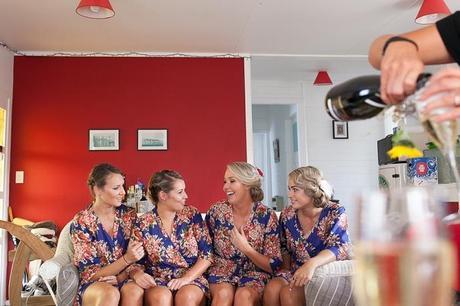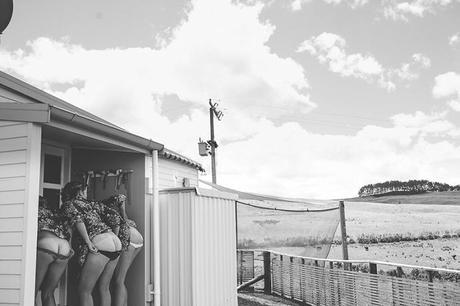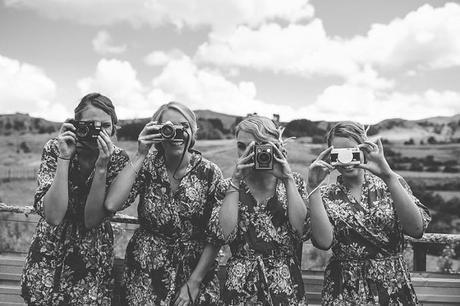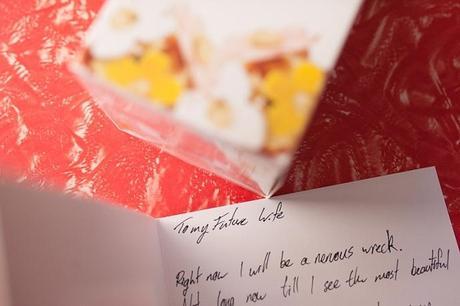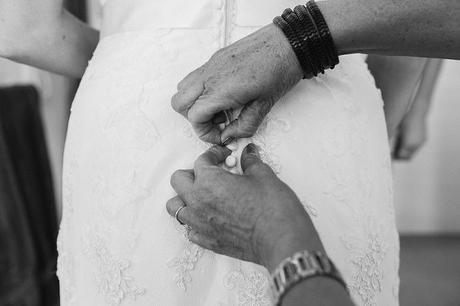 What was your inspiration or theme for the day?
Country, rustic — We talked about setting up marquees to hold our wedding reception but we couldn't get the derelict Bath house/ barn out of our minds. The bath house used to be used for miners to shower in and dry their clothes during lunchtime after a morning working in the mines. Its amazing architecture and concrete arches encouraged us to start the massive challenge of converting it into a wedding reception venue. Most weekends for 8 months were spent digging up dirt, hay, scrubbing bird poo, painting and fixing walls to get the ultimate result.
The farm has a beautiful lake which used to be a coal mine. It made the perfect ceremony backdrop and playground for wakeboarding and swimming the next day!
We DIY'd —EVERYTHING! Re vamped the bath house, made alter, made menu blackboard, did all table settings, wedding sign in barn.  Wagon wheel chandeliers!
What was your budget?   Around $17k (NZ Dollar)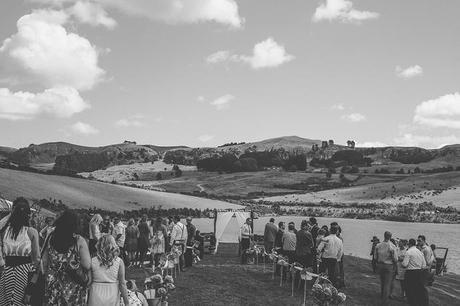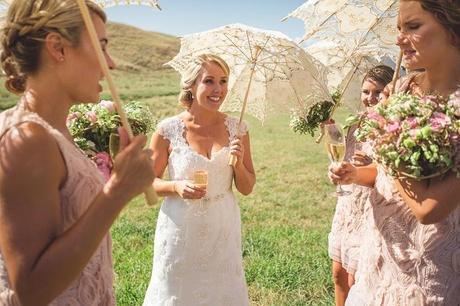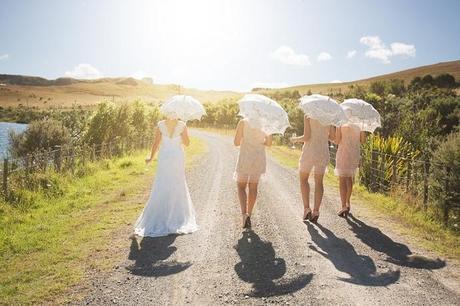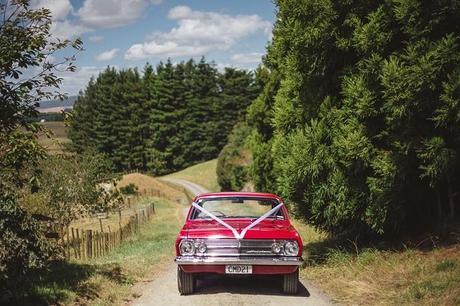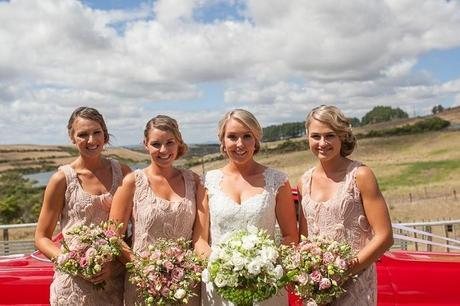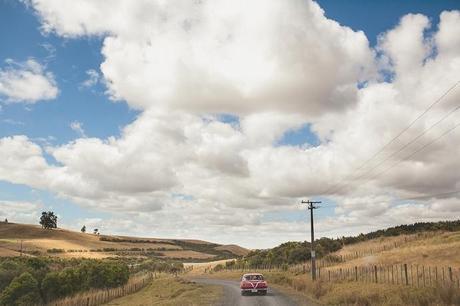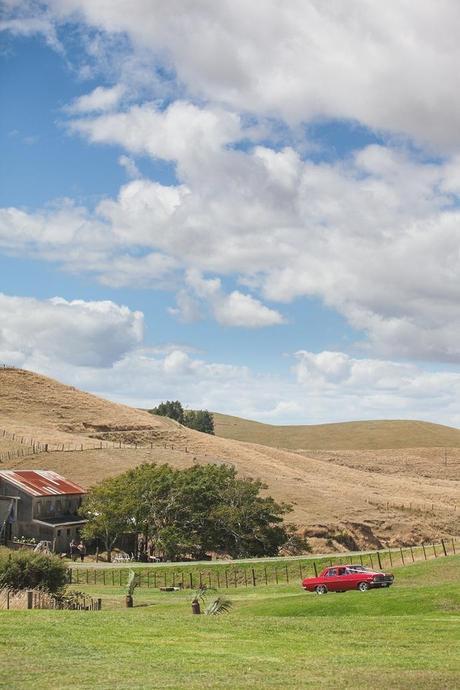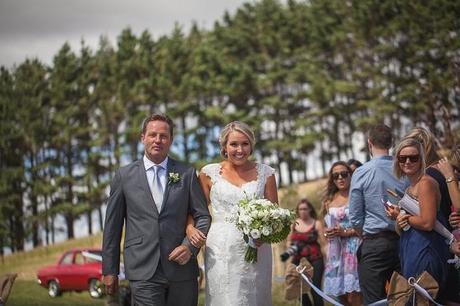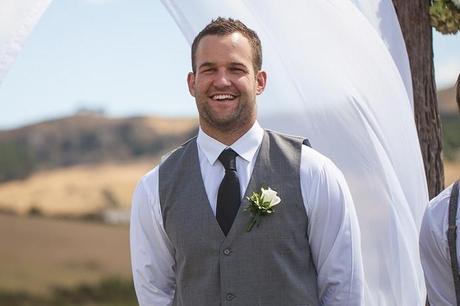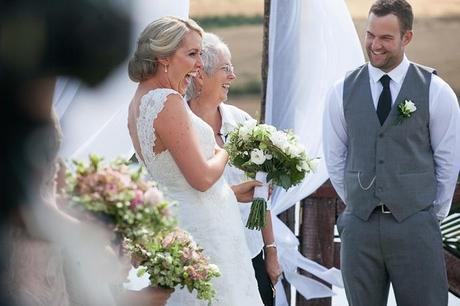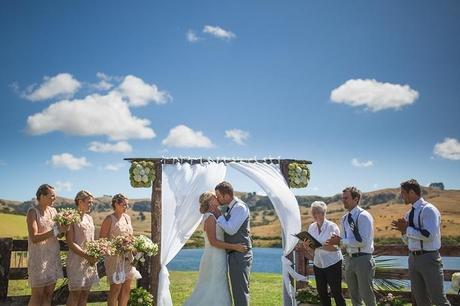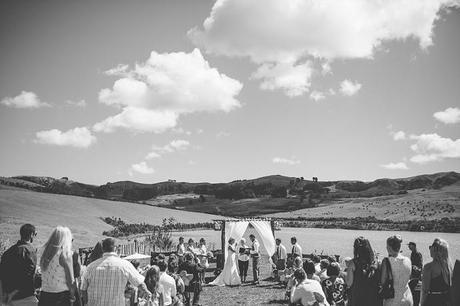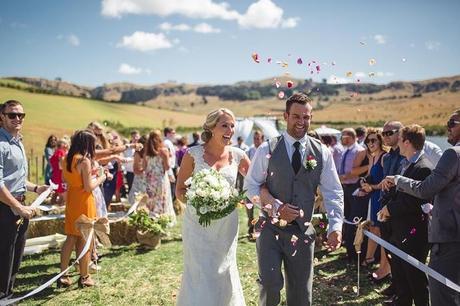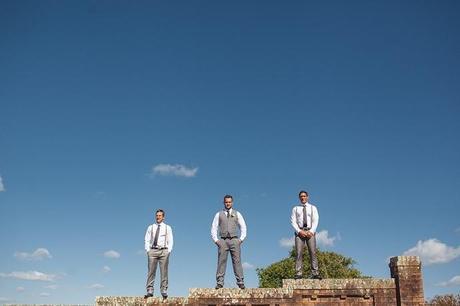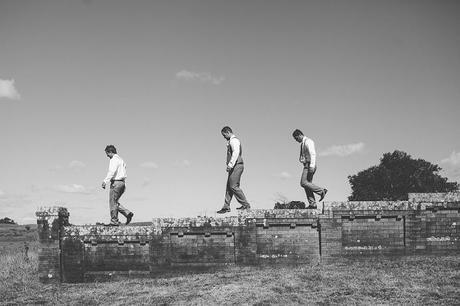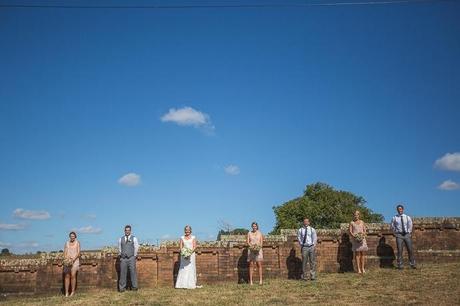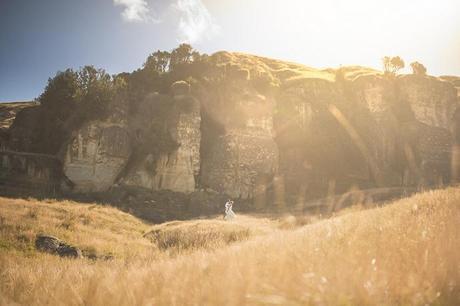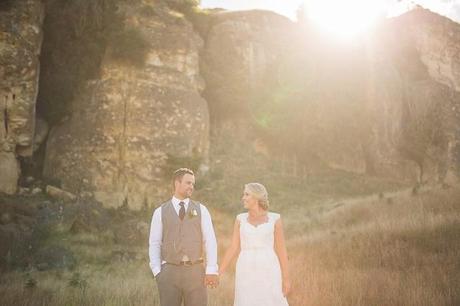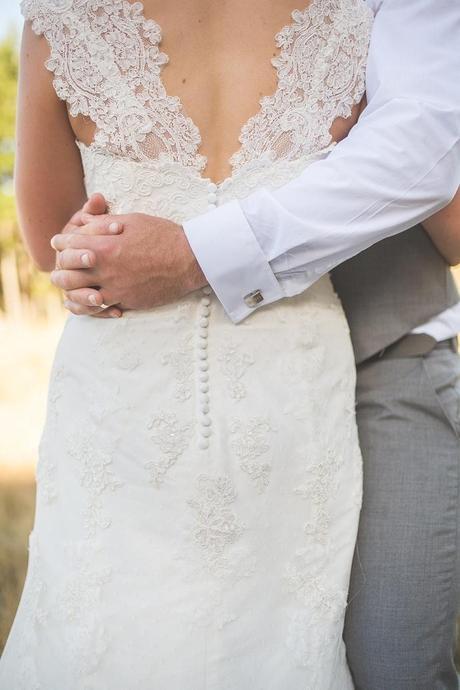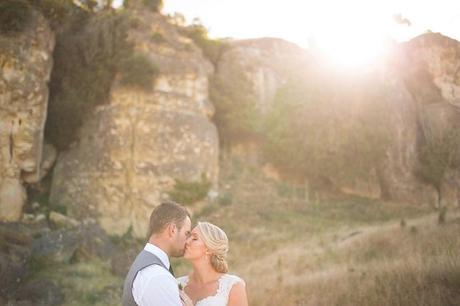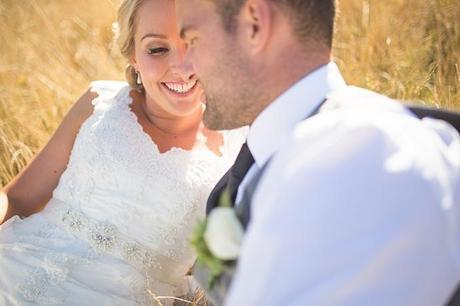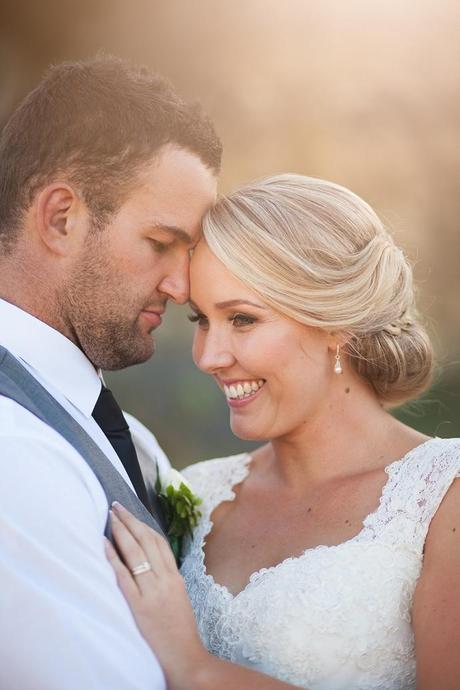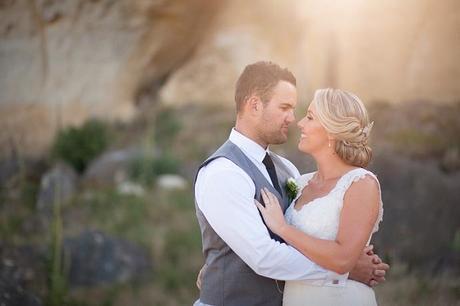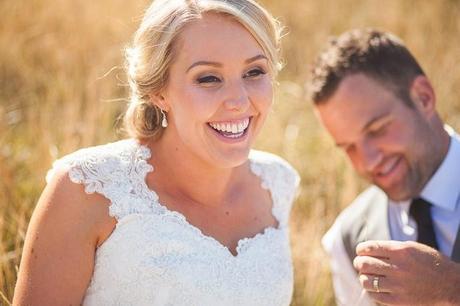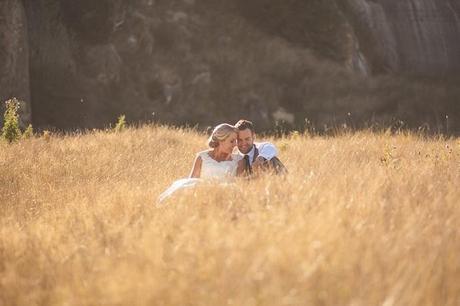 What was your favorite part of the day?
Our favorite part of the day was seeing each other for the first time and being surrounded by the people that are most important to us. We truly did not want the day to end and were dancing in the barn until 4:30am on our wedding night! It was hard work but we would do it again in a heart beat. Also hearing my sisters amazing rap speech, had the whole Wedding in tears!!!
What made your day special to you?
Our wedding was so special to us because it was also so rewarding. It really brought both our families together as we had so much work to do towards it. It was amazing on the day to take a moment and look at around at all of our hard work.
As we did everything ourselves we spent many weekends getting the bath house up to scratch and trying to evict the hundreds of birds that had made a cosy home inside it for the past years!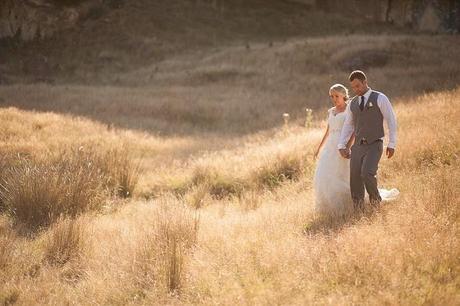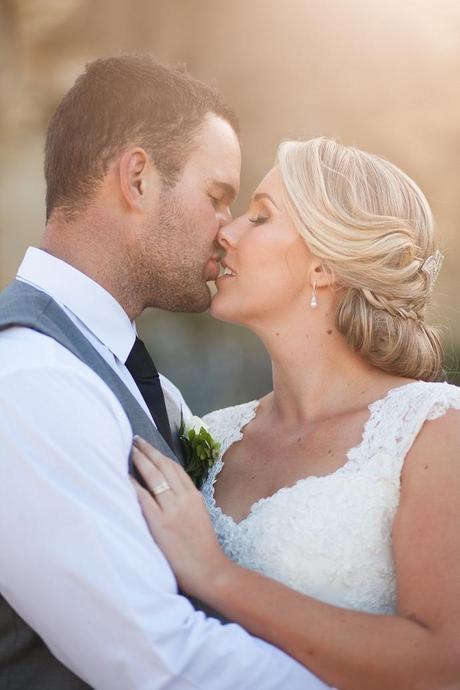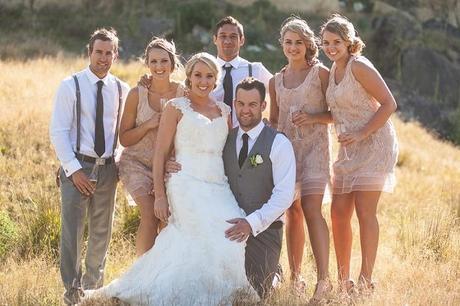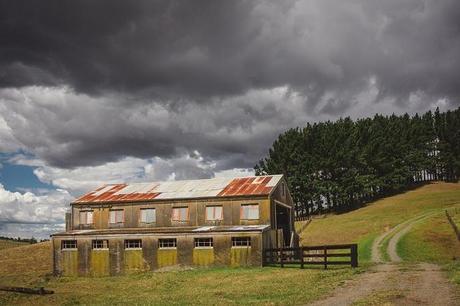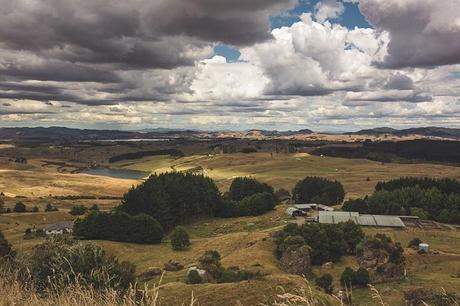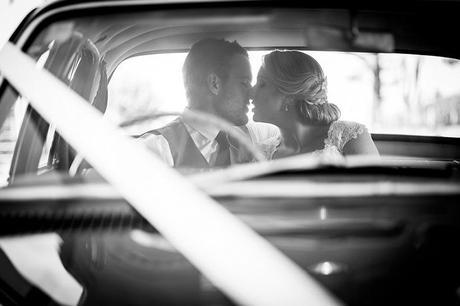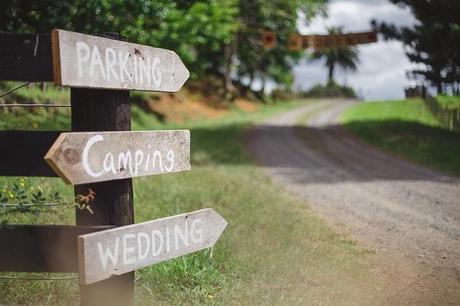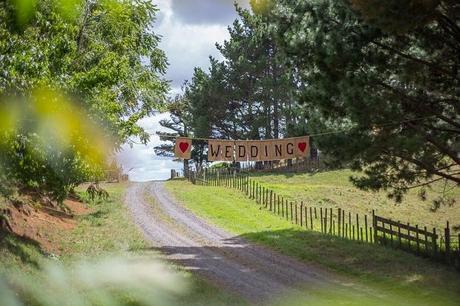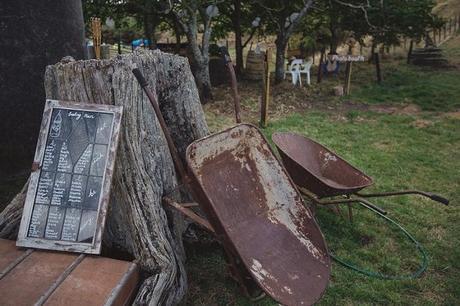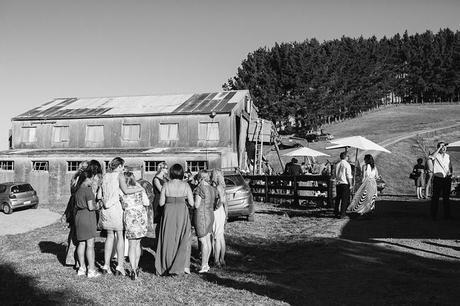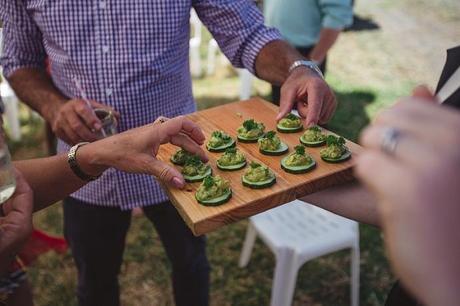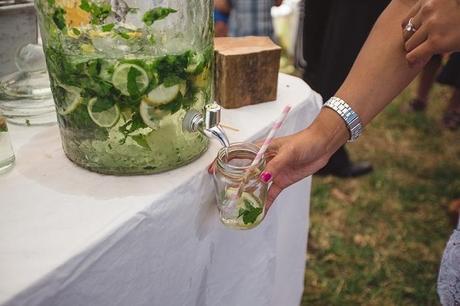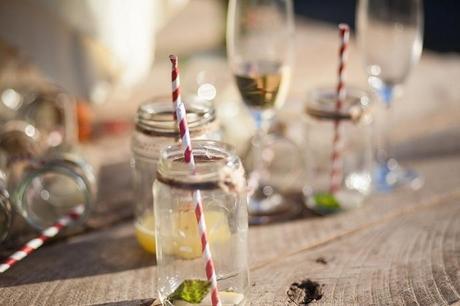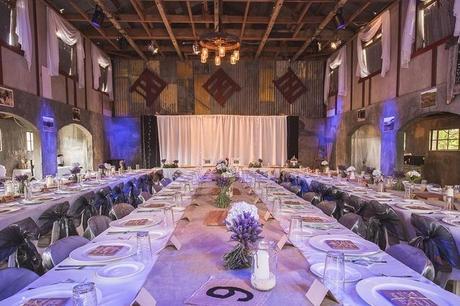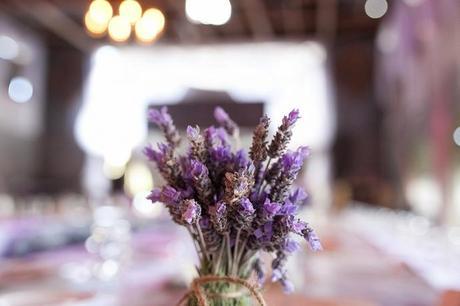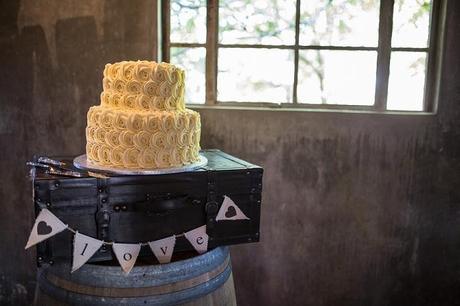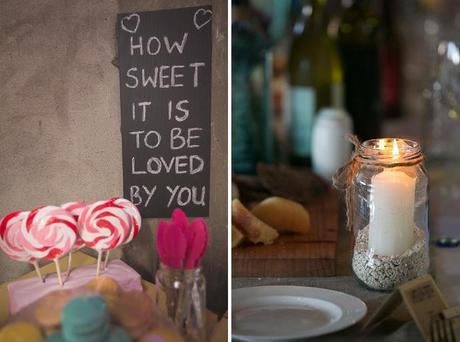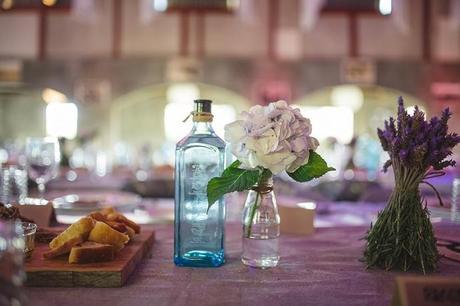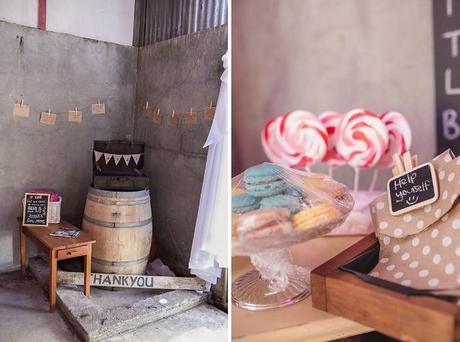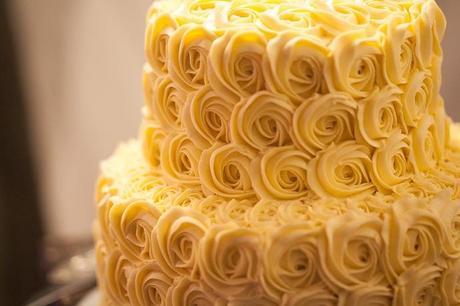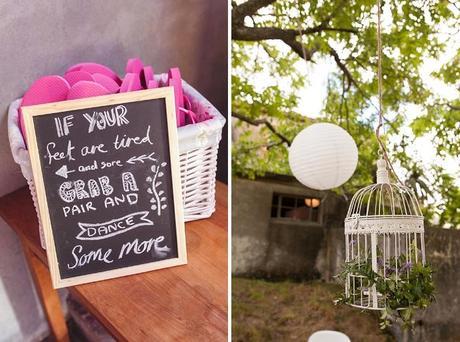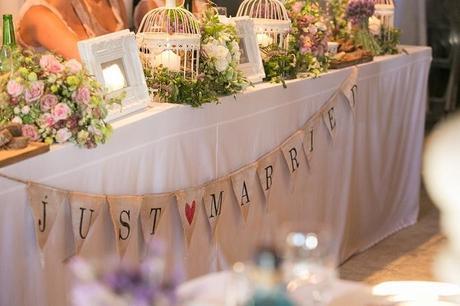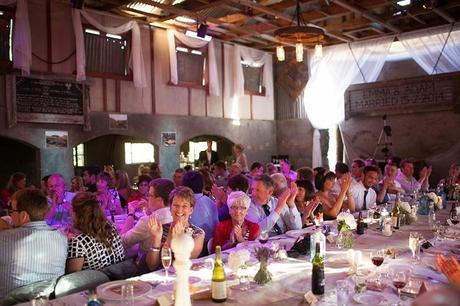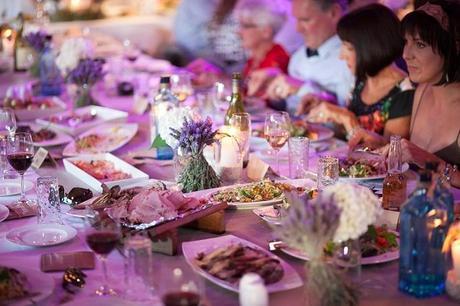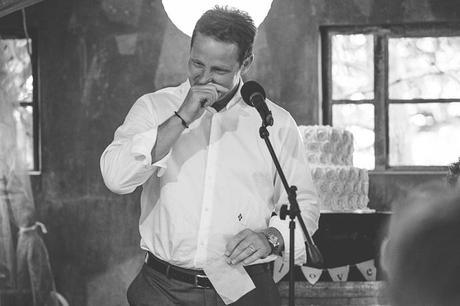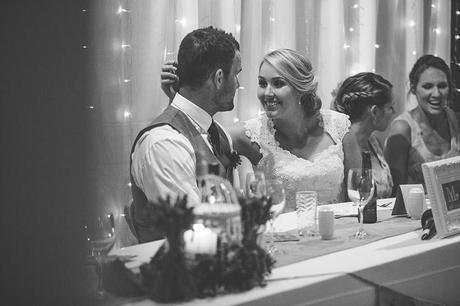 Do you have any advice for brides to be?
Don't get so caught up in details. No matter what you will have the best day of your life even if everything does not run perfectly in your eyes it will still be perfect.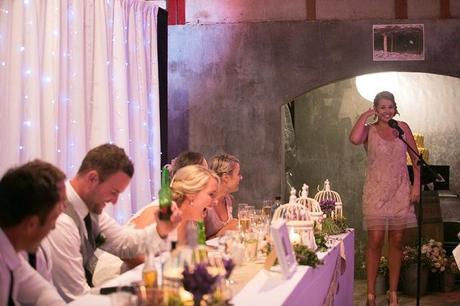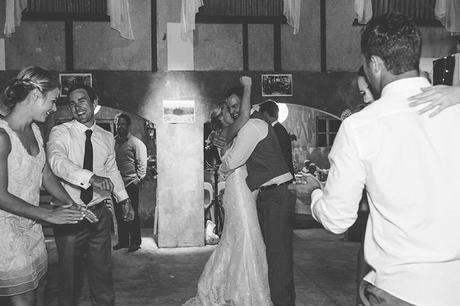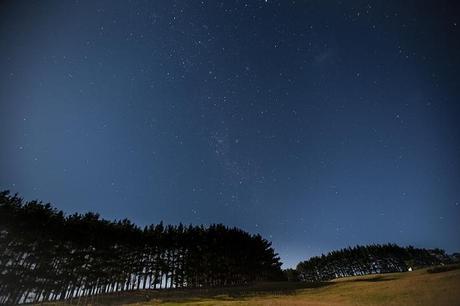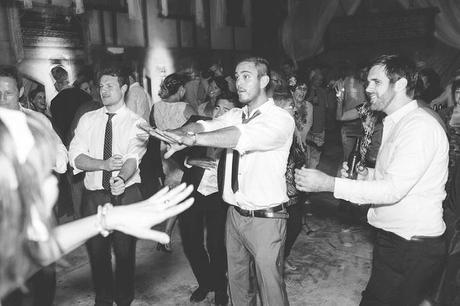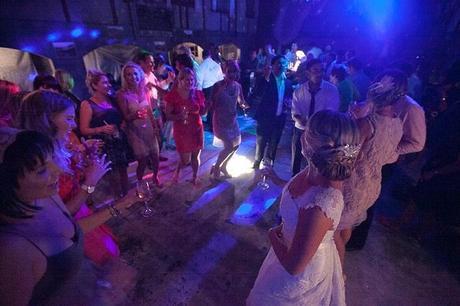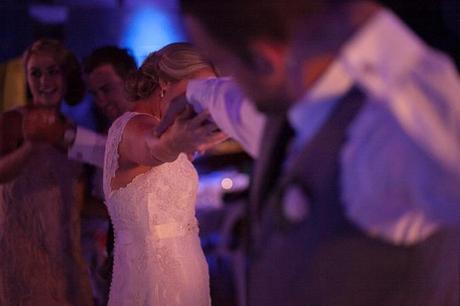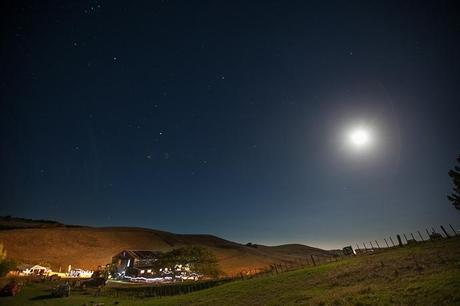 Photographer The Official Photographers // Ceremony & Reception Cathcart family farm, Huntly
Catering Café Kaos Pukekohe, lamb from the farm // Cake Girl on the Swing
Hair & Makeup The Sample Room Cambridge // Hair piece Lovisa
Brides Dress Aurora Bridal (bride added the sleeves and belt) // Shoes Novo shoes
Bridesmaids Dresses & Accessories Augustine // Rings Pascoes and Michael HillGrooms suit Tailor made // Grooms Shoes Country Road // Groomsmen suits Hallensteins
Bow ties/ties Hallensteins // Stationery by Vicki Jordan Creative // Celebrant Jill TaylorMusic Wayne Paxton DJ, Oliver Chan guitarist //  Transport Adams Holden HQ
Flowers The bridesmaids Nana (combination from a flower market and her garden)
All planning, styling & decorations were made by the bride Emma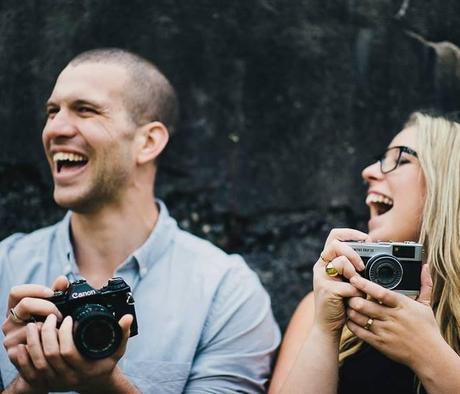 Photojournalistic style, creative minds.  Two people in love, capturing those in love, it's just too much fun!
We met in 2011, when event photography and landscape dates with our cameras turned into an everyday treat. Now engaged and working as a team, we are absolutely loving it.  Weddings and everything they bring, is what we are ALL about. We just adore a day surrounded by family and friends who have this admiration for each other, it makes it simple to take some gorgeous photos!
Tears, triumphs and down to earth fun. To take it all down, in a real format to provoke memories, is so fulfilling.  To be honest I think we are in love with love. Is that possible? haha!
Website // Portfolio // Facebook // Instagram // Pinterest