Emergency services feature in a navigation system of your car
A feature like emergency services in your navigation system can be a lifesaver

Automobile manufacturers have different options for the navigation system in a car. A feature like emergency services is a fantastic feature in any navigation system. Almost all new cars in the mid to high segment have a navigation system pre-installed in them. The features of a navigation system play a major role in defining its cost. It is always good to compare cars on the basis of technology and features being offered. When you plan to buy a new car, never skip this comparison so as to arrive at a better conclusion. A navigation system just for the sake of it does not suffice the purpose. It all is the game of features. Emergency services feature in a navigation system is a vital requirement.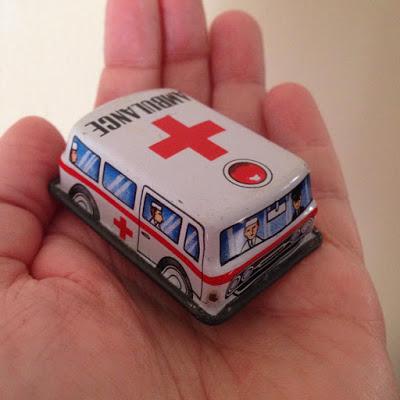 Photo credit: fengschwing via Visual Hunt / CC BY-NC-SA
Although this is an old feature but many times when you are buying a new car, you skip to notice it. The presence of an emergency feature in your car's navigation system can be a lifesaver, if not for you, for someone else. It is important to understand what a good navigation system with emergency services is supposed to do. It is supposed to help you in the most friendly manner in the time of crisis. There could be a crisis of medical needs, law enforcement or requirement of any other kind of emergency service.
An emergency services feature will be capable of raising an alert or an alarm to the place in case of a crisis. At times, you might be driving alone and are not in a condition to respond quickly to an emergency. The intelligent system in your navigation system must be capable of helping you in those circumstances in a quick and accurate manner. A single push to an emergency button at the time of a crisis could raise a right kind of alarm at a right place. A timely action can save a life.
A good navigation system will always be able to respond quickly for the need of the nearest hospital, medical store, police station, fire station, ambulance service, or any other kind of an emergency service required. The system must be capable of listing the phone number and address of respective service. It will also display the route map on the screen. In fact, it will seek a response from the service on your behalf and in the case of a delay in a response, it will locate the next possible alternative to approach. In fact, the system automatically must connect to the other side, the service provider, and help them in locating the vehicle in case it is stuck due to any emergency. A touch screen based system with high accuracy and quick response is always desirable in such conditions. Technological advancements have played a major role in such kind of developments and deployments. 
This blog post is inspired by the blogging marathon hosted on IndiBlogger for the launch of the #Fantastico Zica from Tata Motors. You can  apply for a test drive of the hatchback Zica today.