Can you believe it's already May??! Time may have flown by, but most can agree May is the beginning of that time of year most of us look forward to all winter long! The weather is warming up, those April showers have started blooming beautiful May flowers and this lovely spring month is also represented by one of the most beloved gemstones in history: The Emerald!
Historically emerald gemstones have always represented luxury and were sought out by every major civilization for their immense worth within the trading market. Emeralds were also highly favored by the Greeks and the Romans who viewed the gemstone as a symbol of eternal love and well known that the world's first diva, Cleopatra, was a lover of emeralds, as well as the great philosopher Aristotle, who would often refer to emeralds in his writing.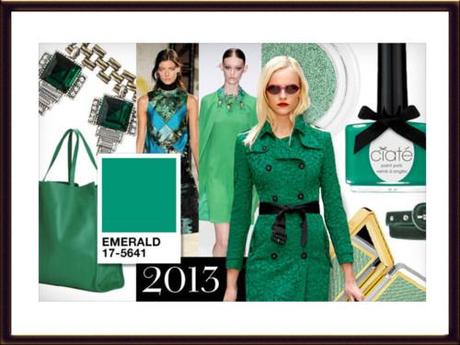 This year emerald became Pantone's color of 2013 and has been widely used in fashion, home interior and beauty! Fashion designers like Tibi, Monique Lhuillier and Vivienne Westwood have embraced the color in full force and it's easy to see why! Beauty experts agree that emerald works on every skin tone and dramatizes every eye color: deepening brown eyes, enhancing green and blue eyes and brings out the gold in hazel eyes. It can also be regally dressed up in a velvet gown or  represent youthfulness in lightweight linen summer dress!
This gemstone has also become quite the favorite when it comes to accessories! Many a celebrity has been spotted donning some serious green power on the red carpet, and in the public eye! My favorite was the powerhouse earrings that Beyonce donned at the Presidential Inauguration!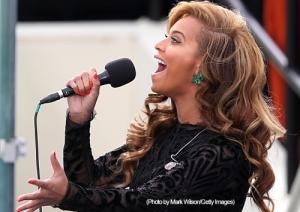 Emerald Statement Earrings paired with a black velvet dress lets these dazzling drop earrings take center stage!
So try this look for yourself and check out our May Birthstone Collection! A personal favorite: Evergreen Royal Necklace. This vintage inspired beauty will definitely turn some heads and is the perfect way to mix up your favorite little black dress!