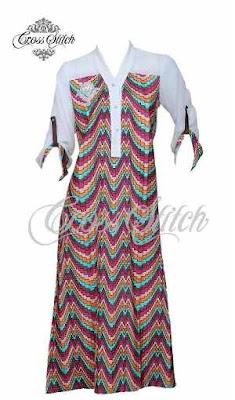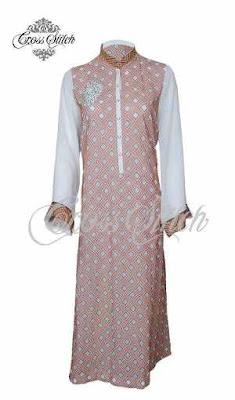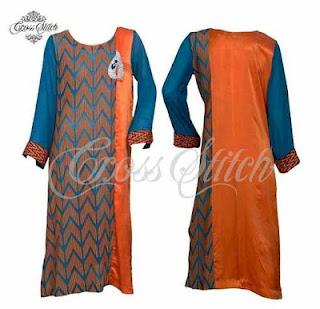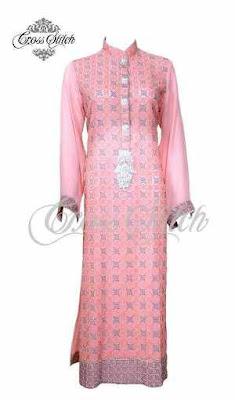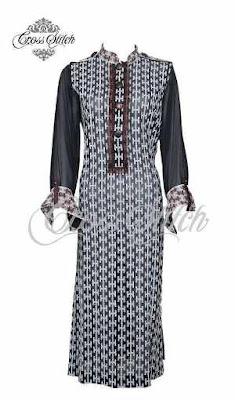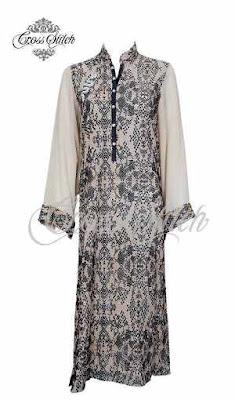 Cross Stitch has recently launched its mesmerizing collection, Embroidered Chiffon Collection 2012 for ladies which include stylish stitching designs of long shirts. All the long shirts are embellished with stylish embroidery & these shirts can be worn with churidar pajamas & trousers. All the designs are realatively new & perfectly according to summer 2012 fashion trends.
Cross Stitch is a clothing brand which started its fashion journey in the year 2011 & with in no time the brand has established itself as of the most stylish fashion brand of Pakistan. Cross Stitch focuses on prepared to wear & designer embroidered fashion dresses. Cross Stitch ensures that it introduce stylish & stylish fashion dresses that are blended with latest fashion trends so that its customers are always update to date with global fashion trends.
Cross Stitch Embroidered Chiffon Collection 2012 contain outclass fashion dresses which would be loved by ladies of all ages. Long shirts fashion is in these days & Cross Stitch has introduced some new designs which can wear & let every know your appetite for fashion.
Lets take a closer look at these stunning fashion dresses from Cross Stitch 2012 Embroidered Chiffon Collection & in the event you require to buy for yourself then you will need to visit Cross Stitch Outlet.