If you haven't been watching Justified on the FX Network, you are missing out on one of the coolest lawman shows on television. The show is based on a series of short stories about a US Marshall from Kentucky named Raylan Givens (played by Timothy Olyphant on the show) written by one of the coolest crime novelists around, Elmore Leonard. Plenty of Leonard novels have been turned into movies, and once I start naming them, it will all come rushing back to you. Already a few of his characters have made cameos albeit disguised due to rights issues being scattered all over Hollywood.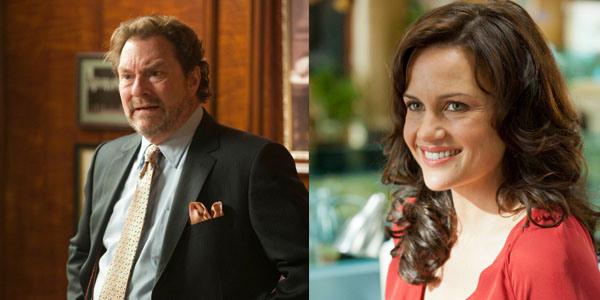 Stephen Root and Carla Gugino
One was veteran character actor, Stephen Root, playing a judge named Mike Reardon. Many critics have noted the similarities between Root's judge and the main character of Leonard's novel, Maximum Bob. The other is played by hottie Carla Gugino. She plays Karen Goodall, who is actually Karen Sisco, the main character of a few of Leonard's novel, most notably Out of Sight. Gugino had played Sisco previously in a short lived television show. With these kinds of nods already and Leonard's characters moving about freely in each other's books, I would love to see more on Justified. And since its Justified, they have to be played by character actors because this is the show where character actors go to be appreciated.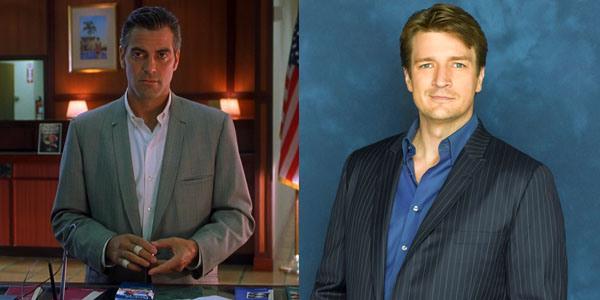 Jack Foley – Nathan Fillion
Jack Foley is the master bank robber who appears in Leonard's Out of Sight and Road Dogs. He is super charming, well-dressed, and not very violent. He is more of a con-man than a guns-a-blazing sort. He was played George Clooney in the movie Out of Sight. I think it was on of  Clooney's better roles. Not exactly compelling, but certainly what built him up to be the on-screen charmer he is now. Nathan Fillion would fit the role like a glove. He might be too busy with his other own show, Castle, but he certainly ranks up there as one of the most unappreciated character actor out there. A site about geek culture isn't going to deny Fillion.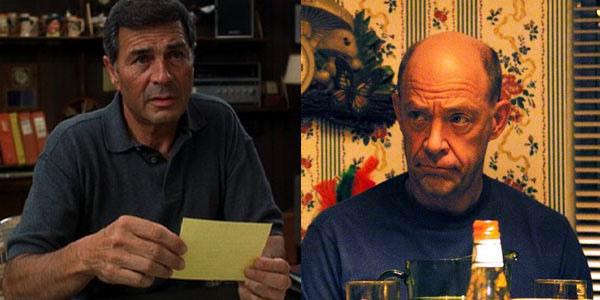 Max Cherry – JK Simmons
Max Cherry is the bail bondsman from Rum Punch, which was adapted into Quentin Tarantino's Jackie Brown. Max Cherry acts like he is seen it all. Nothing seems to surprise him, but not in the way that he is ready for anything. More in a cynical loss of hope. He just kind of always looks a little depressed even though he is quick with the wit. JK Simmons has had some of the best deadpan deliveries in the business. He fits in pretty much any genre of film from goofy comedy to a dark family drama (like The Vicious Kind).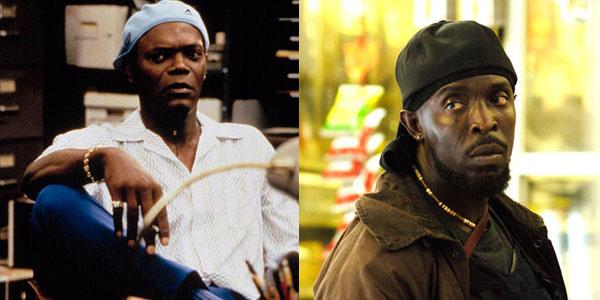 Ordell Robbie – Michael K. Willaims
People probably remember Ordell the best from Samuel L. Jackson's very SLJ-esque performance in Tarantino's Jackie Brown. Mos Def (or whatever he is going by these days) is set to play a younger version of the character in a Jackie Brown/Rum Punch prequel. I can totally see him keeping up the energy with Jackson Michael K. Williams is a bit of a different animal. His roles in Boardwalk Empire and The Wire (for the most part) were characterized by grueling, silent ferocity, but there was more than once that he had some fun on The Wire. I'd like to see him cut loose in that way as Ordell.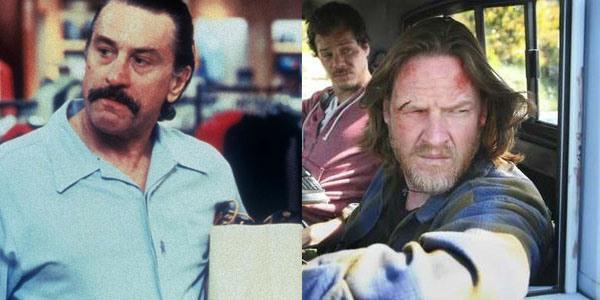 Louis Gara – Donal Logue
Louis Gara is an ex-con and buddy of Ordell Robbie. De Niro played him in Jackie Brown, and John Hawkes will be playing the part in the upcoming Jackie Brown prequel with Mos Def. De Niro played him like a shy couch potato who was actually down for whatever, but as the movie progressed, so did his anger. After watching Terriers and than having it so thoughtlessly taken away from me, I just want to see Donal Logue in more things especially if those things are pulpy and noirish. He plays the worked over bum who takes a licking and keeps on ticking so well, and with a dry sense of humor that makes him so likable.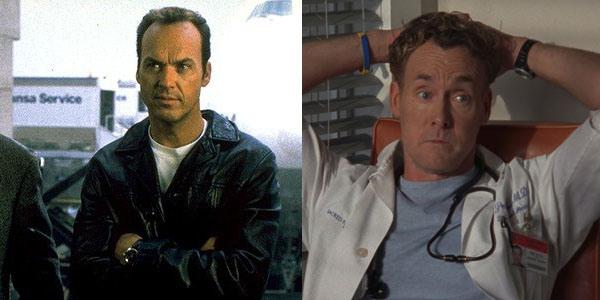 Ray Nicolette – John C. McGinley
Ray Nicolette was an FBI agent trying to take down Ordell in Jackie Brown. He also went on a date with Karen Sisco in Out of Sight. Despite having no other connection between the films (they were even made by different studios), Michael Keaton played the roles in both. A nice nod to those paying attention. Considering where Keaton's career is right now, he could be a possible get for the show. I recast him anyway with John C McGinley, who for a long time was pretty much one of 2 reasons to watch Scrubs (the other being the Janitor). McGinley seemed to play a long line of hardasses leading up to Dr. Cox, his most memorable role yet. He hasn't found that niche again, and Justified seems like a good place for him to start over.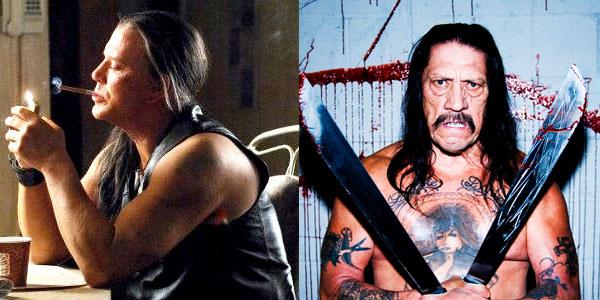 Blackbird – Danny Trejo
You have probably never heard of the movie, Killshot. It is a Leonard-based movie with a killer cast (Joseph Gordon Levitt, Tom Jane, and Diane Lane) that ended up on the DVD shelves. It probably only got released because of Rourke's comeback with The Wrestler. He stars as a mixed-race Native American hitman, nicknamed Blackbird. He tried playing the character with a quiet, guilt-ridden demeanor (but it didn't work). It is exactly the kind of character that would suit the Justified world (smooth and enigmatic), and would be a great role for Danny Trejo. As one of the kings of the character actor world, he needs to find his way into Harlan County eventually.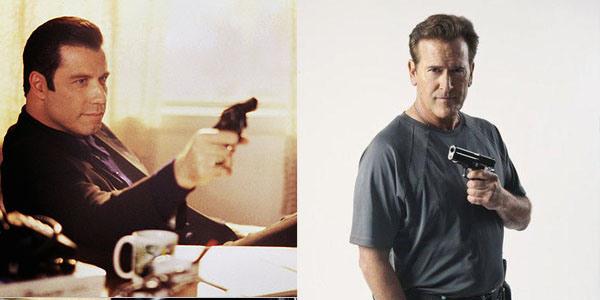 Chili Palmer – Bruce Campbell
This is the combo that made me want to write this whole article in the first place. It is often said in the geek world that a movie or TV show "needs more Bruce Campbell." It's usually a joke to exaggerate his awesomeness than to actual suggest he should be a part of a show, but I honestly think this role would suit him very well, especially now that Burn Notice has kicked his ass into shape. Chili Palmer was John Travolta's loan shark character trying to go straight in Get Shorty and Be Cool. The character was originally based out of Miami, and the first thing that happens in Justified is Raylan getting into trouble in Miami. It would be interesting to see that world come back to bite him, especially if that means more Bruce Campbell.