People are known to refer to the Elliptical Machines using different names. There are people who call it cross trainer or the X-trainer. The Elliptical Machines refers to a motionless machine that helps those exercising by simulating running, walking or even hill climbing.
Most people are used to the treadmills though the Elliptical Machines are much lighter on the joints and still allows for a better workout.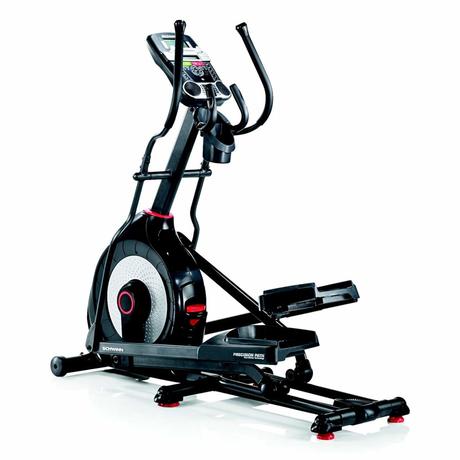 Elliptical Machines Benefits for 2019
Below are the top benefits associated with using the Elliptical Machines
Improves Balance and Mobility
The Elliptical Machines are known to improve balance and mobility and can help one regain motion in the hips gradually especially after undergoing ACL surgery. Many hospitals encourage the use of Elliptical Machines for this particular reason. You can easily adjust to your exercising intensity depending on your level of injury.
Ability to mimic different Types of Exercises
A good example is the Schwinn 430 that will allow you to mimic jogging, running, climbing and walking at different resistance levels and intensity. You can also use your heart rate to monitor the speed and progress since these machines have wireless heart rate control equipment.
The best Elliptical Machines will adjust the intensity of the exercise automatically in regard to your heart rate and allow you to exercise at a level that you are comfortable with.
You Work Out your Whole Body
Both the upper and the lower parts of the body will be worked out effectively. When using the Elliptical Machine close to all muscles in your bodywork at the same time, you improve the bone formation and strength. For example, the Proform Hybrid Trainer will provide 16 different resistance levels that will provide for a challenging workout for the entire body.
It will ensure that more calories are burnt within a short time span.
Use Minimal Space
Are you worried that your house is too small for the machine? You do not have to worry since there are some machine such as the Stamina In-Motion Elliptical trainer that were designed to fit easily into the corner of a room while the FitDesk is designed to fit under your desk.
 Able to Multitask
Are you eager to read that interesting novel and watch the latest TV shows when exercising? The elliptical machine will allow you to do that! All you have to do is set your preferences on the machine depending on your daily routine and leave it to do its job.
It is a form of weight bearing exercise
In Weight bearing exercise you will be able to work against gravity with hip joints, ankles and knees movements go hand in hand with the machine movements.
The weight bearing exercise will enable you to strengthen your bones and prevent your osteoporosis that is a condition where the human bones will become very brittle and weak that the slightest bone movement can break them.
It Increases Your Aerobic Capacity
By using the elliptical for 25 minutes in a day, three to four times a week, your stamina and the cardio capacity will increase. You will be able to feel more alert and active throughout the day.
Conclusion
The Elliptical machines are great tools that will enable you exercise at your comfort place and time. Any person who wants to improve their body health and fitness will never shy away from away from a machine.