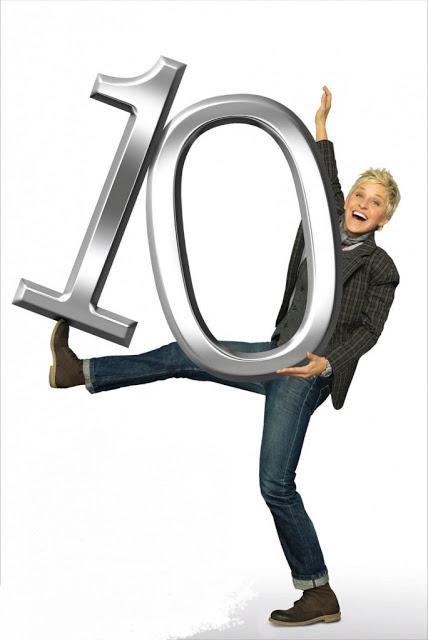 I think I know what my Christmas wish is going to be this year. I'll wish, with no fear that my wish won't come true, that this world would come to know more people like Ellen. If only it was possible for me to steal a bit of Ellen's DNA so I could clone her at least a million times.
She most certainly is the guardian angel of all anguished souls on earth, with a simple act of kindness she can turn your life around by inspiring you to do so many things you never imagined you could do. Her reach is far beyond unimaginable. She's thousands miles away but I can feel her presence even in my darkest hours. There might not be Santa Claus, Easter Bunny or other mythical creatures but there is Ellen and that's good enough for me and for many millions of people around the globe. She will never rest until she can change lives, as many as possible.
From now on I will consider it my responsibility to bring you the most inspiring acts of kindness that she does to your attention. She makes my heart beat slower, she makes it ache less, she makes me breath easier, she makes my days brighter, she's my life support, I simply love her. She's the one person all future friends should be measured up.  She's one of the very few people who keeps restoring my faith in this world on a daily basis. All the words in the entire world won't be enough to express my gratitude towards her and how thankful i am that she exists so I'll let the following video of hers to show what she is capable of. Hope it will make you feel all the things I've been feeling ever since I've come to know her. Sit back and let her kindness flow into your heart and soul.
Now, I don't have a clue of why the comments have been disabled on YouTube but if you have anything to say you ay do so right below.
Also I'd like to know a few things from you.
In what ways does she change your life?
What does she mean to you personally?
Be kind to one another and maybe you'll get to change a life. Like Ellen does.
P.S. Stay tuned for
Ellen's Inspiring Videos
by Subscribing in any way you like. I'm gonna make sure they reach you if you promises to stay within my reach :)