Ellen Barkin Spooked Away A Burglar On Her Balcony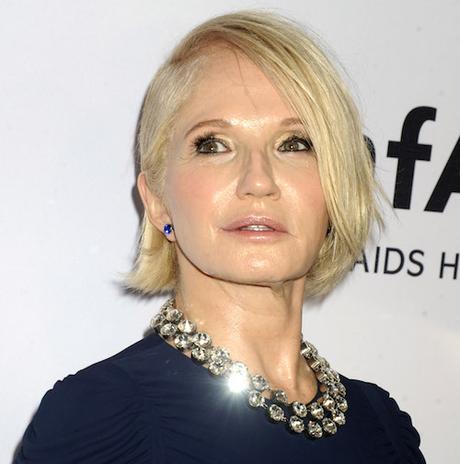 Playing a granny with a don't fuck wit' me attitude on Animal Kingdom came in handy for Ellen Barkin Thursday when she woke up and discovered a burglar trying to get away with the family jewels!
Page Six reports Ellen woke up to a noise in an upstairs bedroom at her Greenwich Village pad. She went upstairs and found the crook on her third floor balcony as he was trying to get back inside. The suspect, said to be a man between 20 and 30 wearing a backpack, tried to get back in, but — rather than invite him in for a continental breakfast — Ellen grabbed the door. The burglar eventually fled via the fire escape. The burglar probably remembers when Ellen hawked all the jewelry she got from her billionaire husband Ronald Perelman at an auction at Christie's and realized she's not the one to mess around with. Ellen noticed a bag and jewelry near the balcony, so she figured he had already been in her home. A source said, "I guess he was fixing to leave with the stuff that he had collected."
Ellen seemed to handle it pretty well on her own, but she still alerted the police. First responders were there in a flash, but Ellen was a little miffed detectives are taking their sweet time:
[email protected] …only because u have the full name of the father of my children…the first responders were great, here in 70secs! still waiting for the detectives… it's only been 4 hours

— Ellen Barkin (@EllenBarkin) November 1, 2017
[email protected] @NYPDONeill @NYPDDetectives Did I just hear this right? No detectives here, at all? My heart breaks for another day that will live in infamy but crime is still going on…in my house. @NYPDDetectives Robert Boyce

— Ellen Barkin (@EllenBarkin) November 1, 2017
Ellen called out a detective because he shares the name of her bab(ies) daddy Gabriel Byrne, who she apparently is still cool with. I'd hate to see the seething Snapchats she would send to a Detective Ronald Perelman! An NYPD spokesman clapped back at Ellen, too, saying the terrorist attack in downtown Manhattan was keeping them too busy and rich people and their missing jewels were way down the totem pole:
"We don't just stop our terrorism investigation for Ellen Barkin. Sorry, Ellen Barkin."
This isn't the first time a dude has screwed over Ellen! First Ronald, then George Clooney with that ca-ca Oceans 13, and now this!
 Pic: Wenn.com
Source: Ellen Barkin Spooked Away A Burglar On Her Balcony
3 total views, 3 views today