Giving the audience the feel of" people watching" while siting outside of a Parisian cafe in spring, ELLE debuted their Fall 2014 Runway Collection by Kohl's at STYLE360's New York Fashion Week, to rousing success and drooling show attendees (yours truly included). The collection was a celebration of femininity and grace.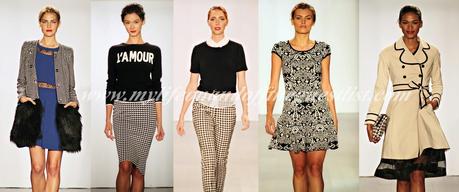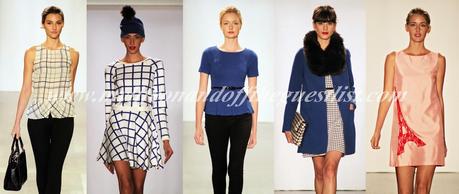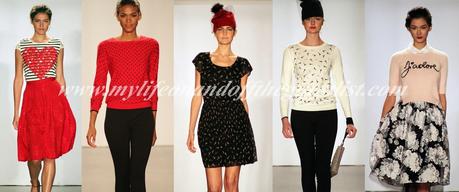 The must-have looks combined the chic elegance of Parisian luxury with the cool New York style. Attendees added look upon look to their mental wishlist as the stylishly-clad models graced the runway in delicate pleated skirts, embellished tops, refined shift dresses, elegant floral prints, bold graphic patterns, and enchanting polka dots. Each of the ELLE by Kohl's looks boasted elements from the hottest fashion trends, while celebrating the classic silhouettes and style that compliments and pairs well with items in today's modern woman's closet.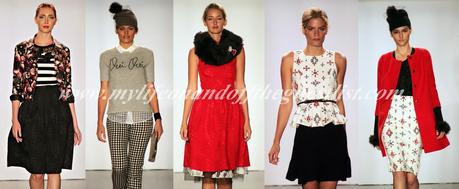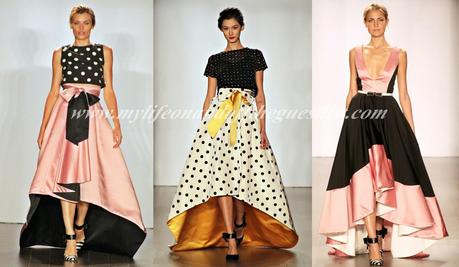 We loved everything from the uber-feminine collection; the chic Double-breasted Trench, the black Organza Dress with flared, sheer paneled skirt, the Checkered crop top and mini skirt, the lovely sweaters, everything with the Eiffel Tower on it, the polka dot gowns....ok, we loved everything, we want everything!! Luckily, we don't have to wait to get our hands on these stylish looks from the collection, they, and more, are available now for purchase on www.Kohls.com.