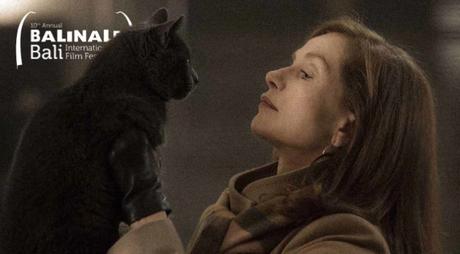 Review: Haunting is the best word to describe Elle; while disturbing is the worst. At least, that's what director Paul Verhoeven brings in his comeback; he refuses to let audience be in peace while delving into a life of an unbreakable woman, in form of Isabelle Huppert.
Elle grotesquely opens with a very disturbing scene, as we witness a cat silently witnessing its owner gets brutally raped by a stranger in ski mask. The scene itself is unapologetic and, to some extent, visceral. Yet, what disturbs worst from the scene is what the woman does in aftermath. There's no feeling of disgust, not remorse, not an agony, not even a pleasure. It's left ambiguous.
That woman, Michèle (amazing Isabelle Huppert), is a cold figure of independent woman with explicit words like 'dominating' and 'invincible' as her middle names. She brings the same ruthless attitude to her employees in a video-game company as to her closest people - from a lifetime friend with a cheating husband; an ex-husband attempting a new love; a high-fed son living with a pregnant girlfriend; a devout Catholic neighbor with a sharp-looking husband; and her senile mother with a plan to remarry (to which Michèle wish to kill her).
How Michèle reacts to the crime is unpredictable. She does med check-up but she refuses to let police and media in for she fears something from her past might re-embark. Instead, she decides to play a cat-and-mouse game with the rapist, which turns out revealing some more dangerous games she's been entangled in for a time. The rape is only a trigger; what follows is more demeaning than that.
On the paper, it might suit revenge-thriller tropes set in demented France; but on the screen, it manifests as Paul Verhoeven's truest film. Elle is a poignant drama sets as an expected return to the subject matter that made a big name of him, in favor of Basic Instinct (1992), the notorious Showgirls (1995) and Black Book (2006) along with his trademark such as media coverage and Christian imagery.
It's disturbing in the finest way Verhoeven could do. Relying less on level of gore or over-stylized violence, Verhoeven stages a more elegant look of violence and devices more drama than thriller to grab audiences' attention. The Dutch director (or more appropriately, provocateur) has gone further from comfort zone as he's occasionally poking a fine line between woman empowerment and misogyny. Up to this point, this is my most important concern - not the violence and explicit sex scenes; this is the part which provokes the word 'haunting' to best describe Elle.
As for such issue, whatever stance you take in the end, Elle will still be one of the most debatable movies over years.
While the plot might be controversial and elements I mentioned previously might lead to divisive opinions, there's one key element which excels: Isabelle Huppert's award-worthy performance. Swooping up most screen time, Huppert portrays a difficult character to follow. Michèle doesn't have a benchmark in real life; her character isn't a real world avatar.
Verhoeven might have made the atmosphere in Elle uncomfortable for most duration; but Huppert takes it into a higher level. Michèle's existence is a definition of haunting. Every time she appears on the screen, an obvious discomfort is haunting as if either danger follows her or danger becomes her.
In a final verdict, Elle is disturbing, more accurately, haunting. It's flawed; it's visceral; it's unapologetic at best. It's a showcase of Isabelle Huppert's reaching a side of acting no one steps in. It's a fine comeback from provocateur, Paul Verhoeven.
Elle (2016)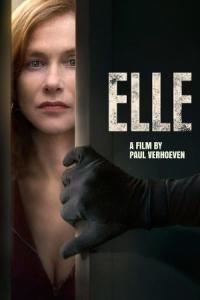 Drama, Thriller Directed by: Paul Verhoeven Written by: David Birke Starred by: Isabelle Huppert, Laurent Lafitte, Anne Consigny, Christian Berkel Runtime: 91 mins Rated R