Elk meat. It's healthy. It's good for you. It's also very tender and doesn't need marinating. Plus, if you get the farm-raised, you don't have the 'gamey' taste that may turn off your tastebuds!Now this elk meatloaf & green chiles is just fabulous with some creamy mashed potatoes, maybe some green peas or green beans. The ultimate in comfort food!
When we're spending time in Colorado finding elk and other large game meats, organic and natural, is pretty plentiful. However, if you're not able to find it locally, you can always order online and have it shipped. It's worth the adventure and trying something different. That's why so cool about food-take the risk and try something new!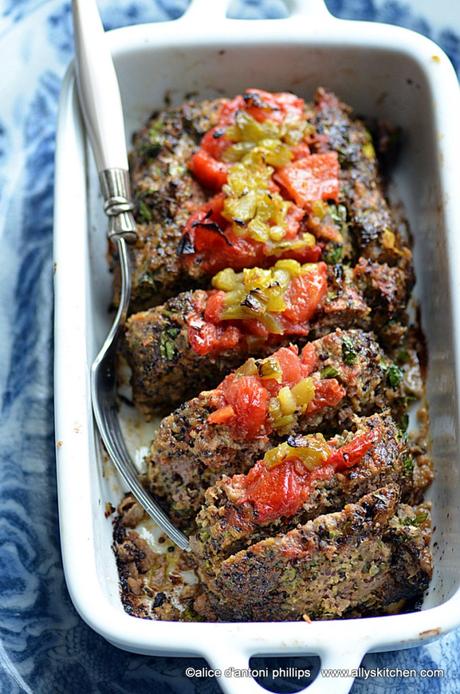 Serves: 4-6
Preheat oven to 350
What you need:
1 lb. ground elk (or you can use the more traditional beef or bison)
½ tsp. salt
1 tsp. Italian seasoning, dried
1 tsp. onion powder
2 eggs, beaten
1/3 cup flat parsley, roughly chopped
¾ cup quinoa, cooked (I used black.)
2 tsp. garlic, minced1 Tbl. Hot sauce (I used Asian sweet & spicy.)
3 Tbl. Worcestershire sauce
1/4 cup Italian bread crumbs
1/3 cup chopped tomatoes, drained
¼ cup fire-roasted green chiles, drained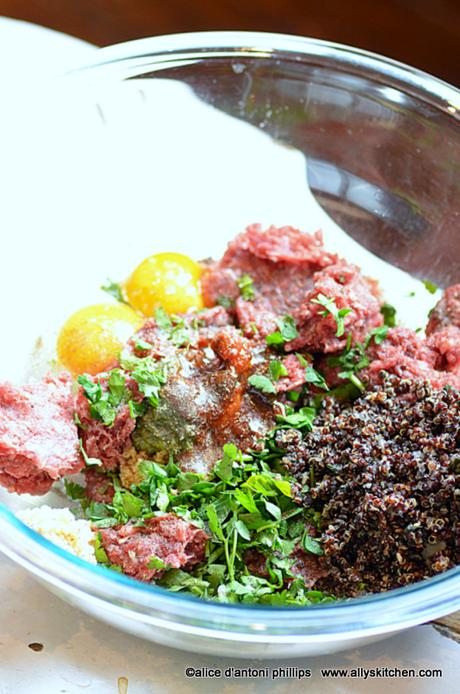 What you do:
In a large mixing bowl, combine the elk, salt, Italian seasoning, onion powder, eggs, parsley, quinoa, garlic, hot sauce Worcestershire sauce and bread crumbs. Using your clean little hands, blend all together well-this could take a few minutes.
Put into a baking dish and shape into a loaf. On the top make about a 1/3 inch deep cavity, like a trough, leaving the sides higher. Put the chopped tomatoes in this trough then top with the chiles.
Cover loosely with doubled foil and bake in a preheated 375 oven for about 40 minutes. Remove the foil and cook another 10-15 minutes letting the top brown and the tomatoes/chiles char just a tad.
Remove, let rest about 5 minutes, then serve and enjoy!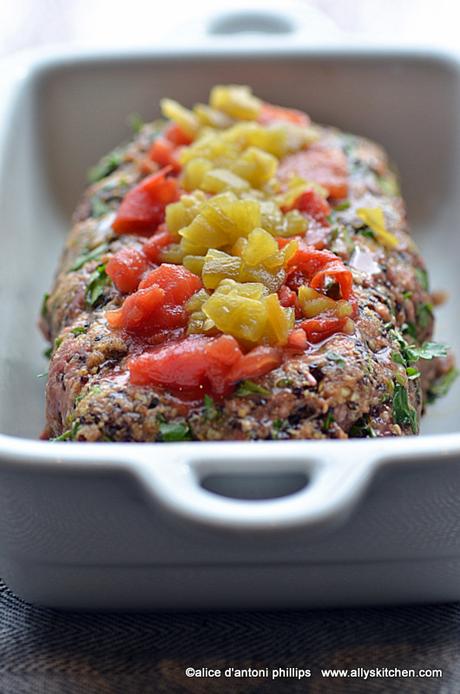 Comments
comments