Author: Maira Herrero, 
MA in Philosophy.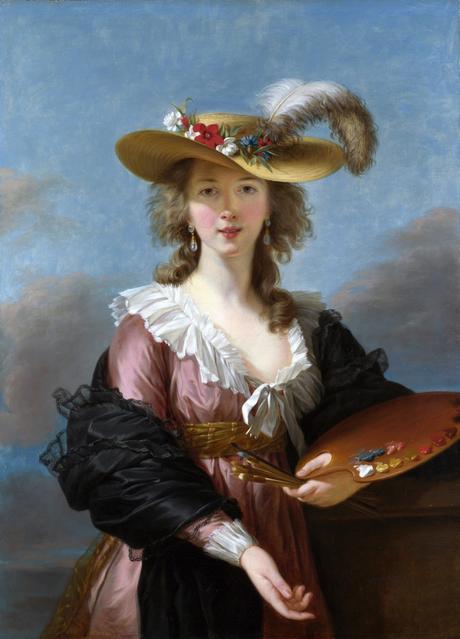 Paris is paying tribute to Élisabeth Louise Vigée Le Brun (1755-1842), one of the most distinguished artists of the 18th and 19th centuries, by according her a magnificent retrospective at the Grand Palais until 11th January 2016. Over 160 oil paintings, pastels, sketches and drawings are on display to illustrate the life's work of this remarkably gifted painter who dazzled Europe's finest with her mastery.

Élisabeth Louise Vigée Le Brun is arguably one of the few women artists given the attention and recognition they deserve, a rarity as "women's art" has traditionally been paid scant regard. Her reputation could even be said to have reached legendary status in art history, the praise during her lifetime and the wealth of critical acclaim ever since never having diminished over the years. Her tumultuous existence make her an especially appealing personality. High society chic during the Ancien Regime, counting down the hours before the French Revolution, the toast of the most exclusive European royal courts of her time and, when she returned to Paris after a long exile, the Napoleonic Empire at her feet. Always conscious of her own talent, she managed to assert herself in a man's world and deploy the full arsenal of weapons at her disposal to forge herself a niche in an art world dominated by men. With consummate subtlety, she used her own attractive likeness as propaganda for her skill as a portrait artist, with many of her self-portraits revealing the genius, beauty and vitality of this woman determined to reach the top.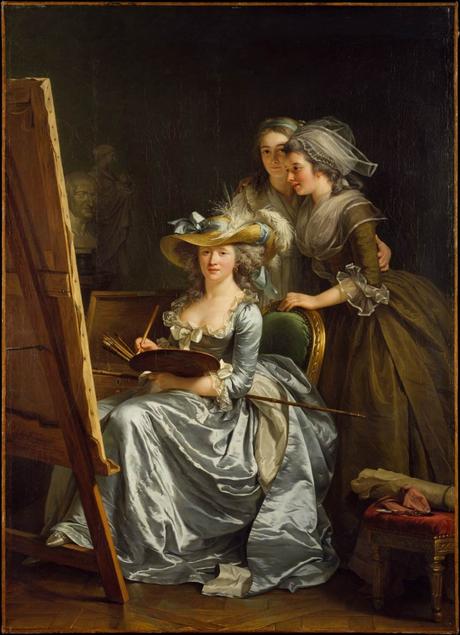 Élisabeth Louise Vigée, born in 1755 into an artistic Parisian family, where her father Louis Vigee, a renowned portrait and pastel painter, introduced his daughter very early to the profession. At fifteen, she began her career as a portraitist and in 1774 enrolled at the Saint Luc Academy where her first works were exhibited. Her marriage to the art dealer Jean-Baptiste Pierre Le Brun opened new doors and paths to recognition for her. She studied the Old Masters and steeped herself in all styles of art for inspiration. In 1778 she painted the first in a long series of portraits of Marie Antoinette, to which she owed her initial fame, and it was this close relationship with the Queen that helped secure her a fully-fledged membership of the Royal Academy of Painting and Sculpture in 1783. Her first portraits exhibition at the Academy was not received unreservedly but she soon won over her critics and the public. In 1785, her large canvas, "Marie Antoinette With Her Children" caused such envy amongst her detractors they instigated a campaign of criticism and libel against her. Although she defended herself ably, her character had been so effectively undermined as to force her to abandon her natal Paris at the onset of the Revolution and begin a long pilgrimage across Europe.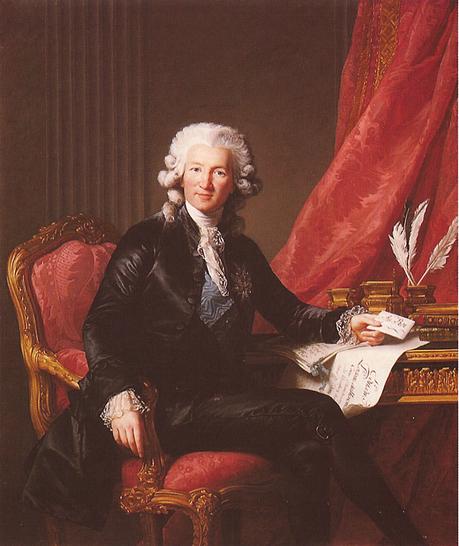 Her first years in exile were spent all over Italy. Turin, Parma, Florence, Venice, Rome and Naples, to name just a few, were the cities where she lived distanced from her world, a world that would never be the same again. Her fame preceded her and, with that, Italian aristocratic and artistic circles opened their doors and welcomed in the renowned French portrait artist. There being no sign of a possible return to Paris, her exile would continue on for many more years. In 1792, she relocated to Vienna, to work for exiled French aristocrats and for the Austrian and Polish nobilities. In 1795, she travelled to Russia and settled in Saint Petersburg. The court of Queen Catherine II received her enthusiastically and for the next six years she would work there tirelessly and bring about a new understanding of the art of portraiture. Her work received official recognition from the Saint Petersburg Academy of Fines Arts and she was again rewarded with the support of both fellow artists and the public alike. During these upwards of 12 international years, her fame and fortune grew substantially, allowing her a freedom rarely afforded a woman of that era. On the 18th of January 1802 she returned, finally and definitively, to Paris where she would remain for the rest of her life, bar a few trips to England and Switzerland. Her work rate was prolific as she battled and managed to maintain her fame and prestige within Europe's most exclusive artistic circles. Her salons were where the most illustrious of the day would meet: painters, writers, and philosophers. The passage of time did not diminish her artistic fervour or curiosity as she devoted most of her time to nuancing the art of landscape painting, then made very fashionable by the arrival of Romanticism. A few years before her death, she wrote her Memoirs: three volumes recording the experiences of a life lived to the full, without compromise or complaint. Élisabeth Louise Vigée Le Brun died in Paris in 1842 at the age of 86.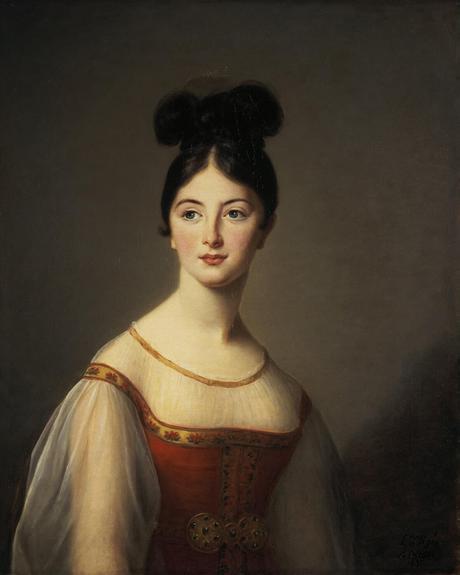 Vigée Le Brun's compositions are refined, full of beauty, brimming with life, replete with expressivity and colour innovation that leave no doubt as to the sophistication of her technique. Her portraits are the reflection of a whole era and an unbounded source of research into the ideal woman she herself embodies. Rather than breaking from the stereotypes of the time, her subjects go beyond purely pictorial representation. The poses and gestures of each of her models highlight the importance of her paintings in the study of an entire era. Nothing is depicted by chance. Every scene conceals a multitude of details with a life of their own quite apart from the overt composition. Her work served as a reference point for other painters as she tweaked and customized her themes with the changing times. Examples of this include her allegorical and mythological paintings in the neoclassical style; her Rousseau-influenced paintings of maternal and filial love; and a comprehensive gallery of beautiful and sensual women, each perfectly adapted to her time and place.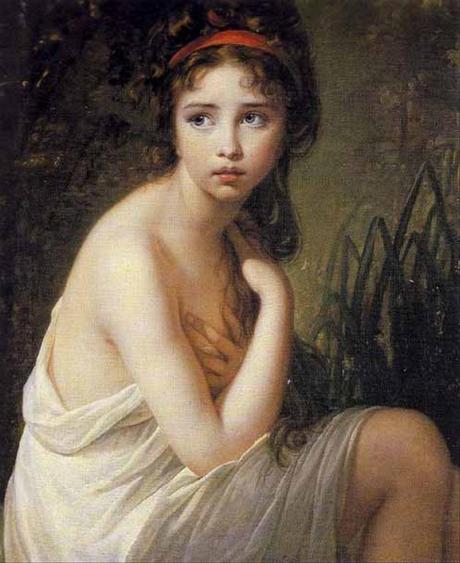 One cannot talk of Vigée Le Brun without referencing another great Parisian artist, Adélaïde Labille-Guiard (1749-1813), who shared her passion for "the easel" and her struggle for recognition in a male-dominated artworld. Both started on the same day at the French Royal Academy of Painting and Sculpture and, due to the similarity of their styles, were constantly compared with each other but, although Labille-Guiard never achieved the international fame her contemporary enjoyed, she did still forge a niche for herself and earn well-deserved recognition for her historical and portrait paintings, along with much success as a teacher. After working at the court of Louis XVI, she reinvented her paintbrushes, adapting them to the new revolucionary times and continued to paint for the rest of her life.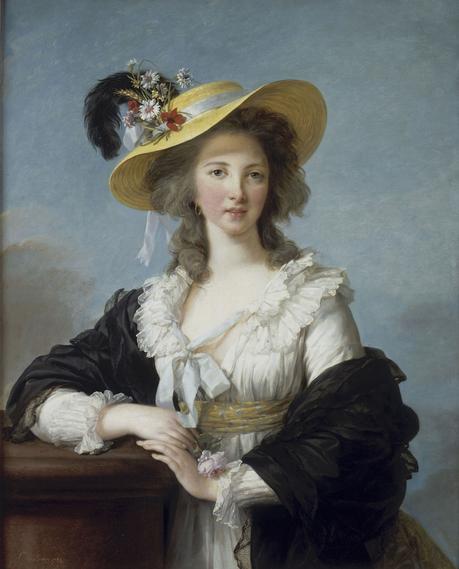 Vigée Le Brun's and Labille-Guiard's works made a massive contribution to the promotion of Fine Art studies amongst later generations of women artists and demonstrated that the fact of being female was no barrier to expressing one's talent and creativity in a male-dominated world. Both women had presence and visibility in both private and public spheres, brilliant women whose forthright personalities, in a universe dictated by men, revealed a hitherto inconceivable and unheard of reality.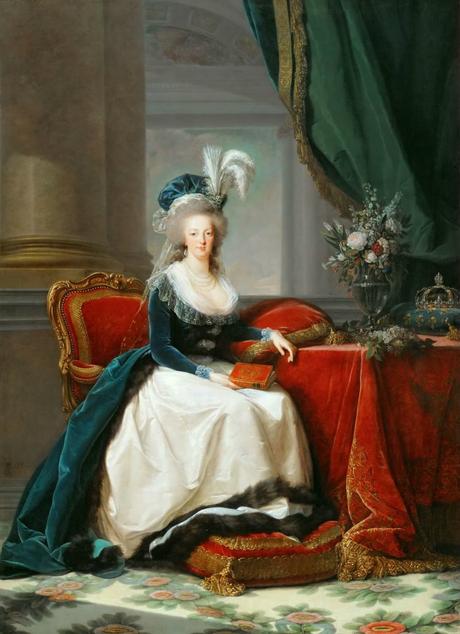 The Vigée Lebrun exhibition is the perfect opportunity to reflect on women in art and to examine the liaison between reality and painting as a mirror reflexion of our world. Her persona represents those same ideals that, many years later, Virginia Woolf would broach in A Room Of My Own, namely: personal and intellectual liberty coupled with an economic independence that could break the bonds of established convention.