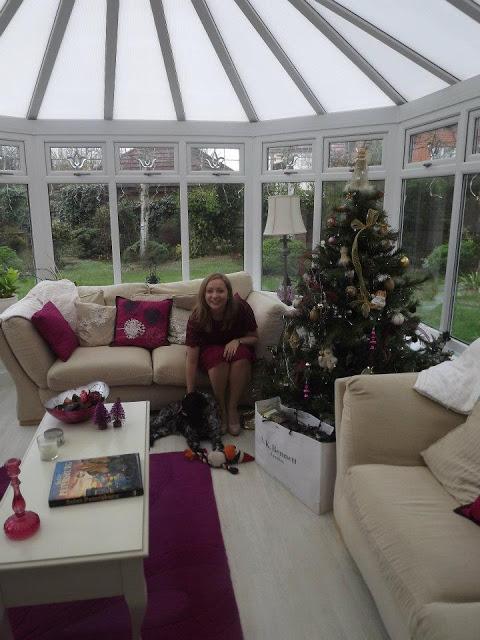 I am loving this time of year, I love the festive glows, the seasonal smells of delicious foods and of course shopping for everyone's presents!  
As you may have noticed in my previous posts, I have been letting you know how to be organised this Christmas, but fear not if you still have presents to get and send - I have some top tips on how to ease your festive stress levels! 
First things first, take a deep breath...You are not alone, many people out there haven't even began to think about their present buying.  Secondly, I have listed answers to some of the common fears people will have when starting their Christmas shopping at this late stage.

I could be like a parent, wag my finger at you and tell you shouldn't have left it to the last minute... but that helps nobody!
Find a notepad and a pen 

Starting writing the people down that you need to purchase presents for

Set a budget - very important as you can overspend without realising

 

Brainstorm your ideas - this is a fantastic tool to get the creative bubbles flowing

 

Jot down what you want get people and start finding stores that sell the items 

When am I seeing them so I can give them their present - make sure you know if you will actually see them before or do you need to send it to them

We all have other commitments but you can squeeze some time in.  Lots of places will now have Christmas opening hours, (past 5pm) my advice is if it's a big shopping center have a look on their website and see the opening hours, or on your lunch break pick up the phone and call the store you want to visit.  
Alternatively try online shopping, some places will deliver in time for Christmas if you get yourself organised quickly.  Some retailers even deliver in store which saves some money too - watch out for them offering that!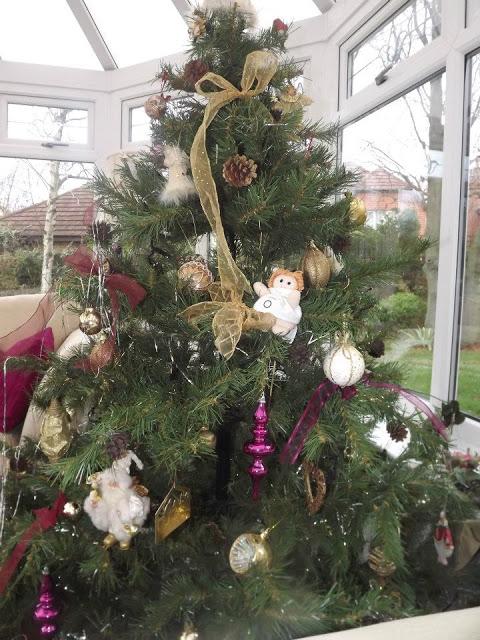 I did have this same dilemma the other day, I naturally assumed I'd be seeing everyone before Christmas but I'm so busy I'm not going to be able to.  My best suggestion (especially if you have a present to give them) use a reliable courier, then you will be getting your present to them knowing it's being looked after and more importantly will get there on time!  I've previously used Parcelforce before and you can get it all sorted online, making it very easy! I hate nothing more than being that person who delivers a Christmas gift, after Christmas....so get that sorted as a priority.  

I once was awful at wrapping presents but I've slowly got better. If you are struggling with wrapping your presents or simply don't have time, my best suggestion is tissue paper and gift bags. Get either green or red tissue paper, wrap the present up then pop it in the festive gift bag - even better sprinkle Christmas sequins inside the gift bag.  You'll find in some stores you can get giftbags in a pack, which saves you money.
If you really must wrap your presents up, then hunt for stores that do provide it as a service.  If you do struggle with it, for next year pop yourself on a Jane Means Gift Wrapping Course...Then you'll be so eager to wrap your presents you'll be buying your gifts in September! 

Many people lose sight of what Christmas is truly about which is spending time with your loved ones - It shouldn't be about how much you've spent on someone. If you are fearful that your present for someone is too small then I'd suggest creating something for them.  When I say create what I mean is perhaps baking something like some mince pies, or cupcakes for them?  Or maybe you have a hidden talent and could paint or are great at knitting?  There are numerous ways to save money and give a gift that is far more personal and cheaper.
If you're hunting for some recipes for Christmas cooking click here for some tips.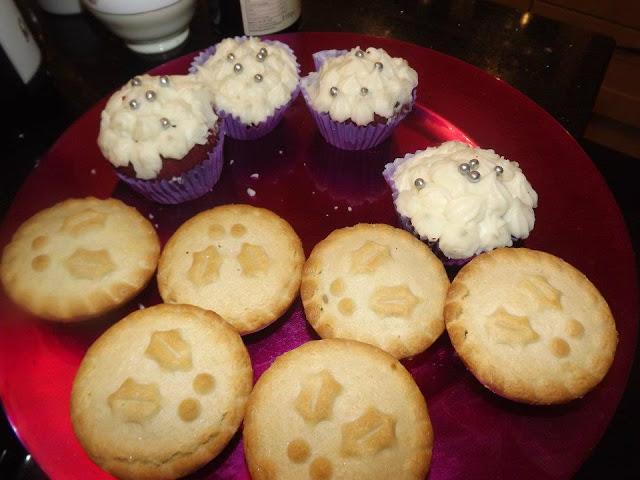 To conclude my Eliminating

Festive

Stress, I'd just like to say that if you plan, take deep breaths, pop on some Christmas tunes, you can get all your shopping done and presents delivered in time for the 25th December! 
Good luck out there!

xoxo
*This is a sponsored post*