Chic & Stylish Weddings
Chic & Stylish Weddings -
The elegant white wedding of Cristin and Apostolos was just beautiful! Panteronisi was the ideal choice of the couple who fell in love with the view and the natural beauty of this Greek island. They decided to have a simple and elegant wedding with white, calm colors to let the ambience speak for itself. The main colors of the decoration were white and blue which combined together, created a Hellenic sense. The reception was decorated with all-white tables, blue and white details and gorgeous centerpieces with white peonies, hydrangeas and many candles. All the guests enjoyed a warm, romantic and luxurious atmosphere… See every single detail of this special day through the following, beautiful photos!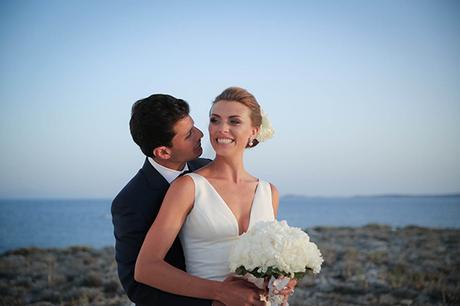 Photography : Sabrina Photoagency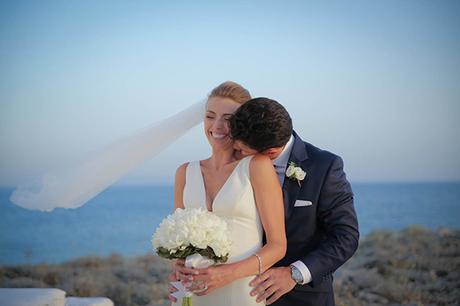 Photography : Sabrina Photoagency
"The way we met was a complete set up – my college roommate was dating and is now married to one of his best friends in NYC. After a long, romantic weekend in Porto Ercole, Italy Apostolos popped the question on our last night in Rome", the bride shared with us.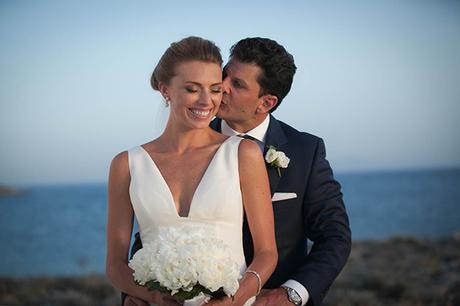 Photography : Sabrina Photoagency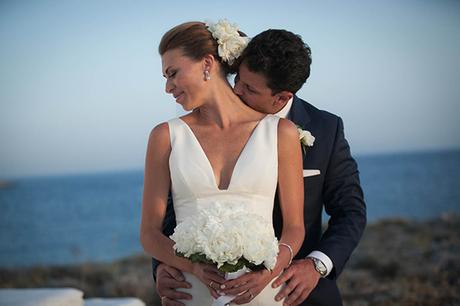 Photography : Sabrina Photoagency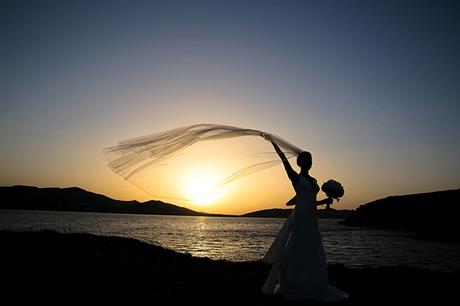 Photography : Sabrina Photoagency
"The ceremony took place at St. Nikolas Church on the island of Panteronisi between the islands of Paros and Antiparos."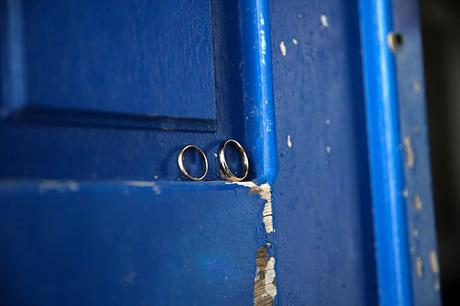 Photography : Sabrina Photoagency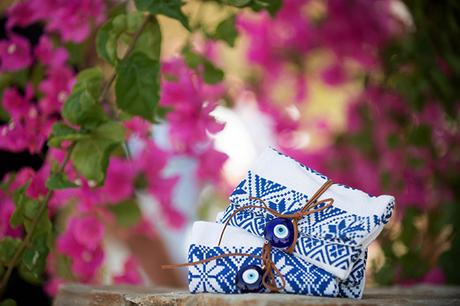 Photography : Sabrina Photoagency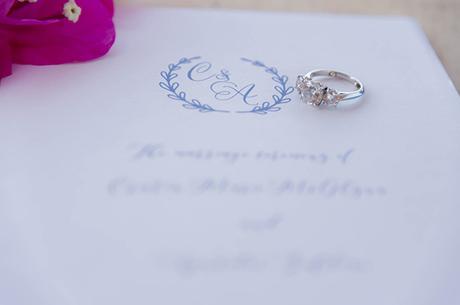 Photography : Sabrina Photoagency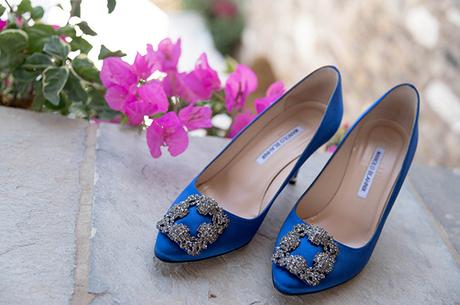 Photography : Sabrina Photoagency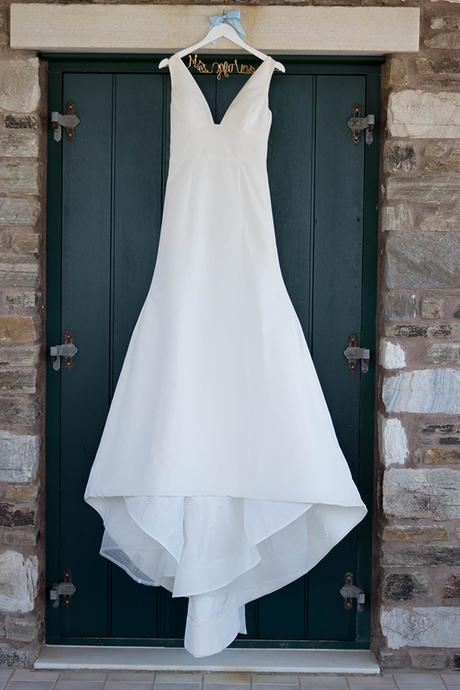 Photography : Sabrina Photoagency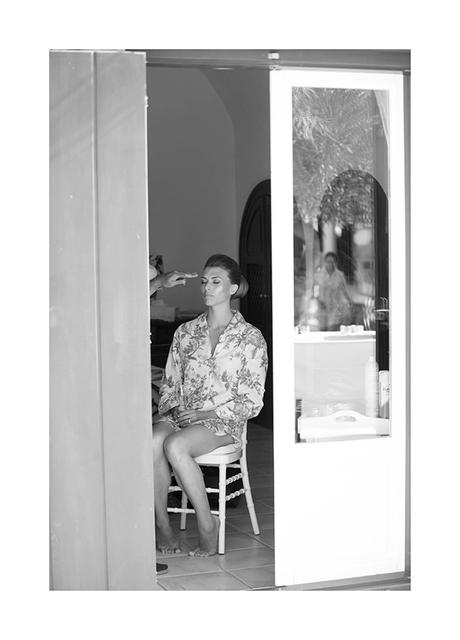 Photography : Sabrina Photoagency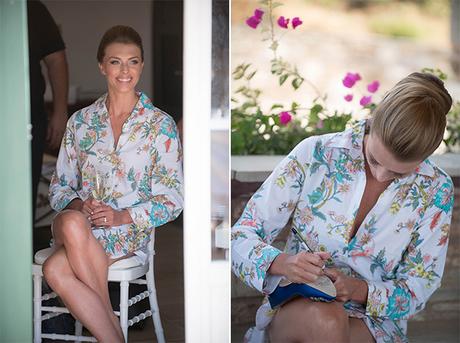 Photography : Sabrina Photoagency
"My wedding dress was the Aubrey gown by Carolina Herrera. It was exactly what I was looking for and it only took trying on 50 other dresses to find it!"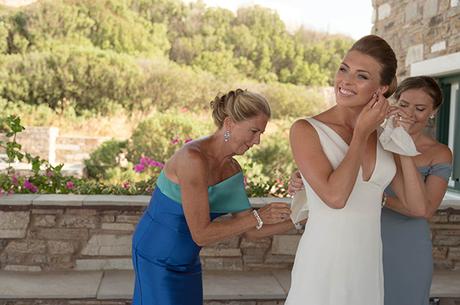 Photography : Sabrina Photoagency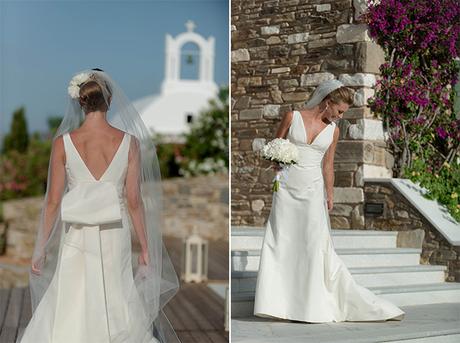 Photography : Sabrina Photoagency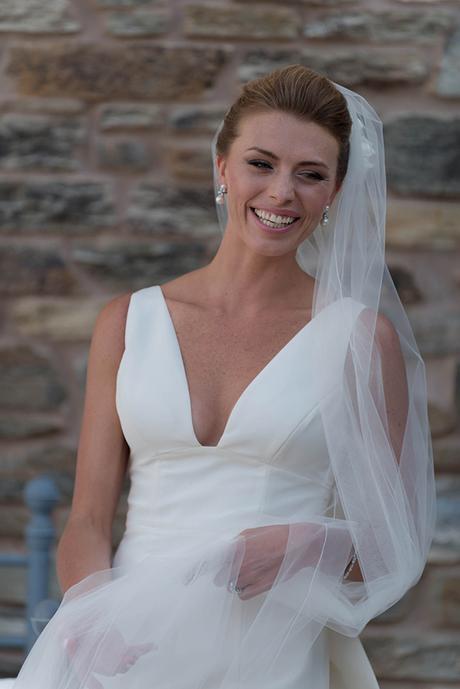 Photography : Sabrina Photoagency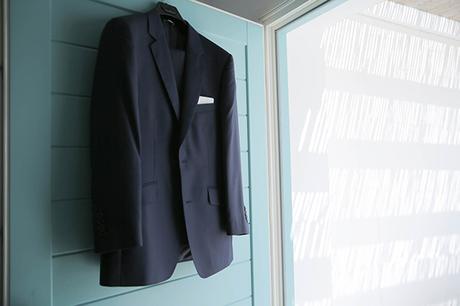 Photography : Sabrina Photoagency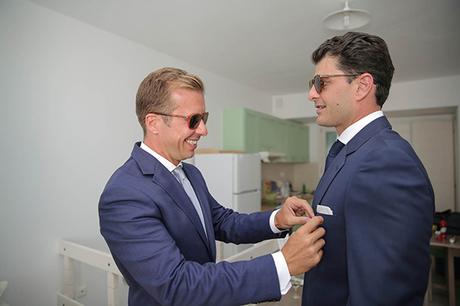 Photography : Sabrina Photoagency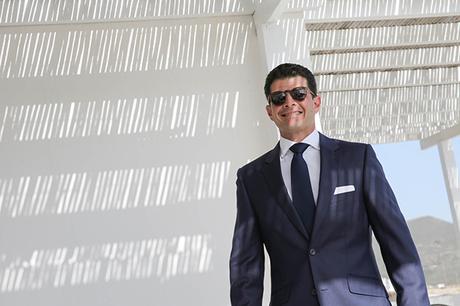 Photography : Sabrina Photoagency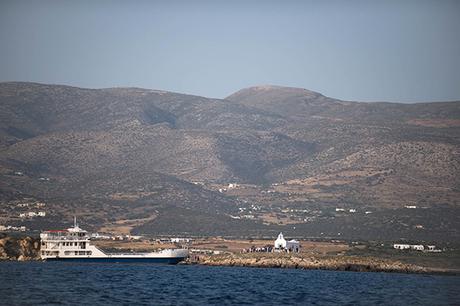 Photography : Sabrina Photoagency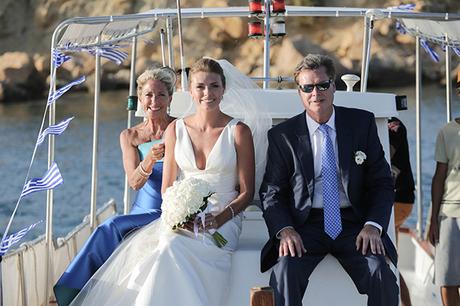 Photography : Sabrina Photoagency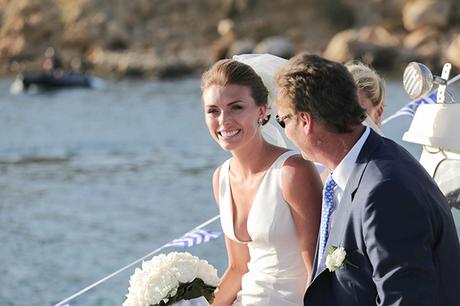 Photography : Sabrina Photoagency
"We looked at several venues in Athens, Mykonos, Spetses, etc. which were all incredibly beautiful but for whatever reason as soon as we arrived in Antiparos – we knew it was the spot! There was something magical about the island that drew us in. The fact that it's a smaller island meant that everyone would be in close proximity to one another and we pretty much had the island all to ourselves!"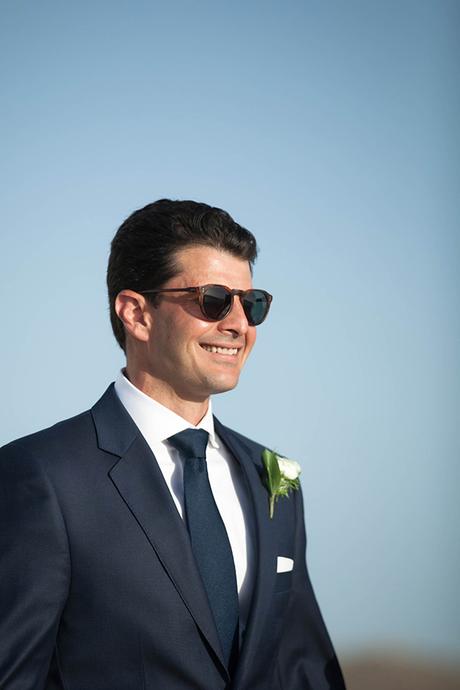 Photography : Sabrina Photoagency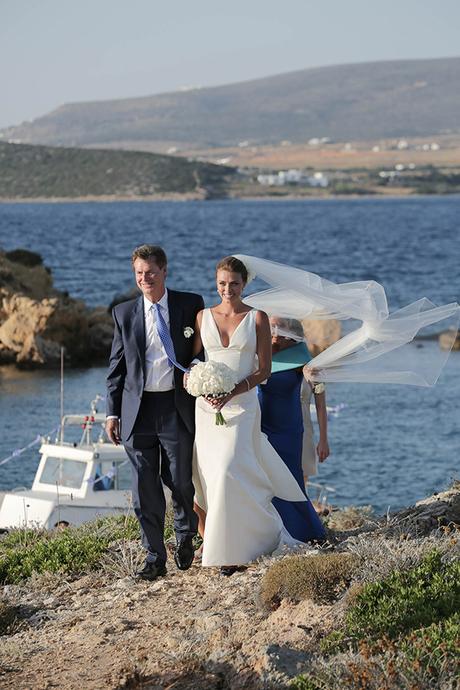 Photography : Sabrina Photoagency
"For my bouquet, I picked peonies and hydrangeas – simple, elegant, classy, and they smell amazing!"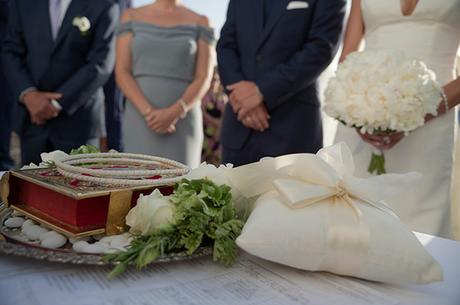 Photography : Sabrina Photoagency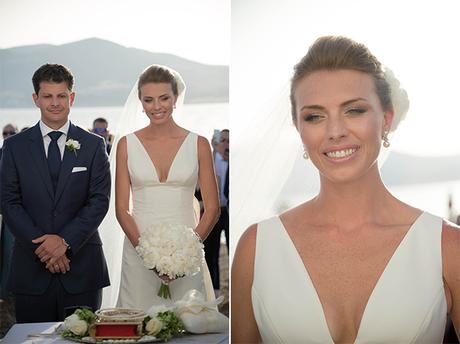 Photography : Sabrina Photoagency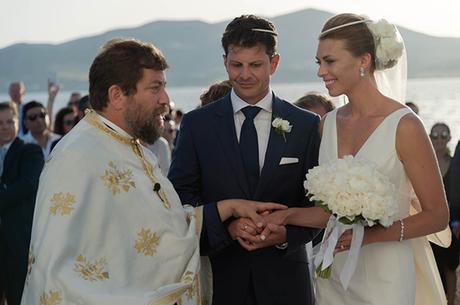 Photography : Sabrina Photoagency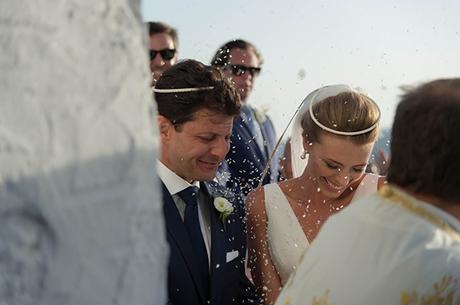 Photography : Sabrina Photoagency
"We were going for an elegant/chic look for our wedding decoration while also trying to embody the spirit of island life. We also tried to pull in some blue colors from the sea which was the backdrop of the venue. We found inspiration and ideas through Pinterest."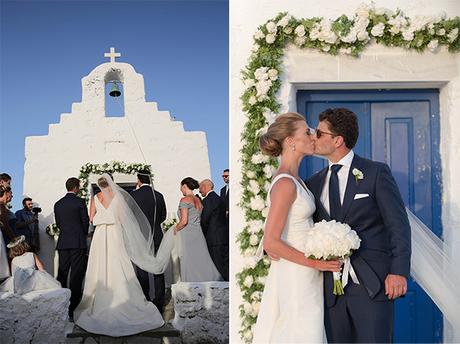 Photography : Sabrina Photoagency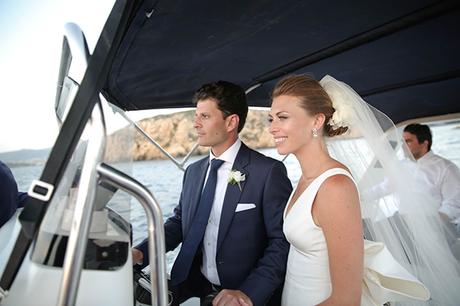 Photography : Sabrina Photoagency
"As not to take away from the beautiful villa or the stunning sea views, we kept the colors somewhat simple and let the ambience speak for itself. For the centerpieces, we used mercury glass vases filled with an assortment of white flowers (peonies and hydrangeas) and a variety of herbs (mint, basil, etc), candles, and blue accents here and there. The bridesmaids all wore varrying shades and textures of blue / gray and the men wore complimentary suits and blue/gray ties."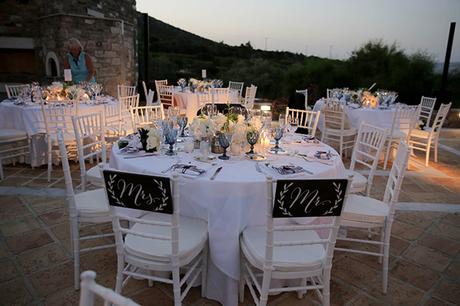 Photography : Sabrina Photoagency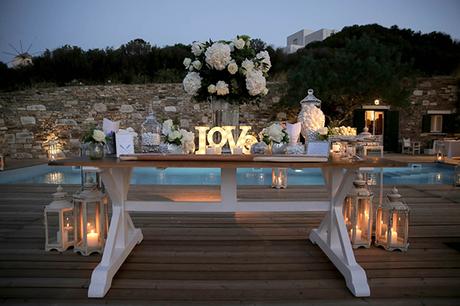 Photography : Sabrina Photoagency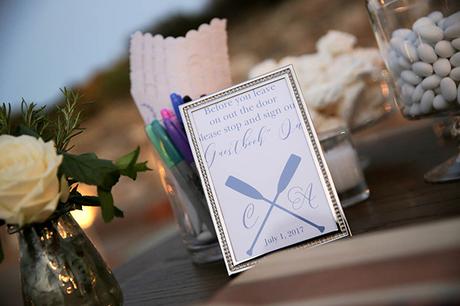 Photography : Sabrina Photoagency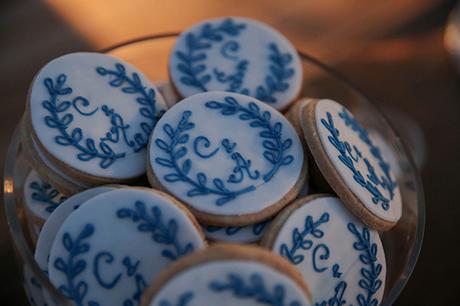 Photography : Sabrina Photoagency
"It's truly impossible to pick one favorite moment of this special day…our wedding day was everything I dreamed it would be from start to finish. Thank you InEventive!"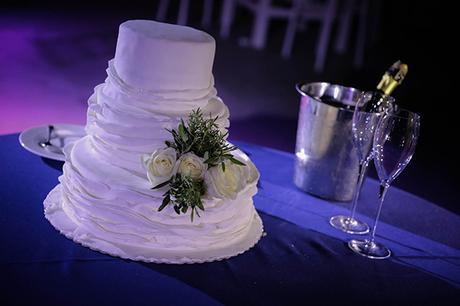 Photography : Sabrina Photoagency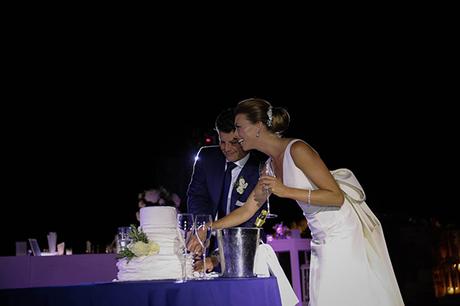 Photography : Sabrina Photoagency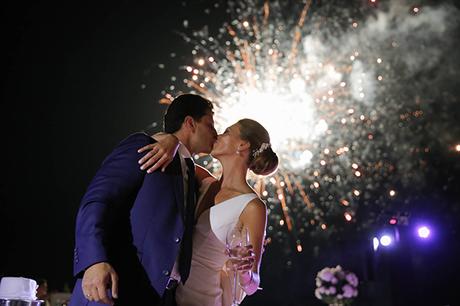 Photography : Sabrina Photoagency
"My advice to a bride who is planning her wedding now is to enjoy the planning process and don't get too stressed out! Oh and knock out the invitations early on!"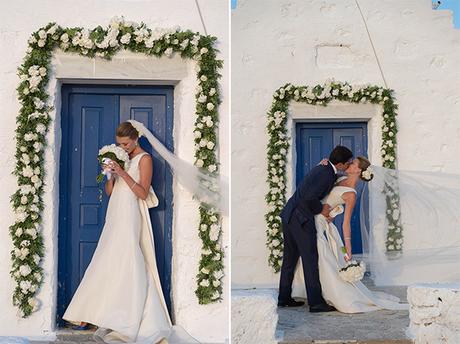 Photography : Sabrina Photoagency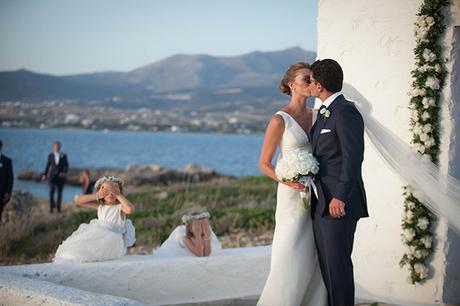 Photography : Sabrina Photoagency